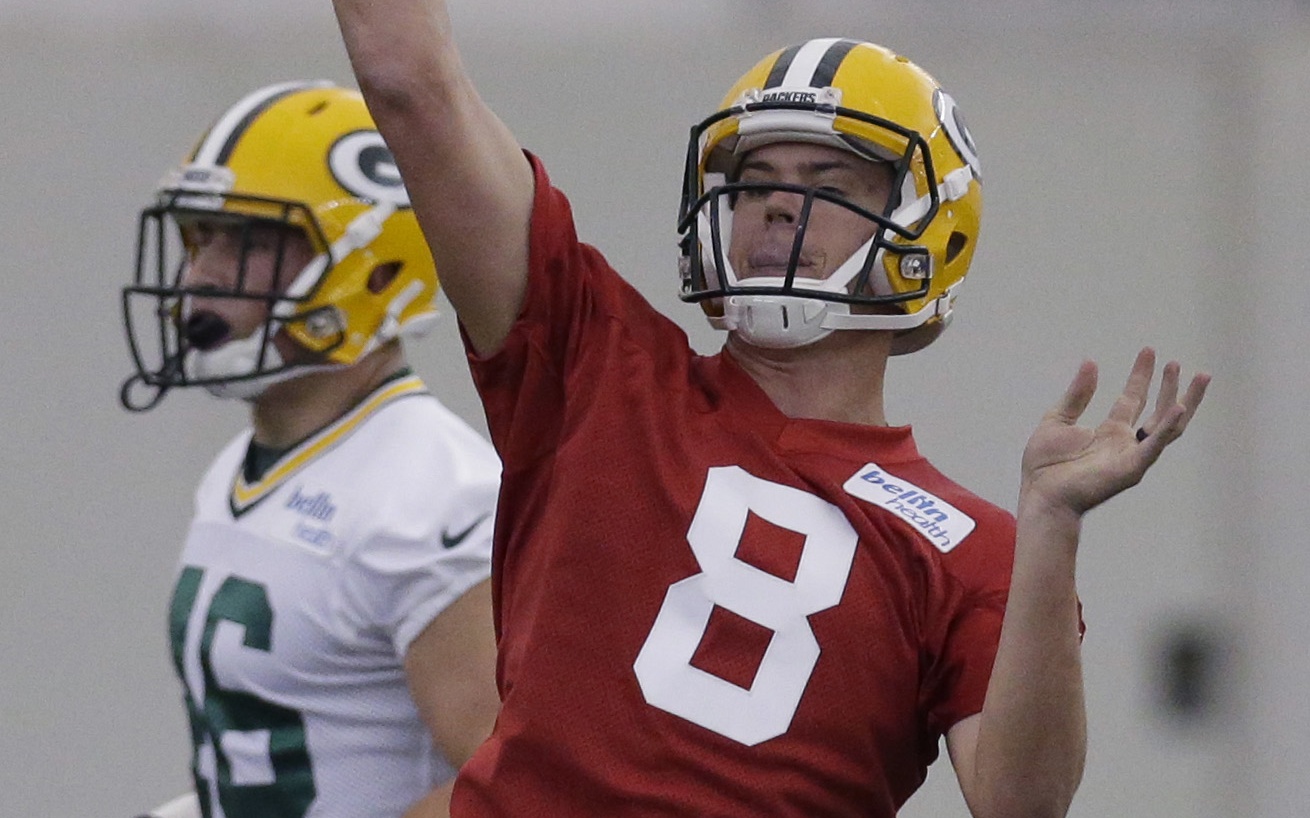 How many quarterbacks is enough in Denver?
As of now, they have four, with former Colorado State quarterback Nick Stevens becoming the latest addition to the Denver Broncos according to the team.
We've signed QB Nick Stevens. pic.twitter.com/gSVlicaLWr

— Denver Broncos (@Broncos) May 17, 2018
Ever since John Elway took the reins of the Broncos in 2011, quarterback has been a key position. Well, no matter the team, quarterback is important, of course, but the Broncos constant state of flux at the position has been something else.
Peyton Manning, Brock Osweiler, Trevor Siemian, Paxton Lynch; they've all started recently, and then, Elway and Co. went out and signed Case Keenum to a giant deal this offseason, too. And now with Chad Kelly finally healthy, the big news of the week is that Kelly will be competing for the backup quarterback job.
Kelly and Lynch will apparently have even more competition now for that backup position as the Broncos have signed Stevens.
And for Stevens, battling for his spot has always been the norm at Colorado State. In 2013, he redshirted and in 2014, Stevens backed up Garrett Grayson, arguably the greatest quarterback in CSU history.
In 2015, it was Stevens' time to shine, but only after beating out Coleman Key for the starting spot in Mike Bobo's first year. That season, he started all 13 games and was named second team All-Mountain West.
2016 was a bit more of a bumpy road for Stevens as he struggled mightily in the Rocky Mountain Showdown against the University of Colorado and was benched for graduate transfer Faton Bauta. Bauta also struggled and was then benched in Week 2 in favor of true freshman Collin Hill, who impressed with his strong arm and ability to make plays despite his youth.
Throughout that benching, Stevens was praised for his stepping up as a leader, and when Hill was hurt in Week 6, Stevens stepped back in to help propel the Rams to a 5-2 finish to make a fourth straight bowl game.
Without a doubt, 2017 was Stevens' best year behind center, throwing for career highs with 3,799 yards and 29 touchdowns with only 10 interceptions on the year. He also showed off his fleet feet, running for four scores and earning the nickname "Vick Stevens."
Last season wasn't just one of the best offensive years for Colorado State football in their history, they were also one of the top offensive teams in the country thanks to Stevens' leadership; ranked second in the country in third down conversion percentage (50.3), eighth in first downs and 11th in overall offense.
While Josh Allen of Wyoming got all the notoriety leading up to the NFL Draft this year, Stevens was actually named first team All-Mountain West due to his consistent, efficient, and at times explosive play at quarterback.
The 6'3″ and 215-pound Stevens worked with former CSU head coach Steve Fairchild after the season was over in preparation of landing a job in the NFL. He also had workouts with the Washington Redskins and Green Bay Packers before being signed to the Broncos this morning.
While Elway said after the draft that Denver wouldn't sign another quarterback, they have, indeed, done just that. As for now, the Broncos have four QBs battling, learning and pushing each other to be better. How it all shakes out remains to be seen.
The Broncos have been key in signing former Colorado State players in recent years. Ty Sambrailo was drafted in the second round in 2015, while Shaquil Barrett and Kapri Bibbs were signed as UDFAs.