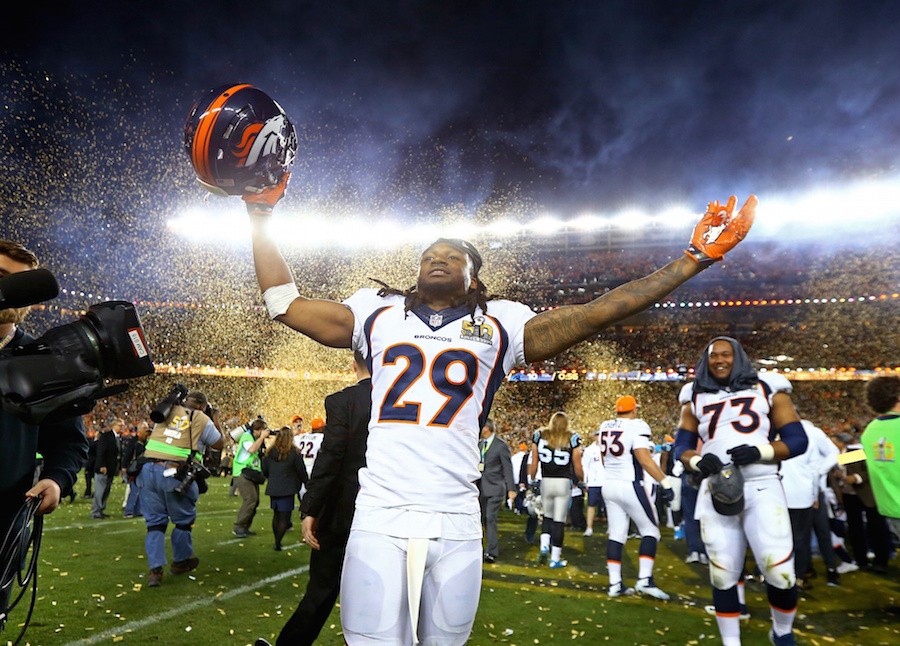 It's a frantic frenzy, this free agency. Having fun yet?
On Tuesday afternoon, the Denver Broncos lost both cornerback Bradley Roxy, and more importantly, center Matt Paradis.
First up was Roby, who was signed by the Houston Texans to a one-year, $10 million deal. The former first-round selection has spent his entire, five-year career with the Broncos but he was replaced by the team signing Kareem Jackson late Monday night.
Roby was a solid nickel cornerback for the Broncos over the years, racking up 60 passes defended, seven interceptions and four fumble recoveries. Maybe his most iconic play in Denver was the fumble recovery-touchdown in overtime to beat the Kansas City Chiefs in 2015. In his first year as a full-time starter last season, Roby left a lot to be desired; he missed 12 tackles and allowed a 117.3 passer rating against.
Likely, losing Roby hurts mostly because he was a first-rounder and we all know how much John Elway likes to keep his picks for the long term.
Speaking of that, the Broncos found a diamond in the rough with sixth-round pick Paradis back in 2014; losing him hurts much more than does Roby.
Paradis has been the unquestioned leader of the offensive line since 2015, never missing a start until breaking his leg in Week 9 of last year.
After being the second-best center in the NFL in 2018, Paradis wanted to be paid what he's earned and he got just that in a three-year, $27 million deal from the Carolina Panthers.
Losing Paradis is a huge blow to the Broncos offensive line who added coach Mike Munchak in the offseason and offensive tackle Ja'Wuan James on Monday night. Paradis was the leader and the man responsible for calling out blocking assignments to linemates.
Who will take over at center? Likely Connor McGovern as Mike Klis says here that Elijah Wilkinson is in line to start at McGovern's natural right guard spot.
Broncos right guard right now is Elijah Wilkinson, who started final 7 games there last year, or Highlands Ranch's Sam Jones, a 6th-round draft pick last year. #9sports

— Mike Klis (@MikeKlis) March 12, 2019
Even with the James signing, look for the Broncos to at least add depth as this free agency period continues into next month's draft.
The same goes for cornerback, where the Broncos needed two players and possibly even more with Brendan Langley moving to receiver.
Without a doubt, the Broncos are far from done improving their roster.