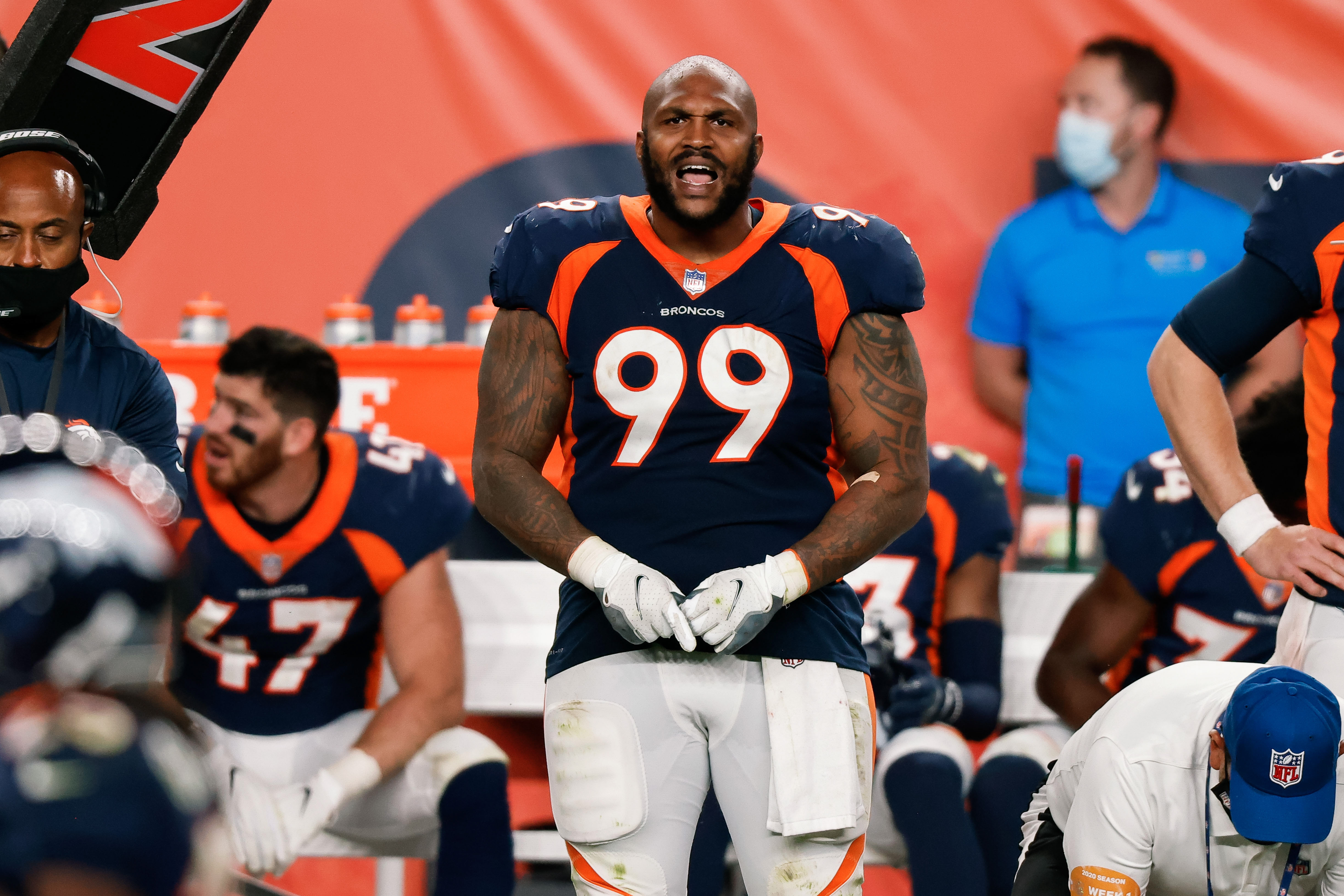 The off-season landscape for the Broncos is currently foggy, but two moves that were highly anticipated following the season's end were the cuts of veteran defenders A.J. Bouye and Jurrell Casey.
Broncos released DT Jurrell Casey, per source.

— Adam Schefter (@AdamSchefter) February 25, 2021
The Broncos moved on from Bouye on February 10th and released Casey on Thursday. Moving on from those two players saves the team more than $23 million combined, which is equivalent to 54.88 percent of the cap space Denver now has to work with. Casey alone made up $11.9 million of that.
Coincidentally, Shelby Harris' annual value for 2021 and beyond is expected to be a little below that range, which works out nicely.
In other words, by moving on from those two declining veterans (both were set to be on the wrong side of 30 by next season) who gave the Broncos just 566 snaps combined in 2020 (26.01 percent of possible defensive snaps played), George Paton more than doubled the team's available cap space.
That deal gets even better when you remember Bouye has to finish serving the rest of his six-game PED suspension at the start of next season.
The Broncos acquired Casey from the Tennessee Titans for a seventh-round pick in March of 2020 (which eventually was traded to the Chiefs, who used the selection on Thakarius Keyes). The trade was widely viewed as a bargain and gave Denver a talented veteran for their defensive front.
Unfortunately, in Denver's Week 3 matchup with the eventual Super Bowl champion Tampa Bay Buccaneers, Casey suffered a torn bicep which prematurely ended his season.
Before then, Casey's season was off to a strong start for a 30 (at the time) year-old defenseive lineman in a new system. Through two and a half games, Casey generated five pressures, two quarterback hits, and 10 total tackles.