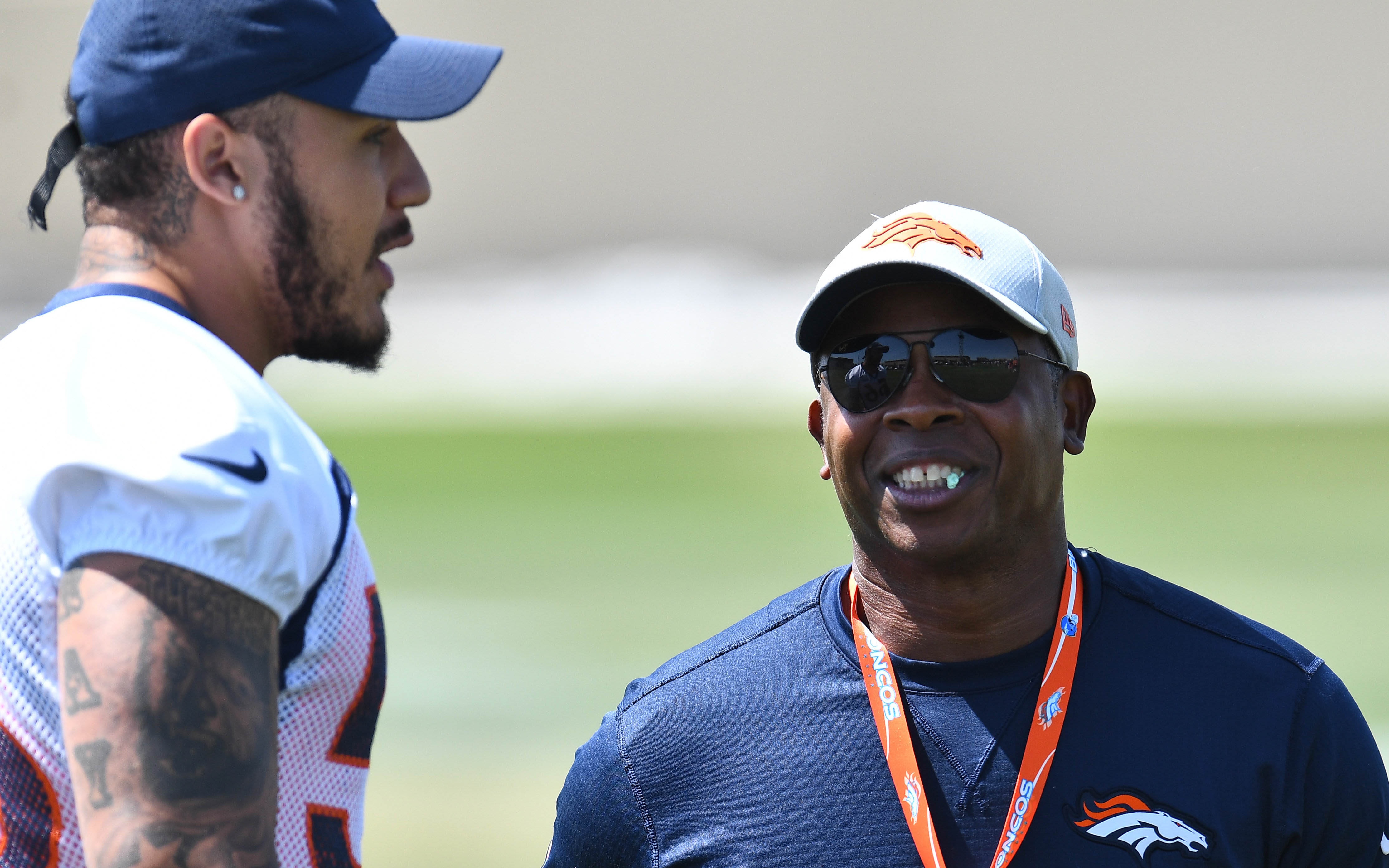 The Denver Broncos are shaking off what was a disappointing 2017 campaign in which they lost 11 contests and won just five. Now, Denver has their sights set on returning to the postseason after being on the outside looking in at the playoffs for back-to-back seasons.
Unfortunately, USA Today does not see the Broncos as a playoff team for the third-consecutive season. Even after an offseason full of new draft picks, player additions through free agency and trades — most notable of them being Case Keenum, Su'a Cravens, Bradley Chubb, Phillip Lindsey, Courtland Sutton, and DaeSean Hamilton — as well as players like Jake Butt and Shane Ray returning to the team healthy and ready to contribute.
USA Today is predicting that the Broncos will finish the 2018 NFL season with a record of 9-7, a four-win improvement over the let down of last season, but still miss the wild card cut once again with the Los Angeles Chargers winning the AFC West. Here is USA Today's reasoning:
"Despite the addition of rookie Bradley Chubb, the defense may not quite be what it once was. Yet Keenum should stabilize an offense that flatlined post-Peyton, though the running game remains a relative mystery."
The one wrinkle that has not been accounted for is the potential re-emergence of Ray, who will no longer be going under the knife to surgically repair his injured wrist. He is now expecting to play by the first game of the regular season and will bring a much more destructive pass rush from the opposite side of Von Miller. Having both Ray and Chubb to bring pressure opposite of Miller will do wonders for not just the Broncos' pass rush, but for the rest of the defense as well.
Pressuring the quarterback throws the entire offense into disarray. That backfield pressure is what has made the Denver defense so dominant in years past and is the precursor to what allowed the "No Fly Zone" to prosper.
The Broncos will have to defeat the odds to make the playoffs. They have the talent and firepower to do so, but they need all of the different pieces to fit together correctly to return to their former glory.