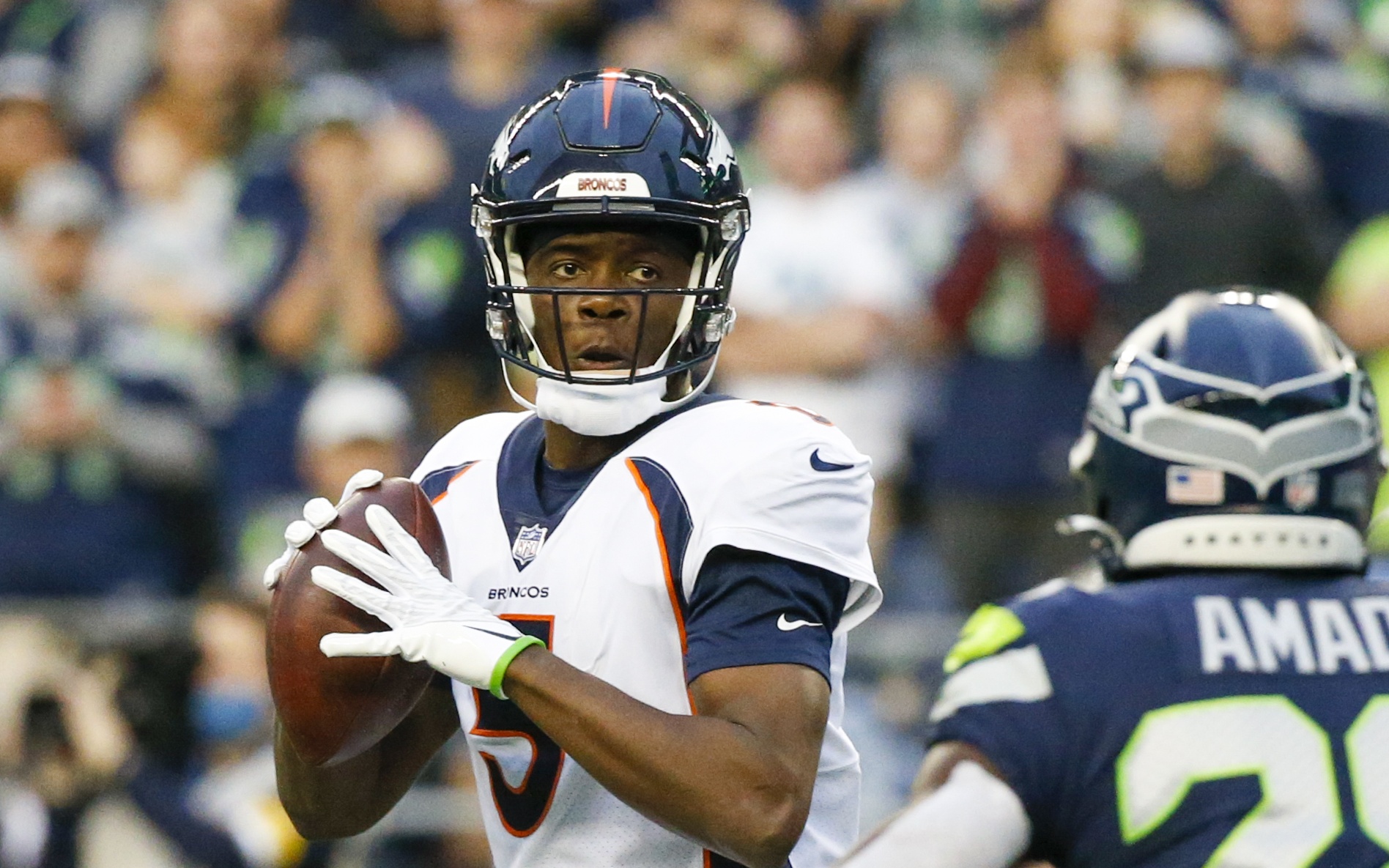 The verdict is out and, believe it or not, the internet has an opinion on where the Broncos stack up against the rest of the league. Unfortunately, they didn't fare very well in the minds of the national media.
Honestly, it should come as no surprise that the Broncos are not regarded with high praise. They have thrown themselves into the pit of oblivion with the product they have marched onto the field over the course of five years, and the overwhelming feeling in Denver is that it will not change this season.
There is some hope based on the roster's composition but there remains one stumbling block keeping Denver anchored, trapped within the NFL's basement: Teddy Bridgewater.
Although Bridgewater is respected throughout the league as a journeyman quarterback, nobody is really sold on his ability to boost Denver to the next level.
Dan Hanzus of NFL.com had the Denver Broncos ranked 22nd, saying, "Teddy Bridgewater won his training camp battle against Drew Lock, and now he gets the opportunity to lead a Broncos offense with top-10 potential if it can get plus play from its quarterback. Even seven years into his career, Bridgewater remains a bankable QB mostly in theory. He couldn't make a believer out of Matt Rhule in Carolina, and triumph in a camp showdown against a future journeyman like Lock doesn't prove much. Skepticism around Bridgewater is warranted, but he has the chance to shut up a lot of people (like me!) over the next few months."
Skepticism is the key word here.
Another submission from the MMQB team at SI.com had Denver ranked 18th. Better than Hanzus's positioning but with the same exact concern. They summed it up with the prevailing question, "The Broncos' roster is loaded in several spots, but how far can Teddy Bridgewater take them in a tough AFC West?"
There was one hero that stood above the rest, not in ranking, but in optimism. Pete Prisco, writer at CBS Sports ranked the Broncos 17th overall stating, "The defense will carry this team, which means Teddy Bridgewater has to just manage the offense without turning it over. Denver will push for a playoff spot."
Simply, this Broncos roster was built to compete with any team in the league this year. Bridgewater may not be the ideal quarterback to man this offense but he has shown a capability to excel when he has had the surrounding talent. He's shown it in training camp, he's shown it in the preseason and now he gets to show it on Sundays.
This article should become bulletin board material, pinned up for the entirety of Denver's staff to ruminate on. It should make their blood boil. It should make them seethe with rage. To not break into the top-half of the rankings for the vast majority should empower them to make a statement come Sunday.
The Denver Broncos need to take a page from WWE superstar Roman Reign's book in the Meadowlands against the Giants and simply, "Wreck everyone and leave."