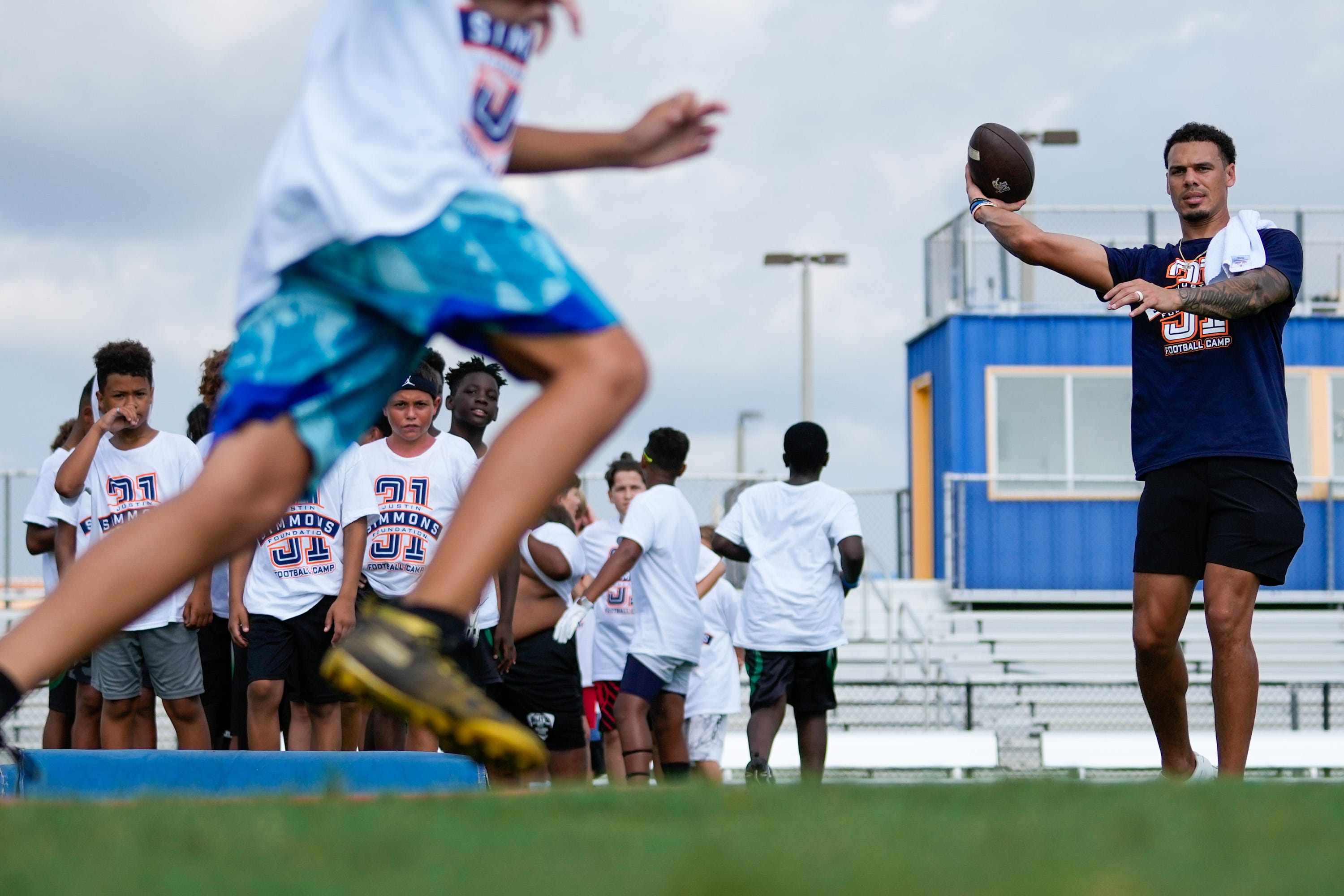 For the third consecutive year, the Denver Broncos have been named a finalist for ESPN's 2022 Sports Humanitarian of the Year award.
The Broncos announced their nomination in a press release on Tuesday. They are joined by the Miami Heat (NBA), Pittsburgh Penguins (NHL), and Seattle Storm (WNBA) as nominees. 
The Sports Humanitarian Team of the Year award is given to a sports franchise that demonstrates how teamwork can create a measurable impact on a community or cause.
According to the release, the Broncos community outreach focuses on the five main areas: Youth Development, Quality of Life, Health & Wellness, Youth Football, Civic Engagement.
The Broncos said its players and staff helped the community in 2022 with:
Players volunteering more than 900 hours at 745 engagements.

Launching a gun buyback program with Denver and Aurora council members and Colorado nonprofit RAWTools.

Contributing over $275,000 for Inspire Change programs and initiatives.

Boys & Girls Clubs of America: giving 14,500+ youth a home away from home since 2003.

Supporting 30 Colorado nonprofits via the team's Community Grant Program.

Investing in the equity of female youth sports in the Denver area, with an emphasis on launching a girls' high school flag football pilot program.

Conducting the Staff Community Service Series, featuring monthly volunteer opportunities for Broncos staff and families.
Despite being nominated for the third year in a row, winning the award would be a first for the franchise.
The 2022 ESPYS and the Sports Humanitarian Awards will collaborate for a week of inspirational programming to showcase service, character, and achievement in sports. 
Kevin Martinez, vice president of ESPN Corporate Citizenship, said, "A week of powerful programming including and leading up to the ESPYS will showcase that the impact of sports reverberates well beyond the field of play and into communities across the globe."
As finalists, Denver Broncos Charities will be featured during parts of the programming. The ESPYS will air live on Wednesday, July 20, at 6 p.m. MT (8 p.m. ET).