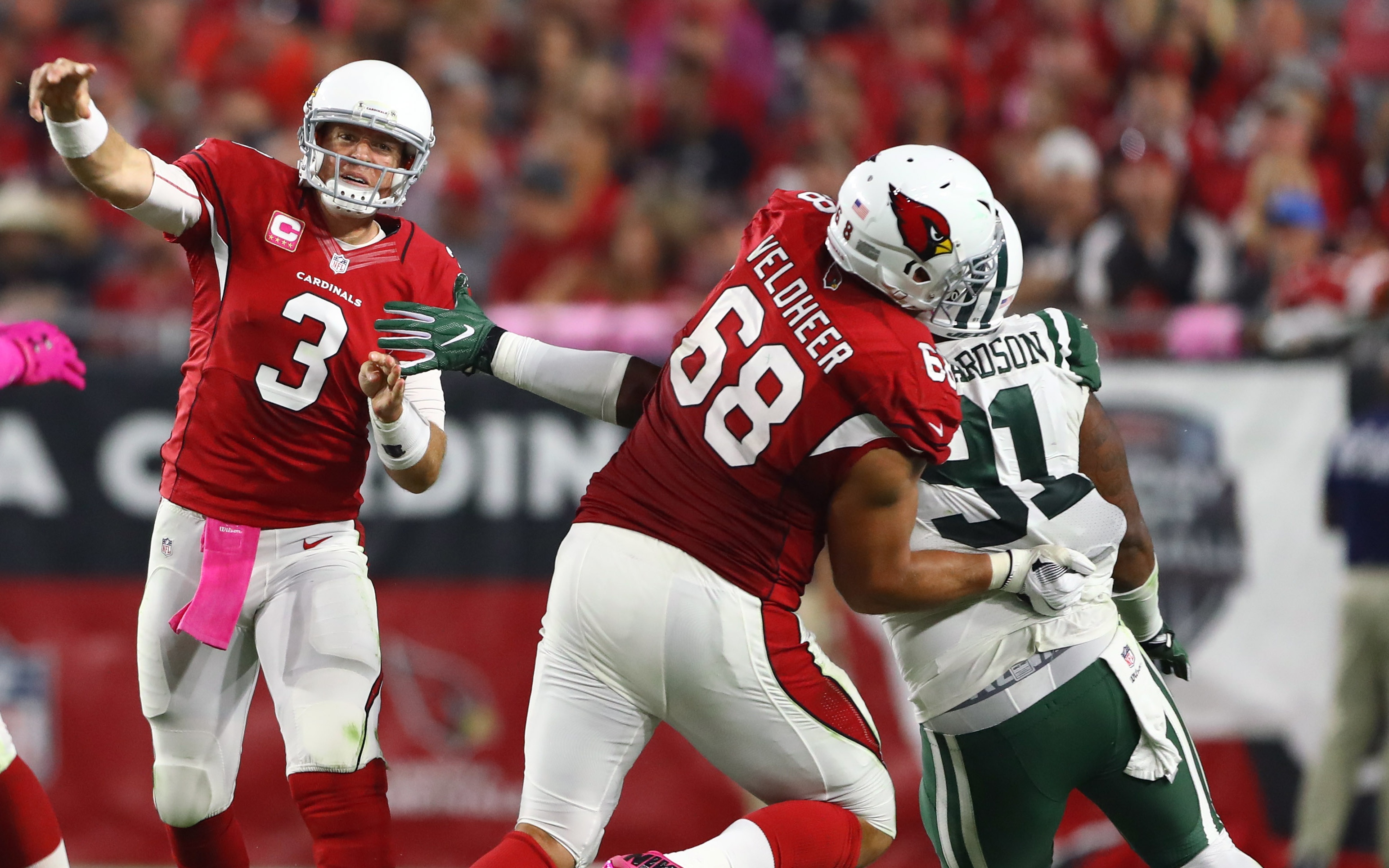 The Broncos offense is stacked with playmaking talent. But, without protection up front, those athletic, skill players won't be able to do much.
That means Denver's offensive line is a key element to the offense's production going forward, and those who have watched the Broncos play the last few years know how much a revolving door of talent the line has been.
We broke down Denver's O-line here in our positional preview, with right guard and right tackle likely being battleground positions. Interestingly, Pro Football Focus — who recently rated every offensive line going into the 2018 season — believes Connor McGovern, not Max Garcia, will win the right guard spot and that Jared Veldheer is a lock at right tackle.
In PFF's rankings, they say the Broncos O-line is No. 19, which is higher than expected, actually.
Their writeup on the line:
"The Broncos have suffered through arguably the worst right tackle situation in the NFL over the past two seasons, but there's reason to think that will change in 2018. Jared Veldheer was a mess early last season in Arizona switching from the left to right side. He allowed only 20 pressures though in his last 10 games in 2017 after allowing 19 in his first three. That late-season play is more in line with the Veldheer we've seen throughout his career and could be the answer to the Broncos pass protection woes."
Veldheer, should indeed help sure up that right tackle spot, but PFF acknowledges he's struggled as of late, too. The veteran, acquired from Arizona in a trade that sent the Cardinals a sixth-round pick, missed part of 2016 with a triceps injury and then missed part of 2017 due to an injured ankle. Last season, Veldheer not only gave up those 39 pressures, he also allowed five sacks on the season.
Simply, he's not guaranteed to start, even if the Broncos' second-best option is Menelik Watson. Expect those two to battle, even if Veldheer is the plausible starter when the season kicks off in September.
At right guard, it's McGovern versus Garcia, and no matter which of those two wins, the right guard will almost certainly be Denver's weakest spot on the offensive line. It's interesting PFF didn't mention that position, though, they didn't have a ton of room in their write-ups.
At center — with Matt Paradis — and left guard Ronald Leary, that part of the offensive line will be the strongest all year long. And, we could include the entire left side if Garett Bolles continues to improve in this, his sophomore season.
Bolles was solid last year, at times, and soft others. Consistency will be highly important this year for the left tackle.
Simply, Denver's offensive line is anything but a strong point on this 2018 team, and it's a bit surprising they were ranked so high by Pro Football Focus. If they can perform at a middle-of-the-pack level, the Broncos offense could see some vast improvements compared to the last few years.
If they struggle mightily, like the last three years, it could be yet another long season when the offense takes the field at Mile High.