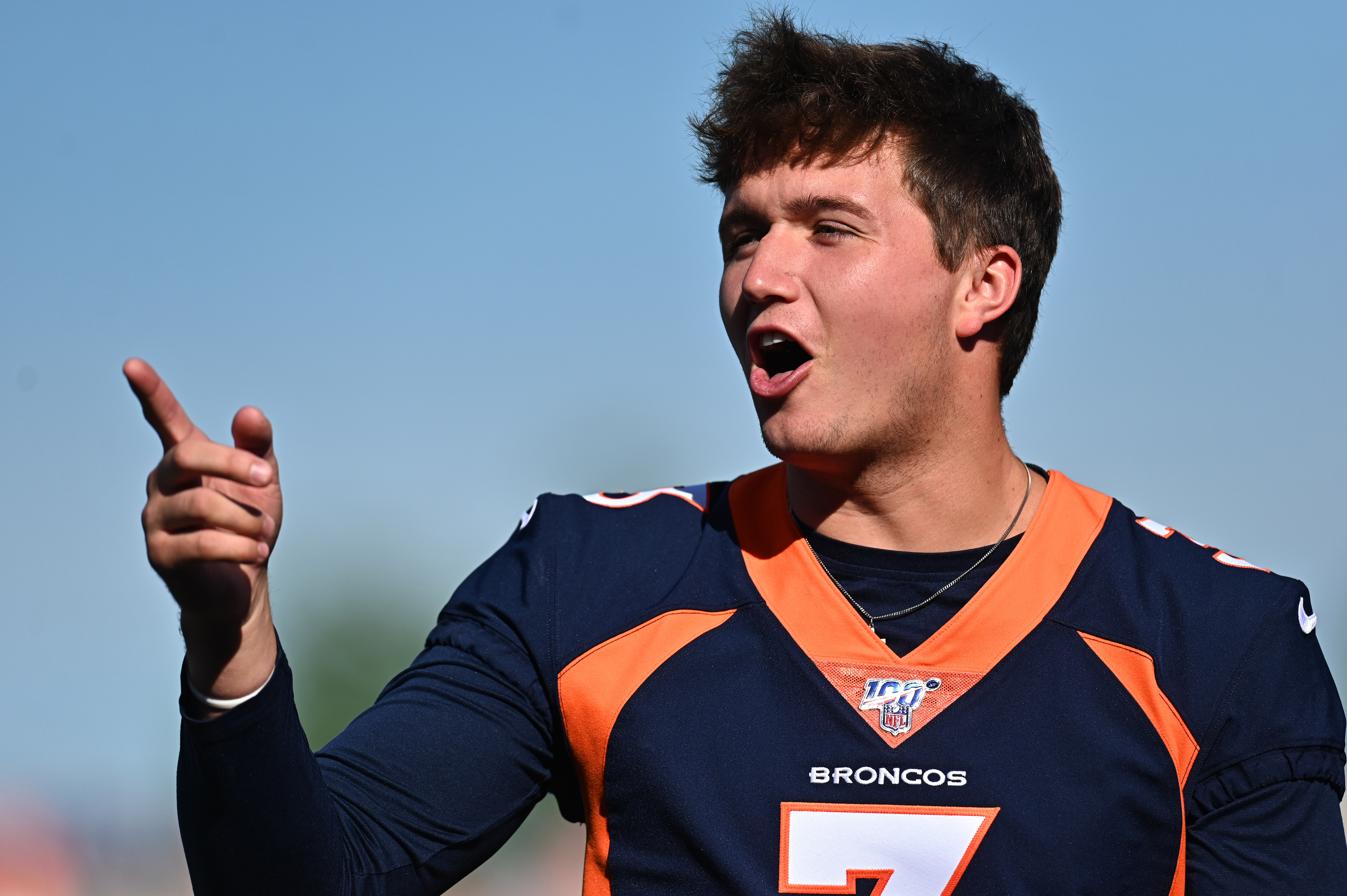 There are several Denver Broncos whose stock is on the rise at training camp on both offense and defense. Several young talented players on the roster are trying to turn heads in practice and successfully doing so, while others are on the fall at Dove Valley.
With a full week of training camp practices under the Broncos belt, several players are rising — and falling — at Broncos camp.
Rising
The sixth-round pick out of Colorado is turning heads at camp and getting rave reviews from the secondary covering him. As a rookie, "15" has made the most of every opportunity given to him and is rising as the 'camp darling' for 2019.
Undrafted rookie Trinity Benson is a versatile weapon that Denver is utilizing with the No. 1 group at times, and also in the return game. The East Central University product is turning heads with shifty running and a higher-than-usual awareness and detail to his game. Benson may end up being a perfect option for the 10-man practice squad, but certainly is getting every opportunity to make the roster and trending upwards.
The 5-7, 170lb speedster is catching eyes in camp as a versatile weapon out of the backfield for the Broncos. Jackson's arguably made the most of the reps he's received and beginning to excel in the offense.
Falling
After several interceptions early in camp, Hogan has allowed his 'lead by default' to slip away over Drew Lock by simply his inability to execute. Hogan's going to have every opportunity to win the second-string job, but at this pace, it appears more of a 'when' than an 'if,' when it comes to Lock replacing Hogan as the back-up.
The Denver Broncos punter room started with one and by the end of week one, it featured two punters fighting for one spot. Justin Vogel was signed by Denver on Wednesday after a poor initial weekend by Wadman.
Both punters feature hangtime in the 4.5-4.7 range, but Wadman's shanks over the weekend were cause for concern and worried Denver enough to bring in Vogel as competition.
With a newly crowded tight-end room after the selection of Noah Fant in the first-round of the 2019 NFL Draft, the time is now for Butt to show off the skills that had him projected as a first-round pick in the 2017 draft before his injury in the Orange Bowl.
Butt has sat out a majority of practices after week one and with the quick emergence of Fant and an already crowded tight-end room, Butt's chances of making the roster decline by the day.