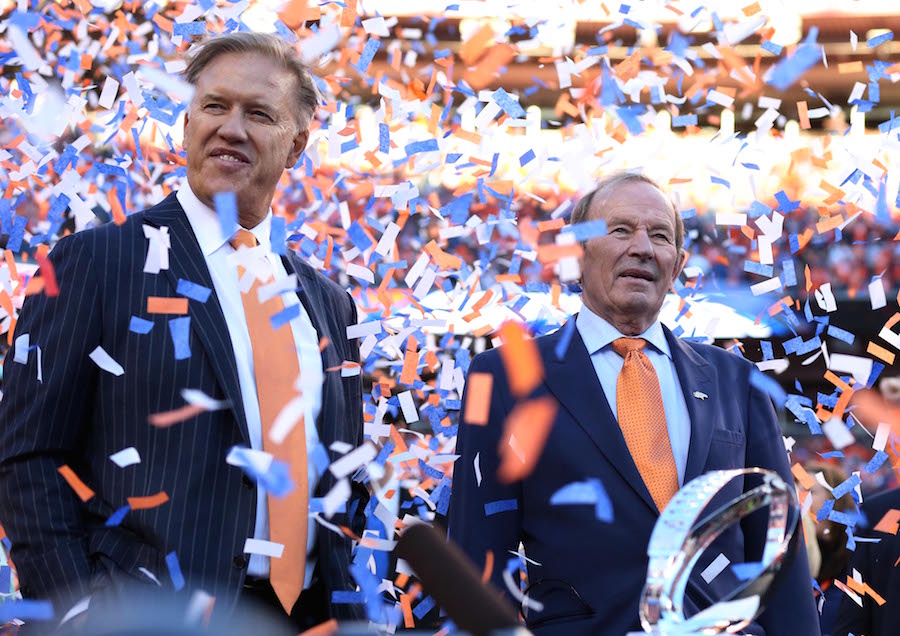 In a statement released Thursday night, the Denver Broncos announced with profound sadness that the team mourns the loss of iconic and beloved owner Pat Bowlen, who passed away at the age of 75 following his courageous battle with Alzheimer's disease.
The Broncos posted as many Super Bowl appearances (7) as losing seasons under Bowlen, including the club's back-to-back World Championships following the 1997 and 1998 seasons and its victory in Super Bowl 50 after the 2015 season.
Bowlen is the first owner in NFL history with 300 wins over his first 30 years. The Broncos averaged more than 10 wins per year during Pat Bowlen's 35 seasons, tying for the second-best overall winning percentage of all NFL teams (.596, 354-240-1) and posting a league-high 199 regular-season home wins.
Among the 123 major North American professional sports franchises (NFL, NBA, NHL, MLB), only the San Antonio Spurs, New England Patriots and Los Angeles Lakers had a better overall winning percentage than the Broncos under Pat Bowlen.
No NFL owner during the last 35 seasons had more winning seasons (21) and playoff berths (18) than Mr. Bowlen, who helped Denver become the only team with 90+ wins over each of his first three decades of ownership. Denver posted a league-low seven losing seasons under Mr. Bowlen while being the only team to rank among the top five in wins during both the pre-free agency (1984-92, 96 wins, T-4th) and post-free agency (1993-2018, 258 wins, 4th) eras of his ownership. Only one owner in NFL history has presided over more Super Bowl appearances (7) than Pat Bowlen, who made it clear that winning would always be the organization's top priority.
"As far as the business of football, winning is everything," Bowlen once said. "It doesn't matter what it is worth. If you are worried about what it is worth, get into some other business."
In a statement late-Thursday, Broncos CEO Joe Ellis spoke on the passing of Pat Bowlen.
"This is a very sad day for our organization, our community and the National Football League. Pat Bowlen was the heart and soul of the Denver Broncos. Not only was Pat a Hall of Fame owner—He was a Hall of Fame person. His competitiveness, kindness and humility are the qualities that I will always remember. Even during his battle with Alzheimer's, you could still see that same strength and dignity in Pat that he brought to the office every single day for more than 30 years."
Ellis continued on Bowlen, highlighting Bowlen's driving force in establishing a championship culture, his extraordinary leadership at the league level and his key part of the growth of the Denver Broncos.
"There will never be another owner like Pat Bowlen. My heart goes out to his wife, Annabel, all of his children and all of our fans."