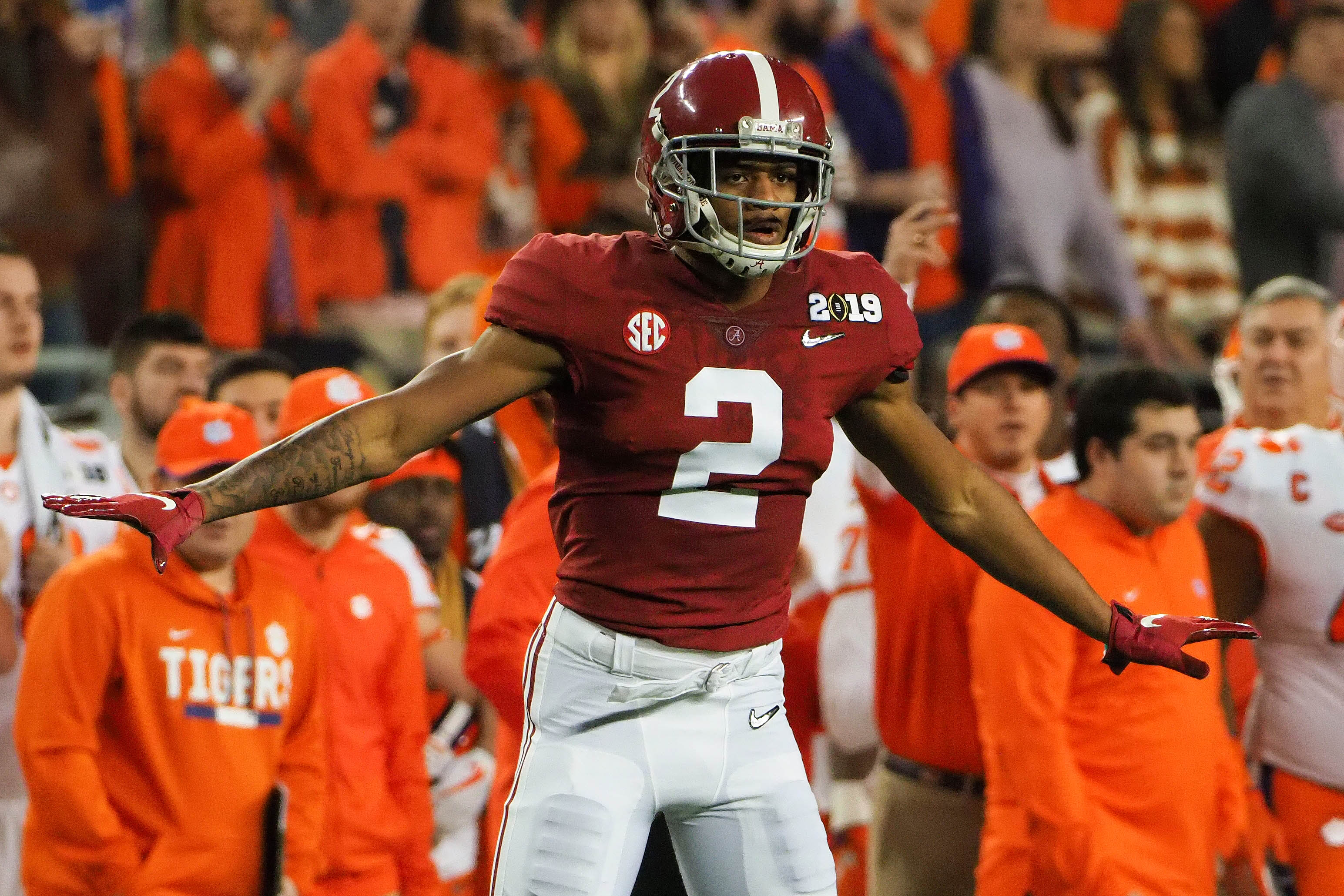 After an off-season full of skepticism around the quarterback position, the Broncos decided to pass on Ohio State's Justin Fields to select Alabama cornerback Patrick Surtain.
On the surface, this appears to be an extremely safe pick for General Manager George Paton. Surtain, son of a former NFL player, has been around the sport his entire life and it shows throughout his game.
Surtain, listed at 6'2″ and 202 pounds, has more than ideal length for the cornerback position. His long and wiry frame along with his natural physical tendencies make him a great press corner. 
Surtain often can disrupt the opposing wide receivers' ability to get off the line of scrimmage and affect the timing with the quarterback. Even downfield, Surtain is not afraid to mix it up and will play physical throughout the route. 
He is Day 1 ready to play in the NFL but for the Broncos, the scheme fit is a bit questionable. In the past, Fangio has preferred cornerbacks that have excelled in off-coverage. In Surtain's case, his strength seems to be at the line of scrimmage in press coverage.
Last season, the Broncos did run more press-man coverage but many assumed this was because of the injury-depleted secondary. If this trend continues, Surtain could serve as a solid piece in Vic Fangio's defense.
Last season, the injury-riddled Broncos secondary proved depth at the position is necessary. Now starting cornerbacks Bryce Callahan and Ronald Darby also have an extensive history of missed games. In fact, Callahan has never played all sixteen games while Darby has only done it once. Adding Surtain will give the Broncos the stability in their secondary that they did not have. 
Both Callahan and Darby are also entering the final year of their contract. The selection of Surtain will help fill a long-term need.
Many Broncos fans will question the selection of a cornerback with two of the top-tier quarterbacks still on the board. Matter of fact, most projected both quarterbacks to have been taken before the Broncos selection at nine overall.
Taking a quarterback in the first round is always risky for a general manager because history has shown that early-round picks at this position are boom or bust. 
That being said, the quarterback position is so important to long-term success in the NFL, the risk is often necessary. Passing on a potential franchise quarterback for a position of lesser need could greatly impact the Broncos' future. 
Over time, this will be a highly scrutinized move by the Broncos. If Drew Lock develops into being the franchise quarterback some believe, the Broncos are well set. If not, fans could look back and question why the Broncos did not select what could be a franchise quarterback, in Justin Fields.