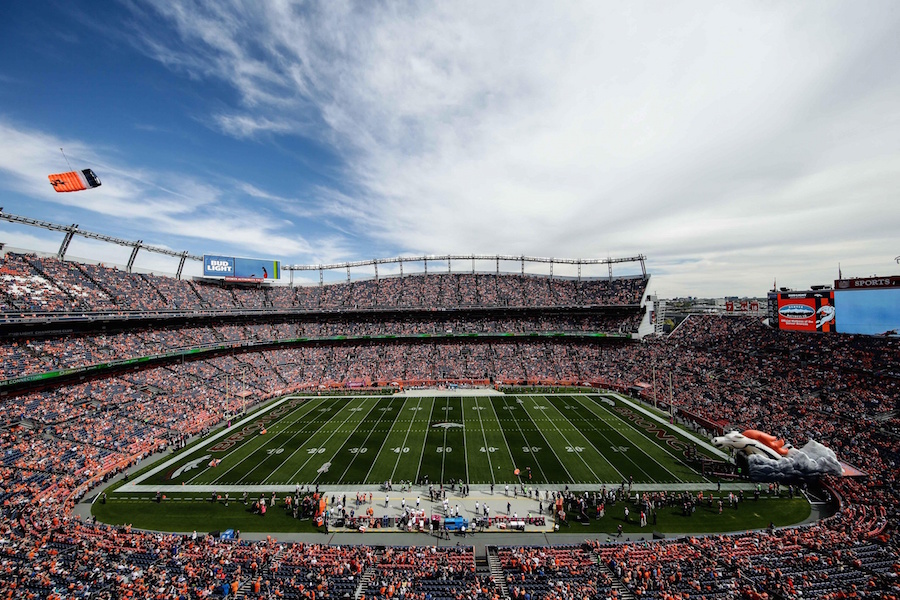 The last time the Denver Broncos undertook a major fan-centric digital infrastructure upgrade, 2011, Facebook had approximately 500 million users.
Now, as the Broncos and SMC have eclipsed the halfway point of their $6 million stadium wifi renovation, Facebook claims over 2 billion users.
That's 300 percent growth over a six year window that Vice President of Information Technology Russ Trainor and Senior IT Engineer Jason Moore have been working diligently to keep up with.
Of course, the growth in mobile and digital usage extends well beyond a head count on Facebook. It's streaming audio and video, cloud-based file storage, on-demand news, personal and home security, workforce management, payment processing, dating, transportation services and literally tens of thousands of other applications all available in the palm of your hand.
So, how do Trainor and Moore provide a quality mobile experience for over 70,000-plus data-crazy fans who only need your services once a week for four hours?
That's the problem that will be solved in full by late October / early November with an expansion of the wireless network at Sports Authority Field at Mile High that should provide, according to Moore, up to 64,000 concurrent connections at speeds that are five to seven times faster than seasons past.
When the old in-stadium wifi was installed, it was available only to Verizon customers across 500 access points (AP). Verizon customers will still have access to a separate wifi network that has been upgraded simultaneously.
The new system will be available to users on any mobile network and will have nearly 3,000 Cisco APs, all featuring 5Ghz access and delivered on a Century Link circuit that has been upgraded from 1Gbps to 10Gbps.
APs have been expanded across the stadium bowl, which fans may notice on handrails and below seats. Installation within the stadium bowl is about 46 percent complete and back of house expansion is 75 percent complete, so fans should immediately notice an improvement on performance over years past with full installation to be completed midseason.
As with any technology upgrade, the real proof will be in the pudding – or rather the uploads of pudding – when a stadium full of fans puts the network to the test.