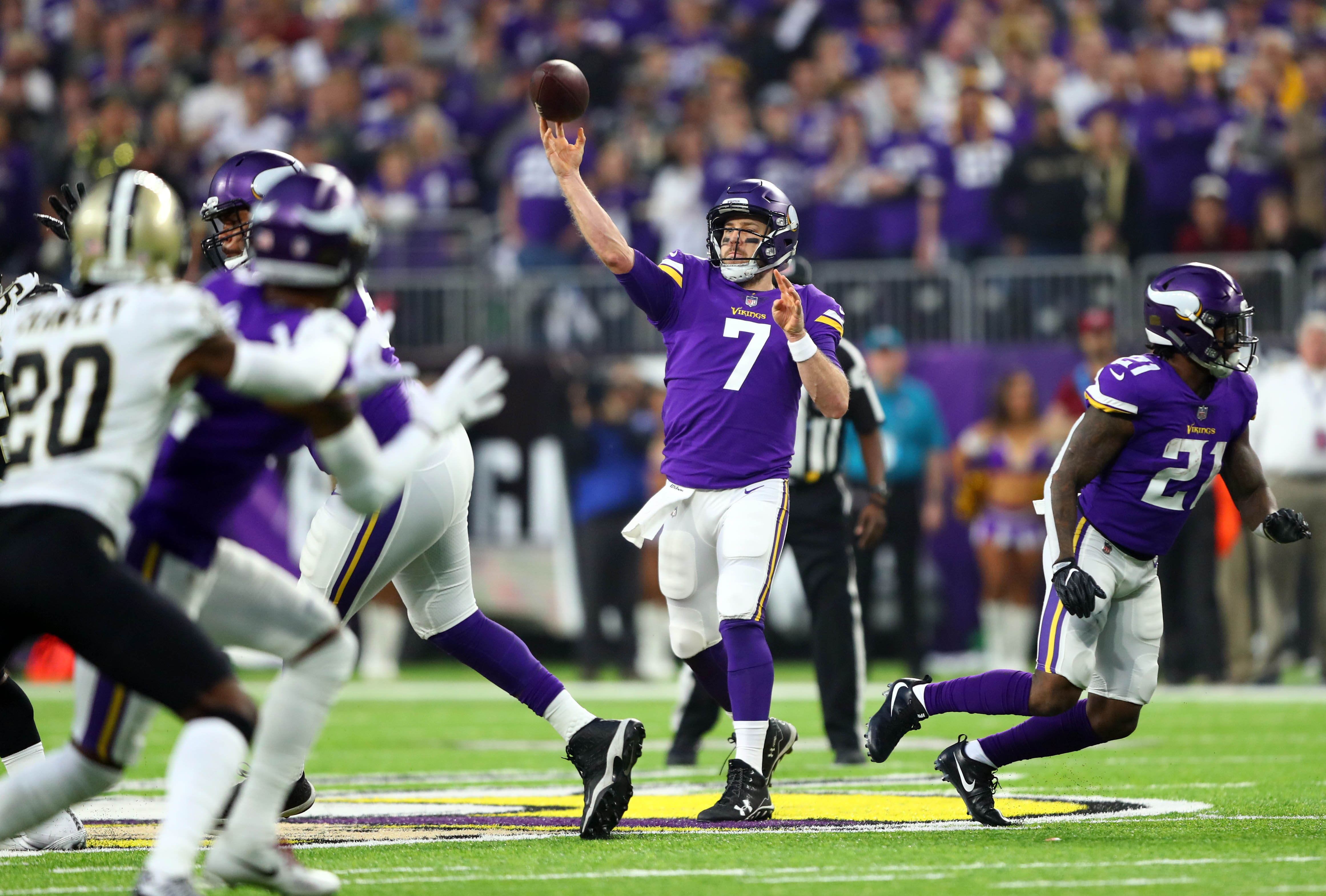 The Denver Broncos have their man of the future — whether short or long term — in Case Keenum. And after the signing was announced late Monday, reaction came flooding in Tuesday on social media from fans, analysts and current and former teammates of Keenum on the signing.
Broncos linebacker Von Miller took to social media on Instagram, to celebrate the Broncos signing of Keenum, posting a picture of Keenum in the Broncos signature blue and orange saying that it 'looks and feels right to me!'
Broncos offensive lineman Garett Bolles welcomed Keenum to Denver, noting that the Broncos were 'building something special here,' and stated his excitement to have Keenum on the team.
Pumped to welcome @casekeenum7 to Denver!  We're building something special here and I'm excited to get after it this season with you and the rest of my teammates!

— Garett Bolles (@gbolles72) March 13, 2018
Keenum joins a Broncos team that was desperate to find a quarterback to steer the ship in 2018 and beyond. Broncos quarterbacks (Trevor Siemian – Brock Osweiler – Paxton Lynch) combined to complete 58% of their passes for 19 touchdowns and 22 interceptions last year.
General manager John Elway added his excitement to social media, saying Keenum is a great fit, bring a lot of leadership, competitiveness and experience to the team.
Agreed to terms with @casekeenum7 on a two-year deal. He's a great fit for us and is coming off a tremendous season. Excited to add Case's leadership, competitiveness and experience! pic.twitter.com/8uvbi4G6Mt

— John Elway (@johnelway) March 14, 2018
Keenum joins the Broncos after throwing for 22 touchdowns and only seven interceptions in 2017. Keenum completed 67% of his passes and led the Minnesota Vikings to the NFC Championship game.
Kicker Brandon McManus welcomed Keenum by inviting him to "Club 58."
Welcome to the squad @casekeenum7 look forward to seeing you at Club 58. Am I right @VonMiller ?

— Brandon McManus (@thekidmcmanus) March 15, 2018
Keenum himself took to Twitter to thank Minnesota and their fans for what he describes as 'some of the most incredible, crazy, miraculous moments of my life.'
From the bottom of my heart, thank you Minnesota. Some of the most incredible, crazy, miraculous moments of my life happened this past year. Couldn't of happened without y'all. Made this Texas boy feel right at home. pic.twitter.com/873ALZbLM4

— Case Keenum (@casekeenum7) March 14, 2018
Former teammates, including former Broncos quarterback Kyle Sloter took to Twitter to wish him well on his new journey to Denver, saying Keenum was a class act, one of the best teammates he's ever been around in his short NFL career and even used the hashtag #undrafted and #selfmade. Sloter is a former Broncos quarterback and undrafted free agent himself.
If the reports are true, I'm wishing my good friend @casekeenum7 the best of luck in Denver. The guy is a class act and one of the best teammates I've ever been around. You deserve it buddy! #undrafted #selfmade

— Kyle Sloter (@KyleSloter) March 13, 2018