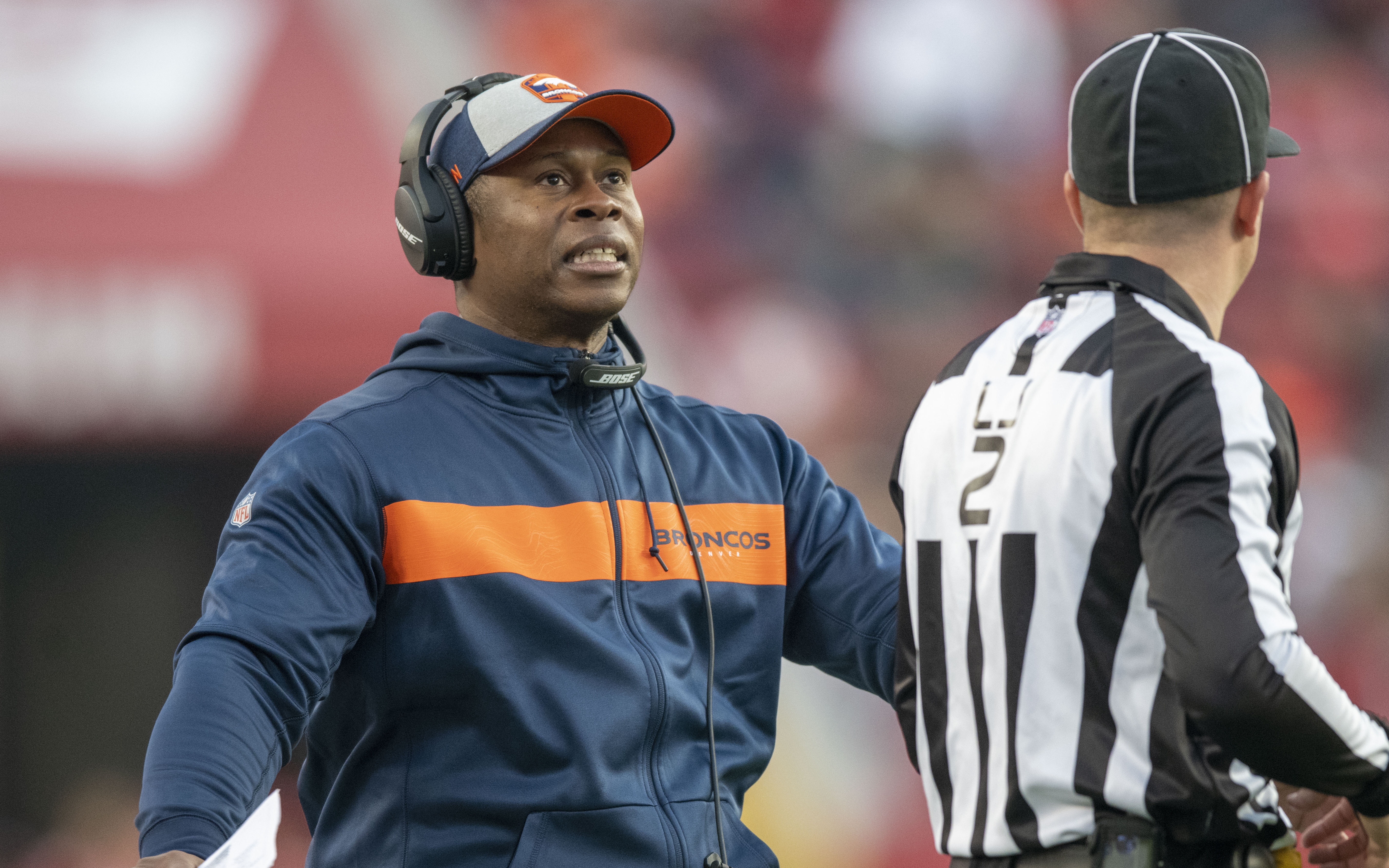 The Denver Broncos basically needed to win-out, and yet, they laid an egg against the San Francisco 49ers and lost 20-14.
Denver's defense was absolutely incinerated by tight end George Kittle from San Francisco, for 210 yards, the third-best game in NFL history for a tight end. So, at 6-7 overall, the Broncos are now almost completely out of the playoffs, not just because they lost, but because so many other teams won on Sunday.
The "Miracle in Miami" took place, in which the Dolphins threw up a desperation play and lateraled it to have Kenyan Drake take the ball to the house. Miami improved to 7-6 with that win. Besides that incredible win, the Tennessee Titans beat the Jacksonville Jaguars 30-9 and the Indianapolis Colts broke the Houston Texans' 9-game winning streak, defeating them 24-21.
That means, the Titans, Dolphins and Colts all improved to 7-6, keeping all those teams in the mix while Denver fell to 6-7.
The Broncos loss is even more unfortunate because they got two games to go their way, if they would've won. Pittsburgh lost to the Oakland Raiders 24-21. And, the Ravens lost to the Kansas City Chiefs 27-24, too.
Before Sunday's games kicked off, Denver ended to win-out and have either the Steelers or Ravens lose two games, too. They'll need at least that much to happen now, and will also need help from the aforementioned Colts, Titans and Dolphins as well.
Without going into the math side of things, the odds are long on Denver making the playoffs. That means they'll almost certainly miss the postseason for a third straight season.