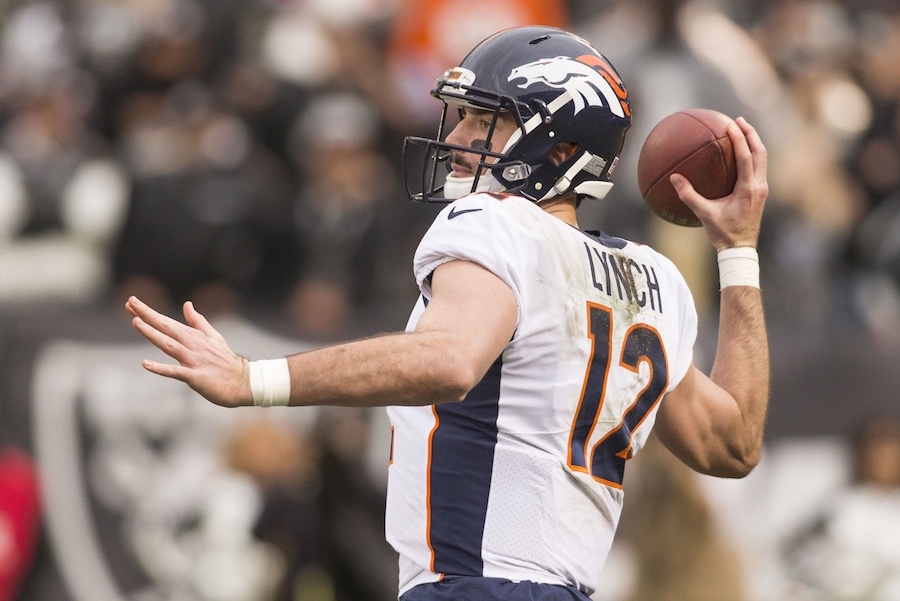 The quarterback carousel will be taking yet another turn in Week 16. Who's at the front of that carousel is still to be determined.
Head coach Vance Joseph addressed the media on Friday after his team's 25-13 win over the Indianapolis Colts, which saw starting quarterback Trevor Siemian leave the game in the first half and backup Brock Osweiler lead the team to a come-from-behind victory.
Siemian, who started Weeks 1-8, 14 and 15, will be headed to injured reserve with a shoulder injury for the final two weeks of the season, Joseph said.
That means that Paxton Lynch, who started Week 12 before going down with an ankle injury in that game, must be ready to go. In what capacity that will be remains to be seen.
"Yes, he should be fully cleared by Sunday," Joseph said when asked about Lynch's availability for the Dec. 24 game in Washington.
He did not, however, commit to who will be the starter in that game.
Osweiler started Weeks 9-11, failing to win a game in that stretch, but looked impressive leading Denver to a comeback win in Indianapolis on Thursday.
Click here to watch to the full press conference with Vance Joseph, including what he had to say about the offensive line, bittersweet wins and more, or watch the full press conference below.
Video Courtesy of Denver Broncos Facebook – AMP users click here to watch on Facebook