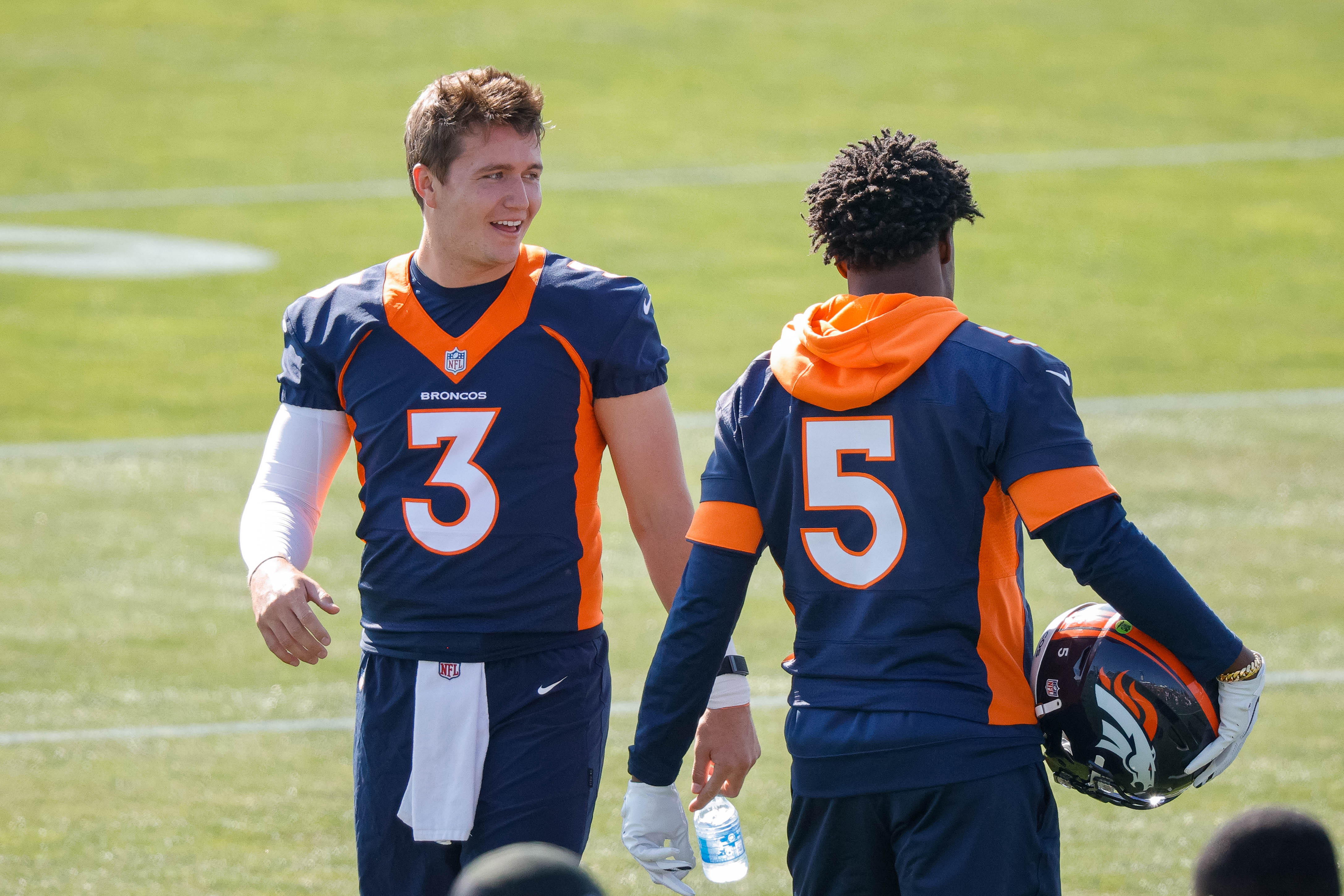 Over the past four seasons the Denver Broncos have invested a ton into their passing game on offense, adding two quarterbacks and a bevy of wide receivers.
However, according to NFL Network's in-house analytics — branded as 'Game Theory' — the Broncos project to have one of the worst units at quarterback and wide receiver.
According to the program, Denver has the NFL's 27th-best quarterback room. That might sound dismal, but it's actually a lot more favorable than the projections ESPN and PFF's analytics have for the Broncos' passers.
They find themselves just ahead of both the Jets and Lions, which is understandable though surprising considering what Jared Goff has shown at his peak and what Zach Wilson could be. They're also just behind the Saints — headlined by Taysom Hill and Jameis Winston — and Dolphins.
Many who have found themselves frustrated with the quarterback conundrum have exclaimed, 'imagine if these weapons had a good quarterback to work with.'
However, NFL Network's 'Game Theory' is unimpressed with Denver's pass catchers as well.
They rank 22nd, placing them right on the border of the league's lowest-third.
However, this ranking seems unfairly low. They land in a cluster of teams that includes the Colts, Ravens, Bears, and the Washington Football Team.
Considering the injury Courtland Sutton is coming back from and the youth of the unit's other key playmakers, you have to do a lot of projecting with Denver's wide receivers. But still, even with that projecting in mind, they should be ranked much higher than 'Game Theory' has them.
The outlook for Denver's passing game might be troubling, but NFL Network's projections do seem overly-optimistic. Time will tell.