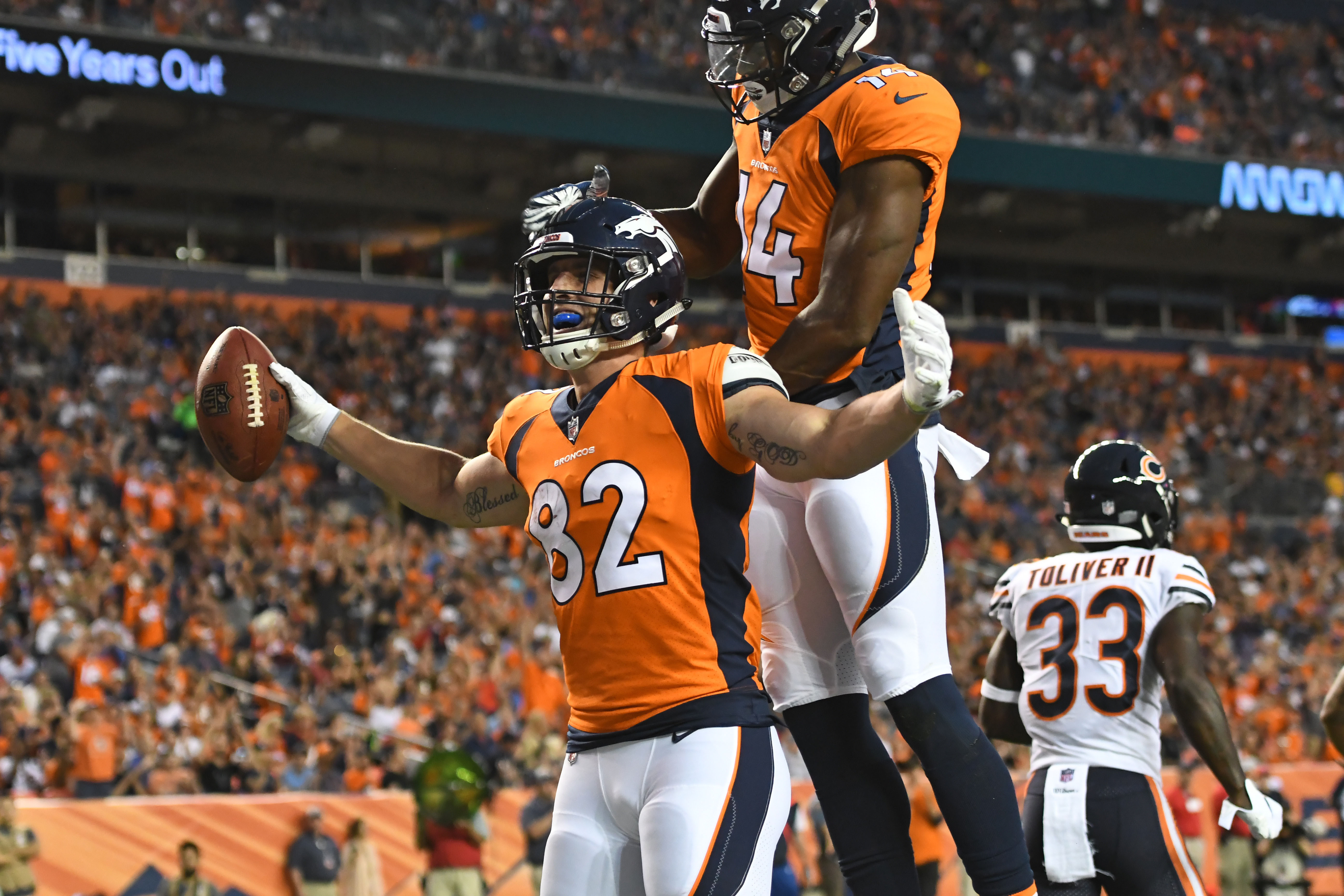 Mere minutes after Joe Flacco's introductory press conference, the Broncos and 2015 third-round pick Jeff Heuerman agreed on a two-year deal worth $9 million dollars.
Jeff Heuerman has max value of $9 million over two years. Broncos have their starting tight end back. #9sports

— Mike Klis (@MikeKlis) March 15, 2019
Heuerman is coming off his best season with the Broncos, though he finished the year on the sideline recovering from broken ribs. Health has been the greatest hurdle for Heuerman since entering the league. Through the first four years of his career, he's missed 30 games due to injury and hasn't made it through a full 16-game season once.
When on the field though, Heuerman's play has been solid. In 2018, he earned a grade of 61.4 from Pro Football Focus, and set new career highs in both receptions and yards, while reeling in two touchdowns. In Heuerman's best game of the year (a 19-17 loss to the Houston Texans) the Ohio State product tallied ten receptions for 83 yards and a score, while flashing the athleticism that made him a third-round pick.
The signing is an important one for the Broncos. Former Bronco tight end Matt LaCosse is leaving for New England on a two-year deal. The desire to keep Heuerman in Denver was mutual. "I know they wanted me back and I wanted to come back. I have unfinished business in Denver. I want to be a part of getting this thing turned around." said Heuerman.
If he can stay healthy, Heuerman will certainly have the chance to do just that in 2019.