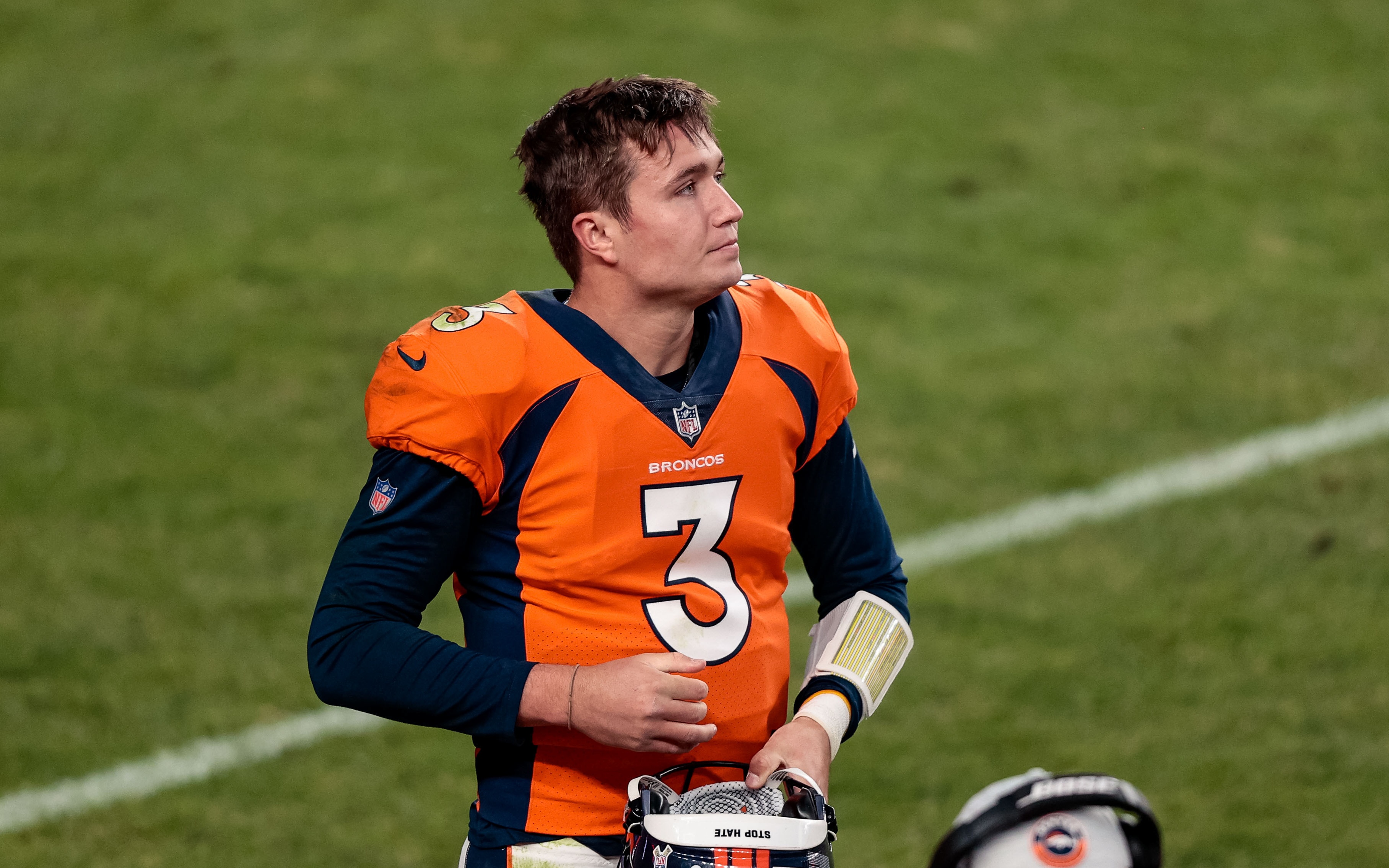 The Denver Broncos are completely set on the defensive side of the ball.
New GM George Paton re-signed safety Kareem Jackson to a one-year deal on Tuesday, effectively cementing Denver's secondary as arguably the best in the NFL. Over the last eight days, Paton has kept Broncos key contributors — Von Miller, Jackson, Shelby Harris, Justin Simmons — by working new deals for them all. And he simultaneously revamped the back end of the D, bringing in man cornerbacks Kyle Fuller and Ronald Darby to partner with Bryce Callahan as a strong trio of cover men.
And, there's Vic Fangio, a defensive mastermind, to coach them all.
Jackson — who Pro Football Focus said was the sixth-best safety in the league last year with an 80.4 overall grade — was somewhat a surprise signing by Paton. The Broncos declined Jackson's $10 million option, taking a $2.4 million dead cap hit, and then signed the veteran safety to a $5 million deal for one year. Even with the dead cap hit, Denver saved $2.6 million with the maneuvering and now get the benefit of a third season of Jackson and Simmons together.
What's special about the two is how well they compliment one another. Jackson is a head-hunting, vicious hitter who has a knack for coming up with big plays. Simmons is a ballhawk who has picked off nine passes the last two years combined, which is second-most among safeties.
Denver should be able to rush the passer and create pressure without sending an extra man in 2021, while playing lockdown coverage on receivers. Simply, the Broncos are basically a lock to be a Top-10 defense next season, and it's more likely they'll be a Top-5 unit.
Miller and Bradley Chubb rushing off the edges will force quarterbacks to speed up their processing and delivery of the football, which will result in mistakes and likely turnovers. Or, they'll get home and rack up sacks and fumbles as well.
After finishing 2020 as a 5-11 bottom-dweller in the AFC West, the Broncos should at the very least go 7-9 next season thanks to what could be an absolutely devastating defense.
But, the best teams perform in all three phases of the game.
Denver's special teams have been mostly awful as of late, although a signing of running back Mike Boone could be a boon to that group in a small way.
Offensively, the Broncos were arguably the worst in the NFL last year.
Their 20.2 points per game were 28th, while their 32 turnovers were most in the NFL. Likewise, quarterback Drew Lock's 15 interceptions led the NFL, and his 18 total turnovers were most, too.
But that's not the only department in which Lock struggled. Across the board, Lock's stats were among the worst in the NFL in his second season; 35th in completion percentage, 23rd in touchdowns (16), 32nd in passer rating (75.4) etc. And it's not just the simple stats, but analytics show Lock was a bottom-5 quarterback, too.
Only pointing out Locks struggles would be unfair without some context. He was injured in preseason of his rookie year and waited until Week 13 to play that year. Then, injured his throwing hand a second time this year, missing nearly a month of time and playing in 13 games.
Not only that, but Lock has learned under two different offensive coordinators — some argue Pat Shurmur's offense isn't a fit for the QB — and the youngster has shown flashes of brilliance among other head-scratching mistakes. Some of his best games came down the stretch of last season, though there were inconsistencies in those final five games as well.
Lock's not a finished product by any means, but he has no excuse not to be great this year. It's Year 3 for him, a second in Shurmur's offense, and he'll have his No. 1 receiver Courtland Sutton back from injury.
Sutton has skyrocketed into superstar orbit, making highlight reel plays in 2019 by high-pointing the ball, diving for it and much more.
But Sutton is only the tip of the iceberg when it comes to talent on the young offense. There's Jerry Jeudy and KJ Hamler, two rookies who impressed but have yet to come close to their potential in their first seasons. And tight end Noah Fant is a brilliant playmaker who could become Denver's version of Travis Kelce.
Don't forget about Tim Patrick, either, who took over for Sutton when the beastly receiver went down in 2020. Patrick notably didn't drop a pass in 2020 and set career-highs in yards (742) and touchdowns (6) by easily out-doing his first two years combined.
There's also Melvin Gordon, who ran for 9 scores and nearly 1,000 yards last year, and the ever-improving offensive line which is now the best in the AFC West.
The only question marks in terms of starters for Denver are few and far between: Lock, Josey Jewell and Ja'Wuan James. Jewell has been good but not great, while James sat out last season due to fears surrounding COVID-19 and needs to be a cornerstone of the line at right tackle.
For Lock, there are no more excuses. He has all the pieces around him he needs to be great. The Broncos have all the parts needed to be a playoff team in 2021, if their quarterback plays at least mediocre football.
Paton went after Matthew Stafford and Deshaun Watson, too. The new GM isn't sold on Lock, and now with a team built around him, the pressure will ratchet up another level for Denver's third-year quarterback.
For many reasons, 2021 was already a make-or-break season for Drew Lock. Now, Denver's playoff hopes rest on his shoulders.