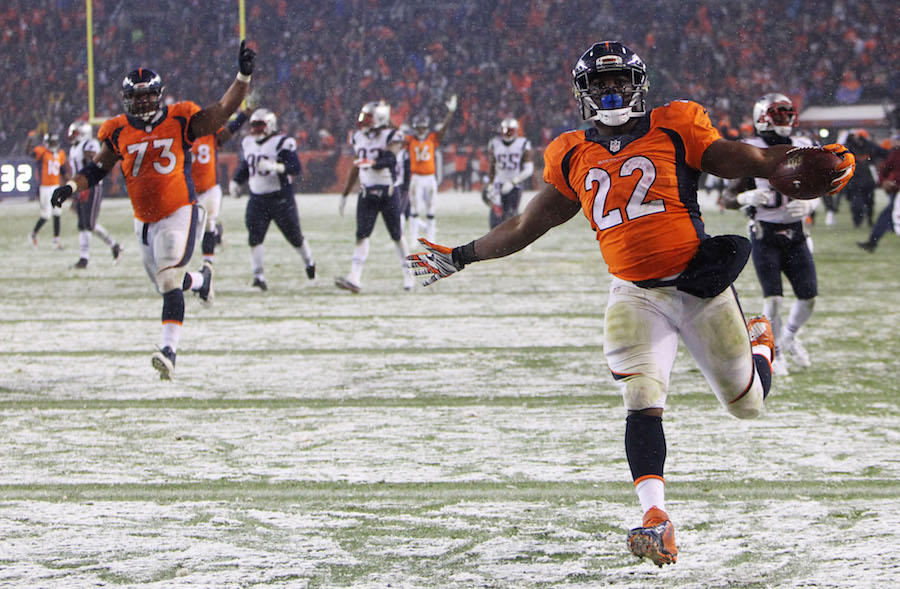 On Monday, prior to the beginning of the Broncos' first offseason workout program, the team released running back C.J. Anderson, who was due to make $4.5 million in the upcoming season.
Anderson, 27, joined the Broncos in 2013 as an undrafted college free agent out of California and has led the team in rushing in two of his five seasons with the team — including the 2017 season, in which his 1,007 rushing yards marked a career high.
In his 58 games as a Bronco, Anderson rushed for 3,051 yards — good for ninth-place on the Broncos' all-time list — and his 20 career rushing touchdowns ranks 10th.
Anderson's release leaves the Broncos with only two halfbacks under contract — Devontae Booker and De'Angelo Henderson — so the team will certainly look to add to the stable of backs in this month's NFL Draft. There is a possibility that explosive Penn State back Saquon Barkley may be available for the Broncos to select at No. 5, but in a draft that's considered deep at the position, Georgia running backs Sony Michel and Nick Chubb could be a fit, as well as San Diego State's Rashad Penny or LSU's Derrick Guise — though all four of them are expected to be second-round picks. It's also possible that the Broncos will look to add a veteran before training camp begins, much like they did last season when they added Jamaal Charles from Kansas City.