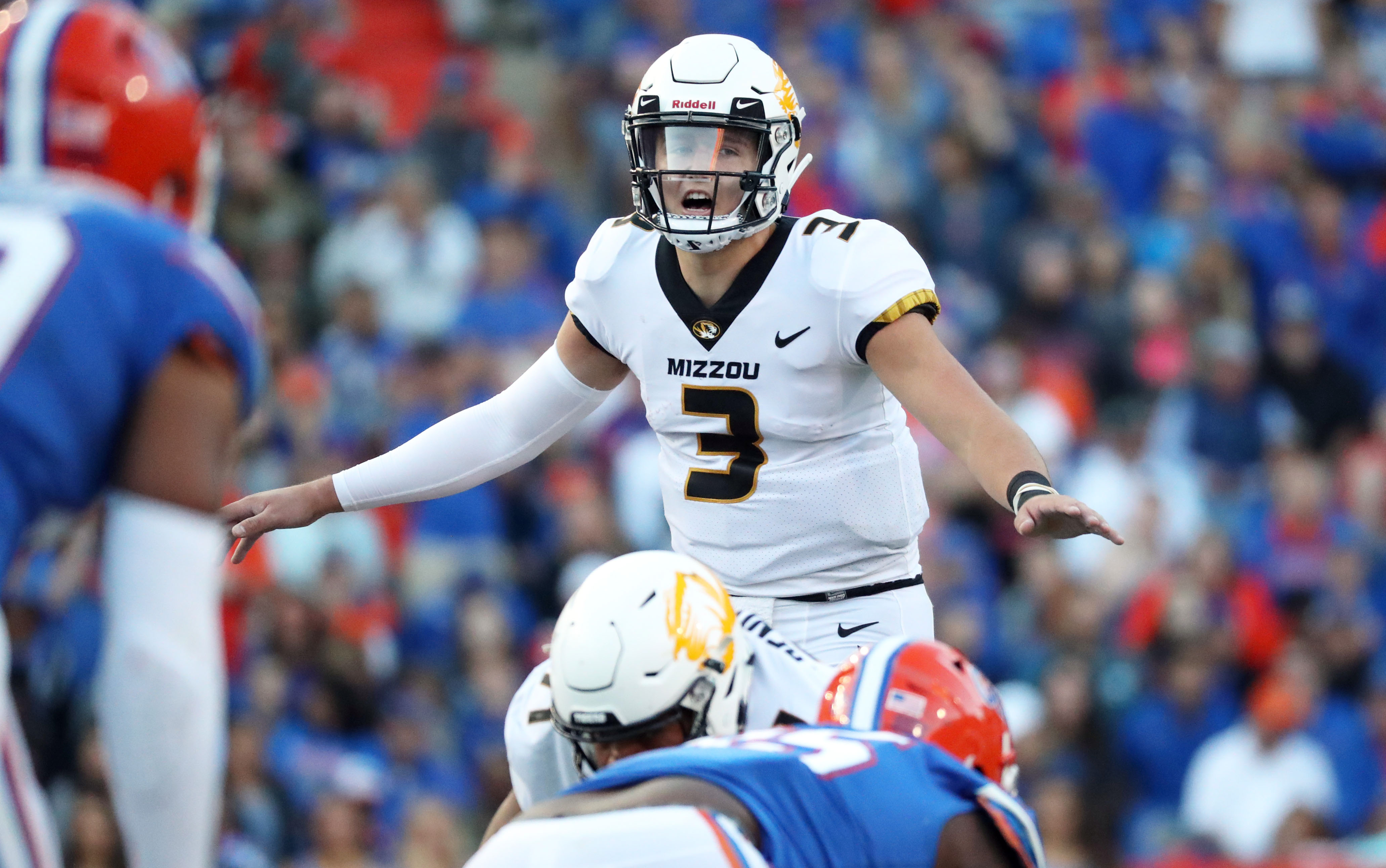 With mini camp just around the corner, the rookies are starting to make the Mile High City their home. On Thursday, the Denver Broncos announced the first-year players have received their jersey numbers for the upcoming 2019 season.
Though, all jersey numbers are subject to change before the season begins, first-round pick Noah Fant will continue to wear No. 87 – the same number he wore with the Iowa Hawkeyes. Denver's second-round selection, quarterback Drew Lock, will also wear the same number he wore in college as well (No. 3).
Rounding out the Broncos' rookies are offensive lineman Dalton Risner (No. 66), defensive tackle Dre'Mont Jones (No. 97), linebacker Justin Hollins (No. 52) and wide receiver Juwann Winfree (No. 15).
Below are the numbers for Denver's UDFAs:
FB George Aston (No. 39), OL Quinn Bailey (No. 75), WR Trinity Benson (No. 2), OL Ryan Crozier (No. 63), LB Joe Dineen (No. 53), TE Austin Fort (No. 89), LB Ahmad Gooden (No. 94), WR Romell Guerrier (No. 83), CB Alijah Holder (No. 49), RB Devontae Jackson (No. 48), DL Jaylen Johnson (No. 91), OL John Leglue (No. 73), WR Kelvin McKnight (No. 16), LB Malik Reed (No. 59), QB Brett Rypien (No. 4), OL Brian Wallace (No. 79) and LB Josh Watson (No. 54).