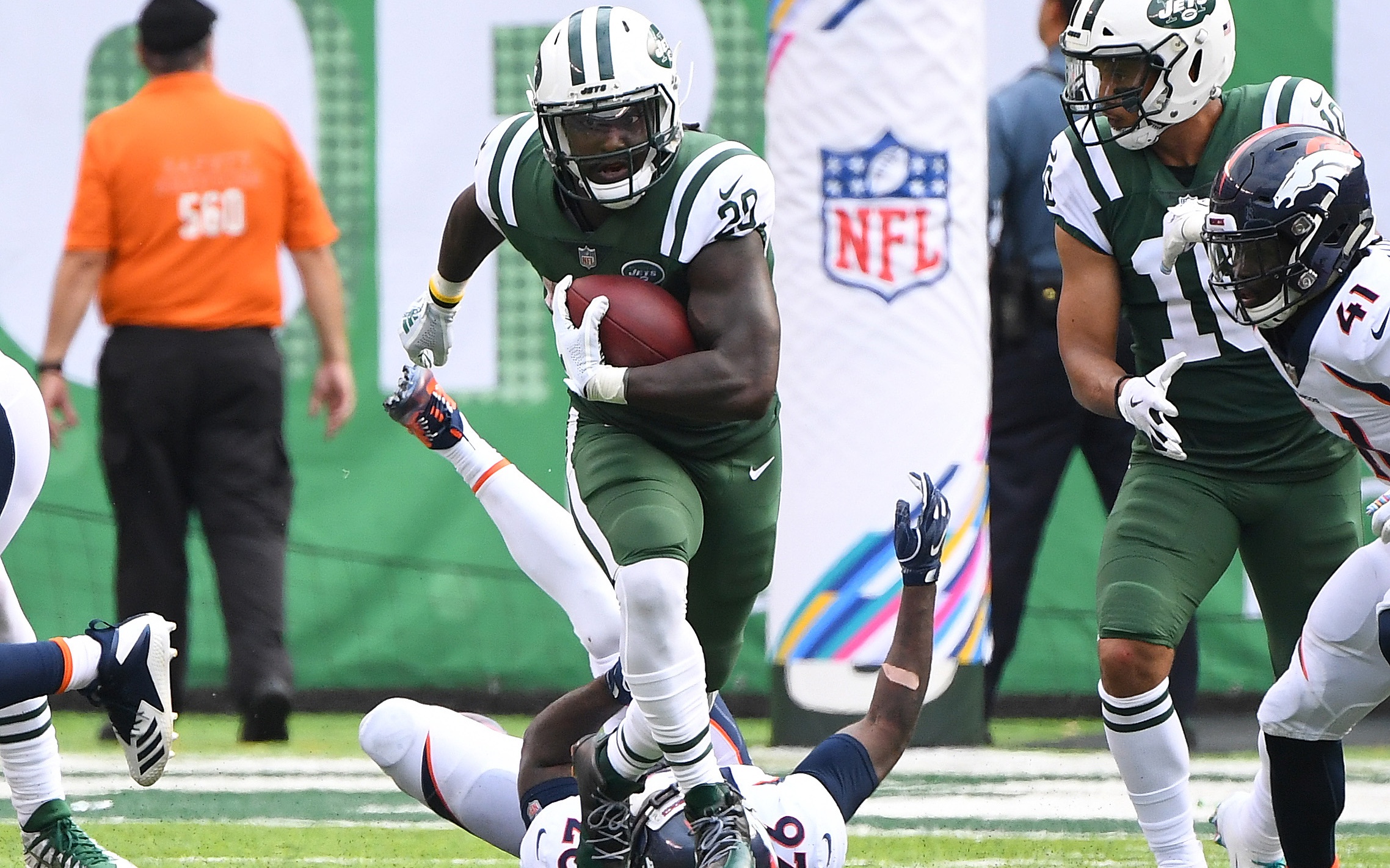 The Denver Broncos are broken, and that starts at the top.
Denver, for the last five years, was in the top-5 NFL defenses when it came to stopping the run. But on Sunday, their strength was actually a weakness against the lowly New York Jets, leading to a 34-16 loss.
The Broncos gave up 323 rushing yards to New York, including a team-record 219 run yards to Isaiah Crowell and a near 100-yard game for Bilal Powell as well.
Crowell's game was legendary from a Jets perspective. Not only was it the most ever gained on the ground by a New York player in a single game, he enjoyed a 77-yard rushing touchdown, a 54-yard gallop and a 36-yard run, helping push his yard per carry average to an astronomical 14.6 on Sunday.
Powell was nearly as impressive, rushing for 99 yards on the day, breaking off a 38-yard run of his own. And really, those explosive plays — four by their running backs and another, a 76-yard touchdown reception by Robby Anderson from Sam Darnold — were the difference in the game on Sunday.
Denver was already struggling against the run somewhat this season; they entered Week 5 as No. 9 in the NFL. After this atrocious performance, they'll likely plummet to the bottom-third of the league.
And after winning two games to start the season, the Broncos have now lost three in a row. And the reason for today's defeat was a lack of showing up in their biggest strength, the run defense, which should be alarming for anyone around Denver.
Yes, Case Keenum has left a lot to be desired as the Broncos quarterback, and the play-calling was suspect at best by Bill Musgrave. Yes, the punt game is very bad and Denver's defensive backfield has taken a definite step backwards from last year. And Denver remained undisciplined, with six penalties for 45 yards, some of them more crucial than others.
Those were all deficiencies we expected going into today's contest.
But for the Broncos to also be bad at the one thing we all expected them to be great at — stopping the run — is not only unexpected but indicative of the direction this team is going.
With Vance Joseph in charge, these Broncos would be lucky to go 8-8 at this point, and they seemed destined for yet another losing season, a third straight year of missing the playoffs.
The Broncos have been unprepared in every game this season — having to come back twice, against likely bad teams to win — and they seemed to quit late in the contest today against the Jets.
Next up, Denver faces the currently undefeated Los Angeles Rams and beastly back Todd Gurley, who play the Seattle Seahawks today. That will almost certainly be another long day for Broncos fans in this Vance Joseph saga which has dragged on too long already.