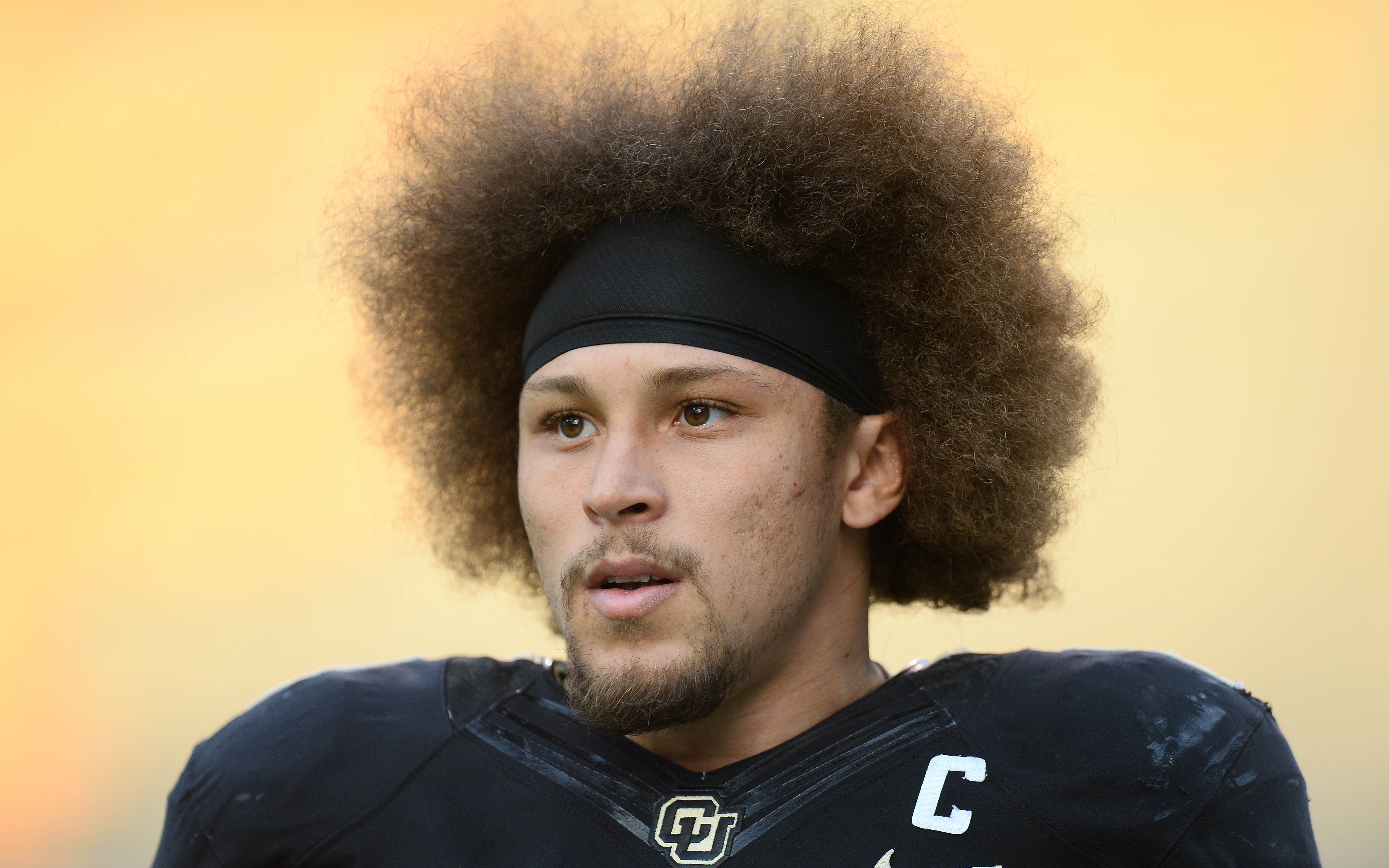 After taking 10 players in the NFL Draft this weekend, the Denver Broncos have agreed to a deal with their first Undrafted Free Agent in Phillip Lindsay.
Congrats to Colorado RB Phillip Lindsay (@I_CU_boy) agreeing to a contract with the @Broncos

— Mike McCartney (@MikeMcCartney7) April 28, 2018
.@I_CU_boy: "There's nothing better than being in Colorado … it's a great feeling [to join the Broncos]."

— Andrew Mason (@MaseDenver) April 28, 2018
Lindsay, of course, played at the University of Colorado for four years after being redshirted his freshman year. Lindsay is short, but he's got a strong upper body and isn't afraid of taking hits. Of course, 500-plus caries over the last two seasons mean he has a lot of wear and tear on his body, too.
Still, Lindsay — who trained alongside draftee Michael Gallup of Colorado State at Landow Performance in Denver — is the pride of the Mile High City, going to South High School of DPS.
Now, Lindsay gets to stay in Denver and play for the Broncos, which must be a dream come true. Or, at least, he'll get a shot to compete for a job.
Over the last two years at CU, when Lindsay was featured, he ran for 2,700-plus yards with 30 rushing scores, averaging exactly 5.0 yards per carry. Those are astounding numbers, especially when considering Lindsay is only 5'8″ and 190 pounds.
Lindsay is more than a runner with an insanely active motor who runs behind his pads despite his diminutive size, he's also an accomplished receiver and he has kickoff returning abilities, too. The former Buffaloes star possesses that much-needed versatility which will give him a chance to make the team in multiple different facets.
In the third round, at No. 71 overall, the Broncos drafted running back Royce Freeman, a monster out of Oregon. Freeman comes in at 6'0″ and 229 pounds; a bulldozer of a running back. Denver also has Devontae Booker on the roster, a similarly large 5'11" and 212 pounds as well as De'Angelo Henderson, who's even shorter at 5'7″ but weighs in at 207.
Those four will have the shot to compete for likely three roster spots, and don't be surprised if the Broncos bring in another back to battle it out, too.