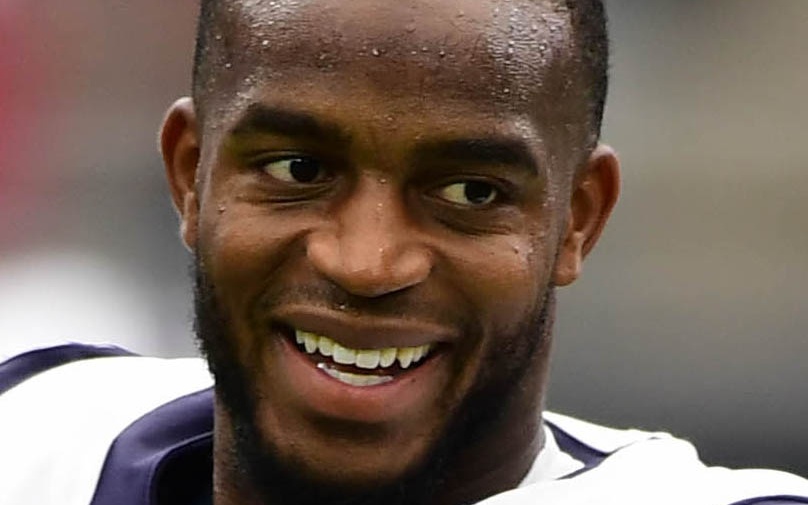 Ahead of their Week 4 clash with Gardner Minshew and the Jacksonville Jaguars, the Denver Broncos will be without two of their top free agent signings from this off-season.
Defensive back Bryce Callahan and tackle Ja'Wuan James have officially been ruled out again this week.
Callahan had a procedure done on his foot earlier this week to look at what's been nagging him since last December. Head coach Vic Fangio said that the IR is still a "possibility" this year for Callahan, given that he will be out for at least 4-6 more weeks. Callahan signed a 3-year, $21 million deal this offseason. James is still out after injuring his knee in the Week 1 matchup against Oakland, and is coming off signing a 4-year, $51 million deal.
The other big free agent signing for the Broncos this offseason is defensive back Kareem Jackson. Fangio said earlier this week that Jackson is "truly questionable" to play against Jacksonville this weekend. Jackson has not practiced at all this week after suffering a Hamstring injury. Jackson signed a 3 year, $33 million deal. Should Jackson not play, Fangio said Duke Dawson would figure to see most of the snaps in nickel coverage situations.
The Broncos defense, already without Callahan and potentially Jackson, could also be missing defensive end Derek Wolfe. Wolfe injured his ankle last week against Green Bay, and was seen in a walking boot post-game. Fangio and Wolfe both said earlier this week that the injury isn't as bad as they initially thought, but was a very limited participant in practice. Wolfe will most likely be a game-time decision. DeMarcus Walker and rookie Dre'Mont Jones would step in to replace Wolfe should he not go.
Linebackers Josey Jewell (hamstring) and Joe Jones (triceps) have also been limited this week and are listed as questionable. The Broncos have faced linebacker depth issues all season, and will have to overcome those issues again this week. Fullback Andy Janovich (pectoral) is the only other player mentioned on the injury report, and he is also questionable.
The Jaguars could be without All-Pro cornerback Jalen Ramsey. Ramsey went on record after Week 2 demanding a trade and hasn't gotten one yet. He played in Week 3, but has missed each day of practice this week. He was out sick early in the week and missed another day with a back injury. On Wednesday night, he left the team to be in Nashville, Tennessee for the birth of his second child. Ramsey would be replaced by D.J. Hayden and A.J. Bouye.
The Jags will also be without linebacker D.J. Alexander (hamstring) and tight end Josh Oliver (hamstring).
The full injury report for both teams is listed below.