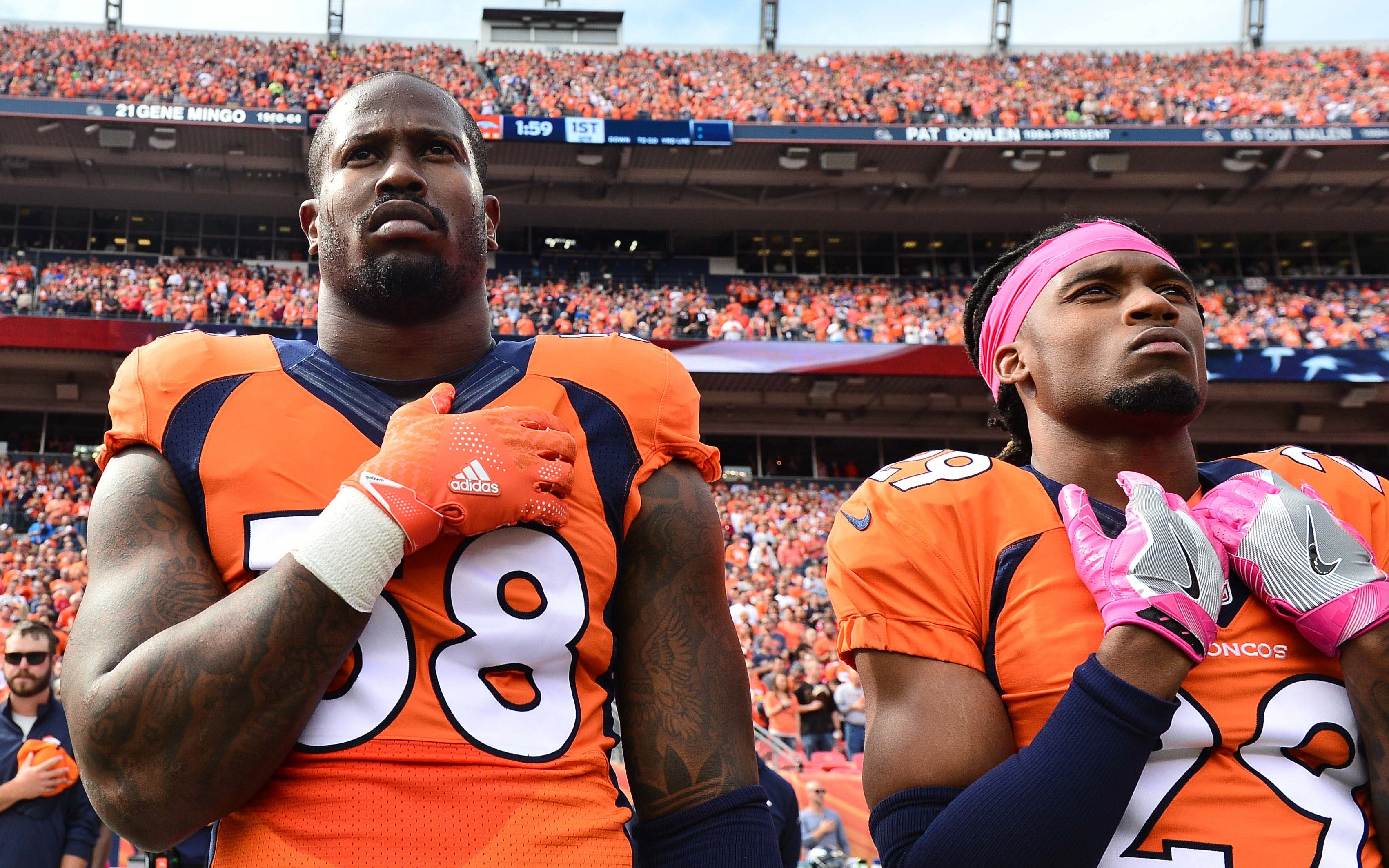 Without a doubt, the Denver Broncos have a ton of incoming talent.
There's Case Keenum, Bradley Chubb, Royce Freeman and so many more. But, let's not forget about Denver's remarkable returning players either.
Pro Football Focus sent out a quick list of the top-three returning Broncos according to their well-done grading system, and two of the names might not surprise you; Von Miller and Chris Harris Jr.
But one, may surprise even the biggest Broncos fans; it's Bradley Roby as the second-highest graded player on the Broncos from 2017 behind only Miller and ahead of fellow cornerback CHJ.
The #Broncos highest graded returning players. I spy @BradRoby_1 #BroncosCountry pic.twitter.com/2nefIZpGn6

— PFF DEN Broncos (@PFF_Broncos) July 22, 2018
For Roby, it's a "make or break" season, as former Broncos safety Nick Ferguson said earlier this week on Mile High Sports Radio.
Roby was the No. 31 overall pick in 2014 for Denver, and since then, he's played in all 16 games in each of his first four seasons with the Broncos. For most of his first three seasons, Roby was asked to be a backup — the No. 3 cornerback — behind Aqib Talib and Harris.
But that doesn't tell the whole story.
Harris is so stellar at playing the slot spot, Roby's been asked to play a lot of outside corner, basically the No. 2 spot. And last year, he played 49-plus snaps in four games, four starts for the Broncos. Simply, he's become more valuable over time, and now, it's his time to shine.
That's because, Talib is now gone to L.A. — calling out the Broncos and Joe Woods — leaving Roby as the logical starter at the No. 2 cornerback position opposite of Harris.
But, Tramaine Brock is battling him — as head coach Vance Joseph said during OTAs — and that will be a place of competition to watch all training camp and preseason long.
All Roby has to do is play as well as he did last season and he'll be named starter soon enough. And, if the Broncos want to hold onto that "No Fly Zone" nickname, they've got to have depth at cornerback, so Brock playing well is a win-win situation.