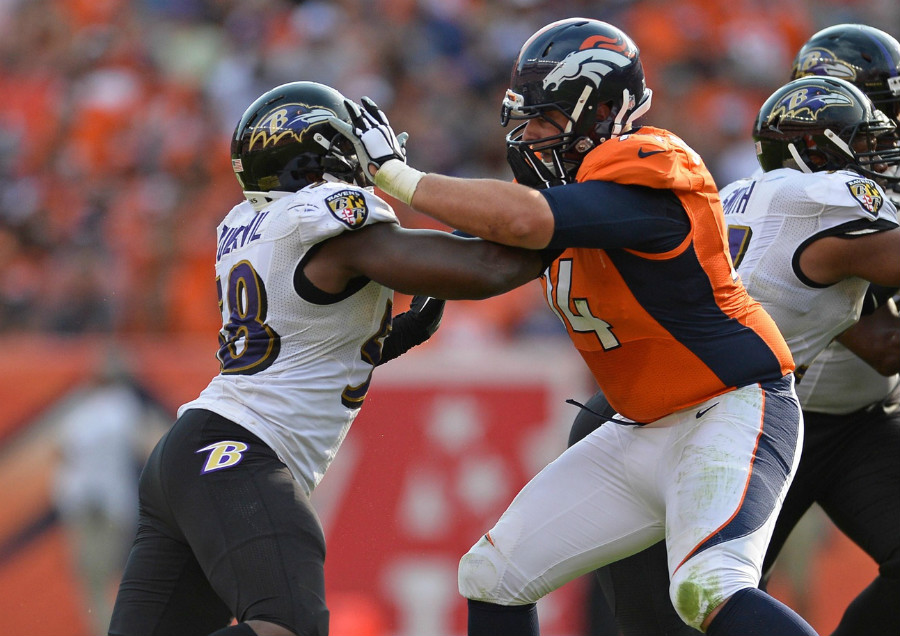 The Denver Broncos began shaping of the 2017 final roster today by trading OT Ty Sambrailo to the Atlanta Falcons, in exchange for a 2018 fifth-round pick, per Adam Schefter.
Denver traded OT Ty Sambrailo traded to Atlanta for a 2018 fifth-round pick, per source.

— Adam Schefter (@AdamSchefter) September 1, 2017
Sambrailo is a third-year player who started 7-of-13 games for the Broncos during the last two seasons after being selected in the second round (59th overall) of the 2015 NFL Draft from Colorado State University.
He opened Denver's first three games at left tackle during his rookie season in 2015 before being placed on injured reserve (shoulder). Sambrailo returned to play 10 games – starting four at right tackle in 2016.
With the acquisition of the fifth-round pick next year, the Broncos now hold nine draft picks in 2018.