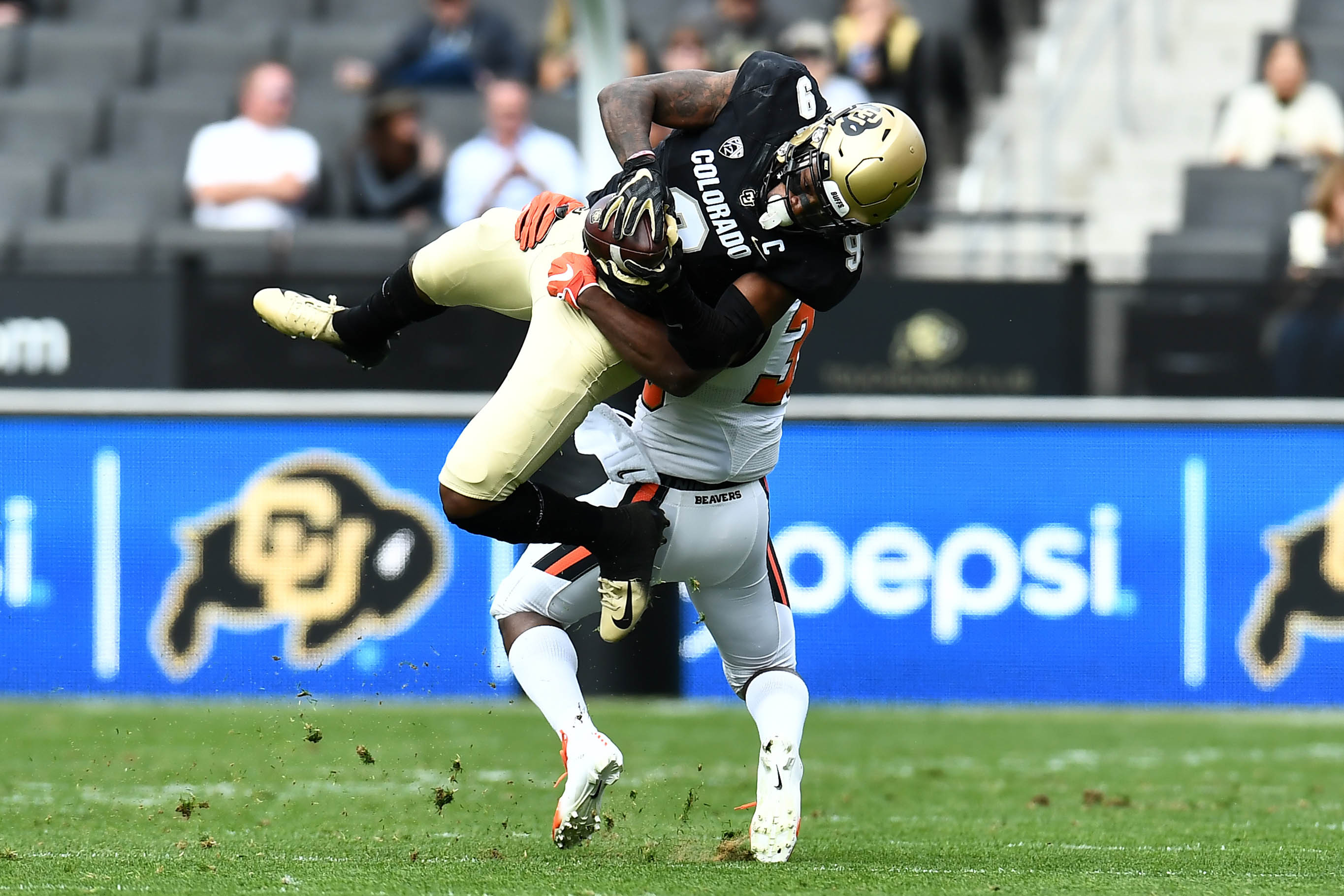 After striking gold with Phillip Lindsay as an undrafted free agent in the 2018 Draft, the Denver Broncos are going back to the local watering hole with the selection of wide receiver Juwann Winfree.
Much like Lindsay, Winfree was viewed by most of the league as an undrafted free agent, making his sixth-round selection, and the Broncos' decision to move up and get him a bit surprising.
In 6th round, pick 187, Broncos drafted Colorado WR Juwann Winfree, who battled high ankle sprain last season. Winfree is 6'2, 210, 4.48 40, great hands. Winfree has same agent, Mike McCartney, as former CU teammate Phillip Lindsay; McCartney says Winfree is this year's Lindsay.

— Adam Schefter (@AdamSchefter) April 27, 2019
Winfree started his college career at the University of Maryland before transferring to Coffeyville Community College on the way to Colorado. During his time at Colorado, unrealized potential was the story of Winfree's career. He always had the ability and football IQ to be a strong, possession receiver with 4.5 speed. But unfortunately, his production never matched the talent, especially after tearing his ACL prior to the 2016 season.
Over the course of his next two seasons with the Buffs, Juwann Winfree hauled in 49 passes for 649 yards and four touchdowns. In his standout game against USC, Winfree caught five passes for 163 yards and touchdowns of 79 and 57 yards, respectively.
Although the Broncos' picked Winfree earlier than he was expected to go, they did get to do more work on him than any other NFL team and hosted him at Dove Valley for their local combine. It's a risky pick that likely came a little early, but has the potential to hit like Phillip Lindsay all over again.