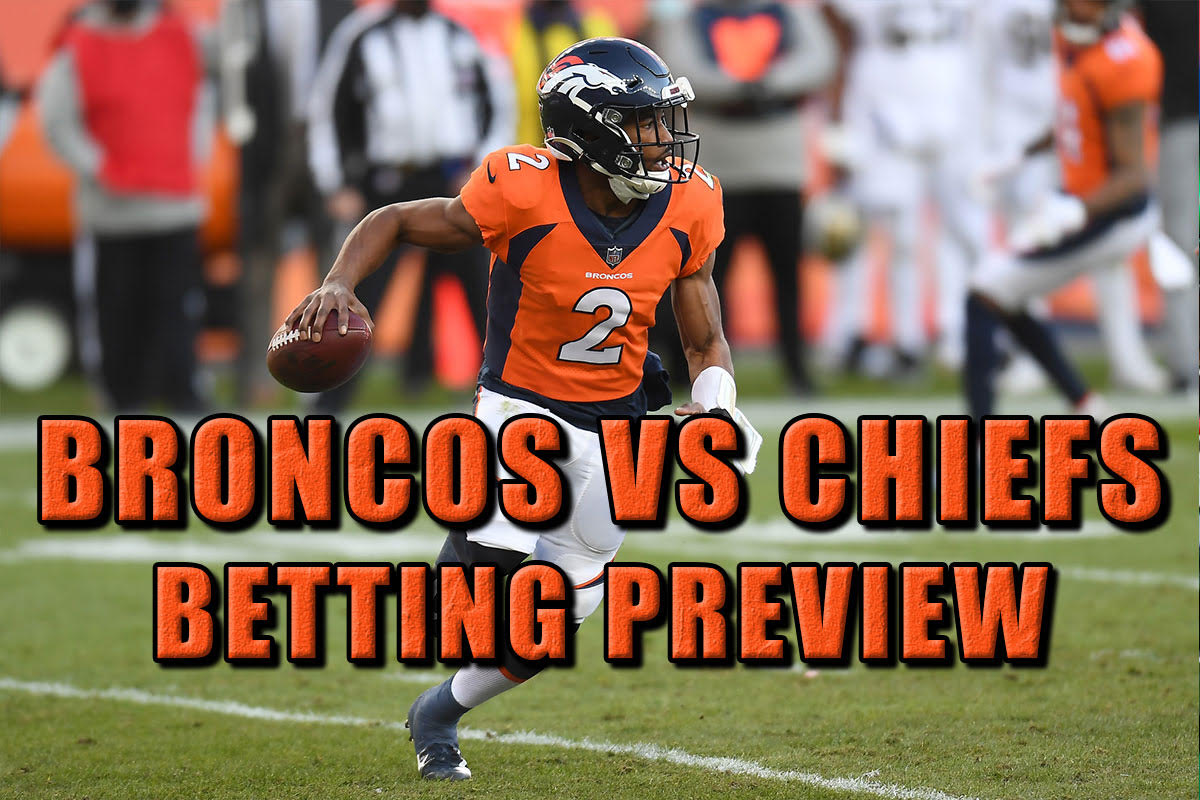 The Broncos have their work cut out for them in Week 13 as they head to Kansas City to face the Chiefs. Let's dive into our Broncos vs. Chiefs betting preview with odds, picks, and predictions.
Broncos vs. Chiefs Week 13 Odds
It should go without saying at this point, but the Broncos are underdogs in this matchup. They have yet to be the favorite in any game this season and it's no surprise that they are massive dogs against the defending Super Bowl Champions.
The Broncos are +14 on the spread and +665 on PointsBet Colorado. The total is set to 51 points.
Here are the current odds on Broncos vs. Chiefs Week 13 at PointsBet Colorado.
| Team | Spread | Moneyline | Total |
| --- | --- | --- | --- |
| Denver Broncos | +14 (-105) | +665 | O 51 (-110) |
| Kansas City Chiefs | -14 (-105) | -1000 | U 51 (-110) |
PointsBet Colorado Has +50 Odds On The Broncos
Broncos fans might look at that +14 spread and think about taking it. Don't. Here's why.
Colorado bettors can grab the Broncos at +50 on PointsBet Sportsbook this weekend.  Get the offer here.
This is a complete no-brainer for anyone located in Colorado. Even though the Chiefs are expected to win, covering 50 points is just not going to happen.
The Chiefs obliterated the Broncos in their last meeting and they still only won by 27 points. Sure, that's a beatdown by NFL standards, but it is only a little more than halfway to covering 50 points. This is free money for Colorado bettors.
If you are located in Colorado and you are planning on betting this game, the place to go is PointsBet Sportsbook.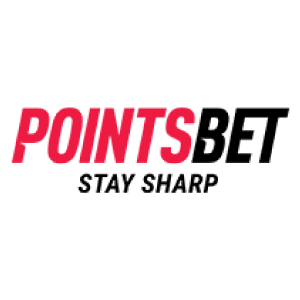 NEW PLAYER BONUS
UP TO $2,000


IN RISK-FREE BETS
BET NOW
Broncos vs. Chiefs Betting Preview
It's impossible to talk about this game without discussing the quarterback rooms. The Broncos are getting their QBs back after last week's COVID-19 debacle, but starting quarterback Drew Lock has been inconsistent all season long.
To make matters worse, Lock will have to duel the best quarterback in the NFL — Patrick Mahomes. The reigning Super Bowl MVP has a strong case for the regular-season MVP this year. It would be his second in just three seasons as a starter.
The good news for the Broncos is that their pass defense is exceptional. They rank seventh in the NFL in pass defense, but Mahomes is the toughest quarterback they will face all year.
The turnover battle could be crucial in this game. Although the Broncos have struggled in this department, it could be their only path to victory against the Chiefs. Let's take a look at some of the betting trends for both of these teams this year.
Broncos vs. Chiefs Betting Trends
Why Backing The Broncos Makes Sense
Pass Defense
The Chiefs can be somewhat predictable on offense, but that does not make them any easier to stop. Mahomes is going to look to his favorite targets — Tyreek Hill and Travis Kelce — a ton. Teams that can slow these two down will have a much better chance at knocking the Chiefs off.
With that said, it's almost impossible to limit both Hill and Kelce. Honing in on one is the more feasible strategy. In their only loss of the season, Hill was limited to just three receptions on six targets. He was able to break free for a 37-yard reception at one point, but that was the extent of his damage through the air.
If Denver can keep either Hill or Kelce in check, they will have a much better chance at covering the 14 points.
Why Backing The Chiefs Makes Sense
Takeaways
Patrick Mahomes simply doesn't turn the ball over. He has 32 total touchdowns on the season against just three turnovers. Mahomes has not turned the ball over multiple times in a game all season long.
Kansas City is third in the NFL in turnover differential (+9) while the Broncos rank dead last (-15). Winning the turnover battle is one of the most common ways we see big underdogs pull off massive upsets. Unfortunately for Broncos backers, they have struggled in this regard all season long.
Road Drew Lock
This is a trend we have mentioned multiple times this year, but it doesn't look like it's going away anytime soon. Drew Lock is doing his best impression of Dr. Jekyl and Mr. Hyde.
The second-year quarterback has a career passer rating of 80.4 at home, but that number drops all the way down to 52.5 on the road. Even though there aren't full crowds in the stands, Lock just can't seem to ever find a rhythm on the road.
For reference, Mahomes has a 117.2 passer rating at home this season. This game could get ugly fast if Lock puts up another stinker.
How To Bet The Total
This game is going to go over the total. The Chiefs are averaging 32 points per game at home this season and although the Broncos have excelled at stopping the pass this year, we expect to see the Chiefs score close to 40 this weekend, if not more.
Kansas City bludgeoned the Broncos for 43 points in the snow in Denver earlier this year. With the weather looking good for tomorrow, we can expect to see a ton of points from Mahomes and company. So long as Lock and the Broncos can score double-digit points tomorrow, we expect the total to go over.
Where Is The Money Going?
Here is what the betting splits look like at DraftKings Sportsbook. So far, the public is going heavy on the Chiefs.
| | | | | | | | | | |
| --- | --- | --- | --- | --- | --- | --- | --- | --- | --- |
| Team | Spread | % Handle | % Bets | Total Points | % Handle | % Bets | Moneyline | % Handle | % Bets |
| DEN Broncos | +13.5 | 6% | 8% | Over 50.5 | 91% | 54% | +650 | 5% | 2% |
| KC Chiefs | -13.5 | 94% | 92% | Under 50.5 | 9% | 46% | -910 | 95% | 98% |
How To Watch Broncos vs. Saints
Date: Sunday, Dec. 6
Time: 6:20 p.m. MT
Location: Arrowhead Stadium (Kansas City, Missouri)
TV: CBS
Announcers: Al Michaels (play-by-play), Cris Collinsworth (game analyst), and Michelle Tafoya (sideline reporter)
Broncos vs. Chiefs Prediction
We expect the Chiefs to roll the Broncos in this one, but double-digit spreads are scary to take. Although the Broncos might not be consistent on offense, we have seen them have breakout games seemingly out of nowhere.
The Broncos are a bit of a wild card, but we know the Chiefs are going to come out and put a ton of points up on the board. For this reason, we love the over in this game.
Broncos vs. Chiefs Pick
Broncos +50 on PointsBet Colorado is the "no-brainer" bet here, but if you aren't located in Colorado, take the over on the total.