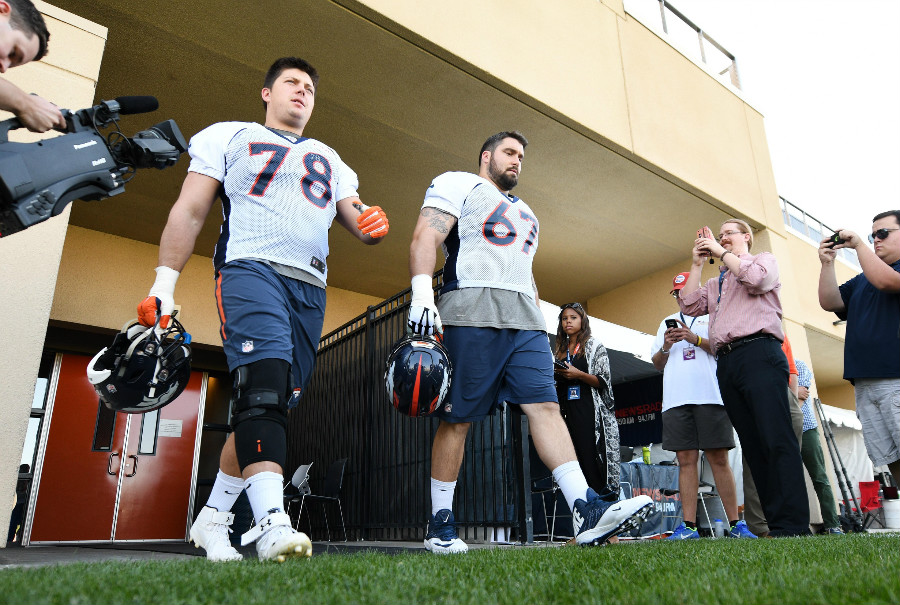 After consistently nursing a concussion that's been prevalent since day four of training camp, Sam Brenner's time with the Denver Broncos has come to an end. He's been replaced by Mathu Gibson.
The Broncos waived Brenner this morning after he was evaluated for the concussion and has been replaced by Gibson, a Wingate University product who had a tryout with the Jets in May.
Brenner was cut by Miami in November before Denver picked him up the following day.