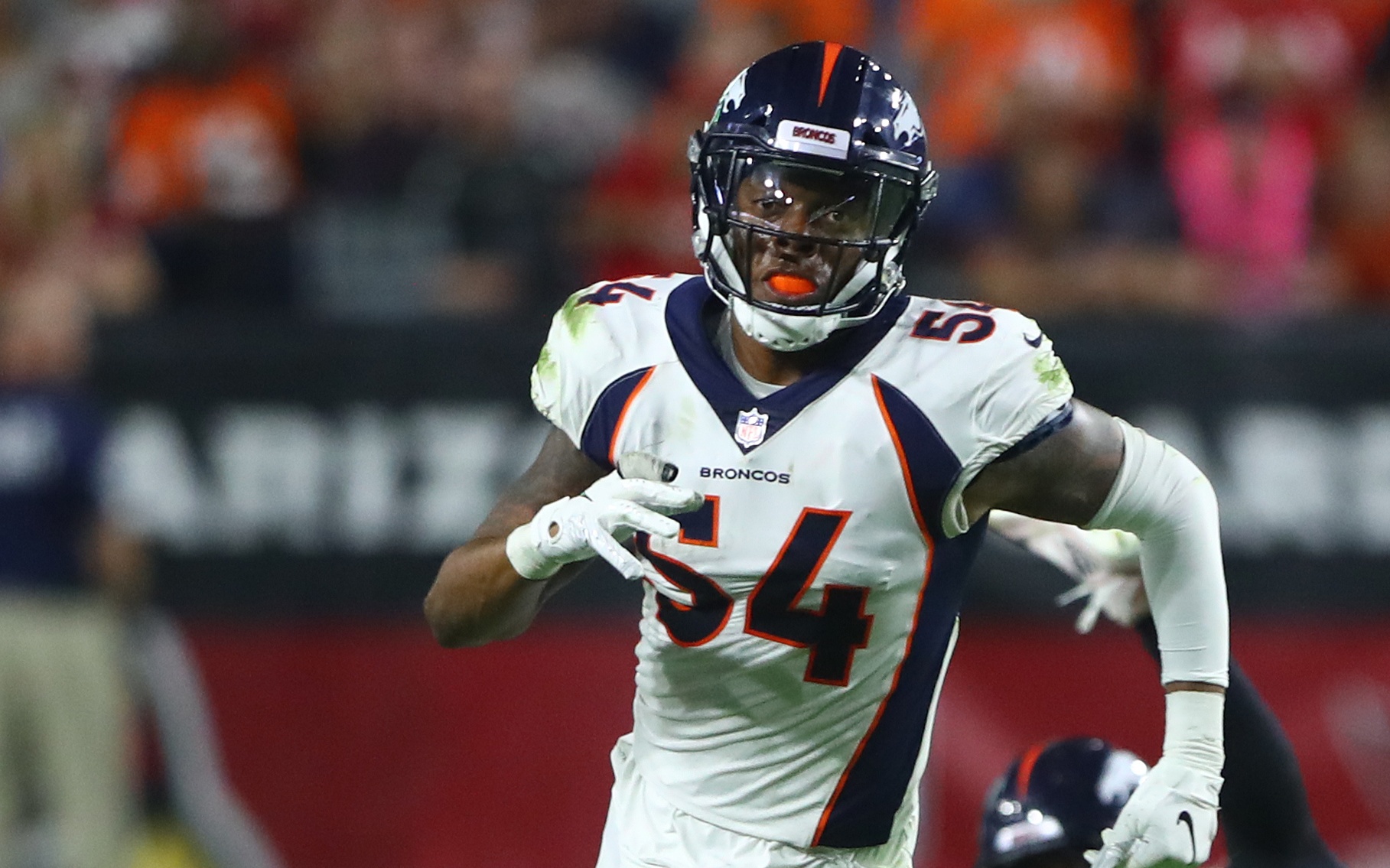 The Denver Broncos and linebacker Brandon Marshall are parting ways.
After hearing that would likely happen way back in December, the news became more official on Friday morning as the team notified Marshall through his agent they will not pick up his option and keep him on the team for a seventh straight season.
Marshall went to twitter soon after and apologized for being injured two of the last three seasons:
Much Love for Broncos country! Still not over yet, but being injured 2 out of the last 3 years after the Super Bowl killed me! But that's life. I'll land on my feet as I always do. ✊🏾

— Brandon Marshall (@BMarshh) February 15, 2019
After being drafted in the fifth round by the Jacksonville Jaguars and playing only five games with them in 2012, Marshall was signed by the Broncos in 2013, seeing action in only one contest that year.
But since 2014, he's been Denver's starting linebacker on the inside, only missing time due to multiple injuries. In that 2014 season, Marshall distinguished himself as an all-around linebacker; he enjoyed 119 total tackles, two sacks, two forced fumbles, 11 tackles for a loss and one interception.
In the Broncos' Super Bowl 50 winning season, Marshall was a key figure in the middle of that dominating Denver defense. He again hit the century mark in tackles (101), with 1.5 sacks, an interception and he was a force to be reckoned with in the passing game, too, defending 13 passes in 2014-15.
But since the Super Bowl 50 victory, Marshall's been plagued with two different injuries, starting 34 of 48 games over that stretch of time. In 2016, it was a lingering hamstring pull and last year his knee kept him from five games.
While he's been an all-around beast of a linebacker for the Broncos, his lack of all-out speed likely helped lead to this decision. Vic Fangio's vaunted defense of 2018 — No. 1 in six statistical categories — was built around speedy, athletic linebackers Roquan Smith and all-around man Danny Trevathan. While Marshall was solid at covering tight ends, Trevathan took it to another level when he was with the Broncos from 2012-15, playing alongside Marshall.
Another reason the Broncos won't pick up that option? Last season, Marshall earned $5 million which would increase to $7 million for 2019 and then $7.5 million in 2020 thanks to a whole heap of bonuses.
Of course, while he's been a stud on the field when he's been healthy, Marshall brought attention to himself and social injustices by kneeling during the National Anthem. He played his college ball at the University of Nevada, being teammates with the divisive Colin Kaepernick, and knelt alongside "Kaep" which turned some fans against Marshall.
But Marshall didn't just kneel for kneeling's sake. He also met with the Denver Police Department to discuss ways they can arrest people of color in safer ways, without using excessive force. And Marshall did so many other great things off the field, too; he launched FEEL (Feed & Educate to Empower Leaders) and was the 2015 Broncos Community Ambassador Award winner among other accolades.
Marshall was a model teammate, a model football player and seeing his time in Denver come to an unceremonious end is bittersweet.
For the linebacker, some other team will come calling and he'll be back to making many plays in 2019. And for Denver, excitement around that new-look defense and who will be running the middle of the field — along with coordinating the calls from the sideline — is building.