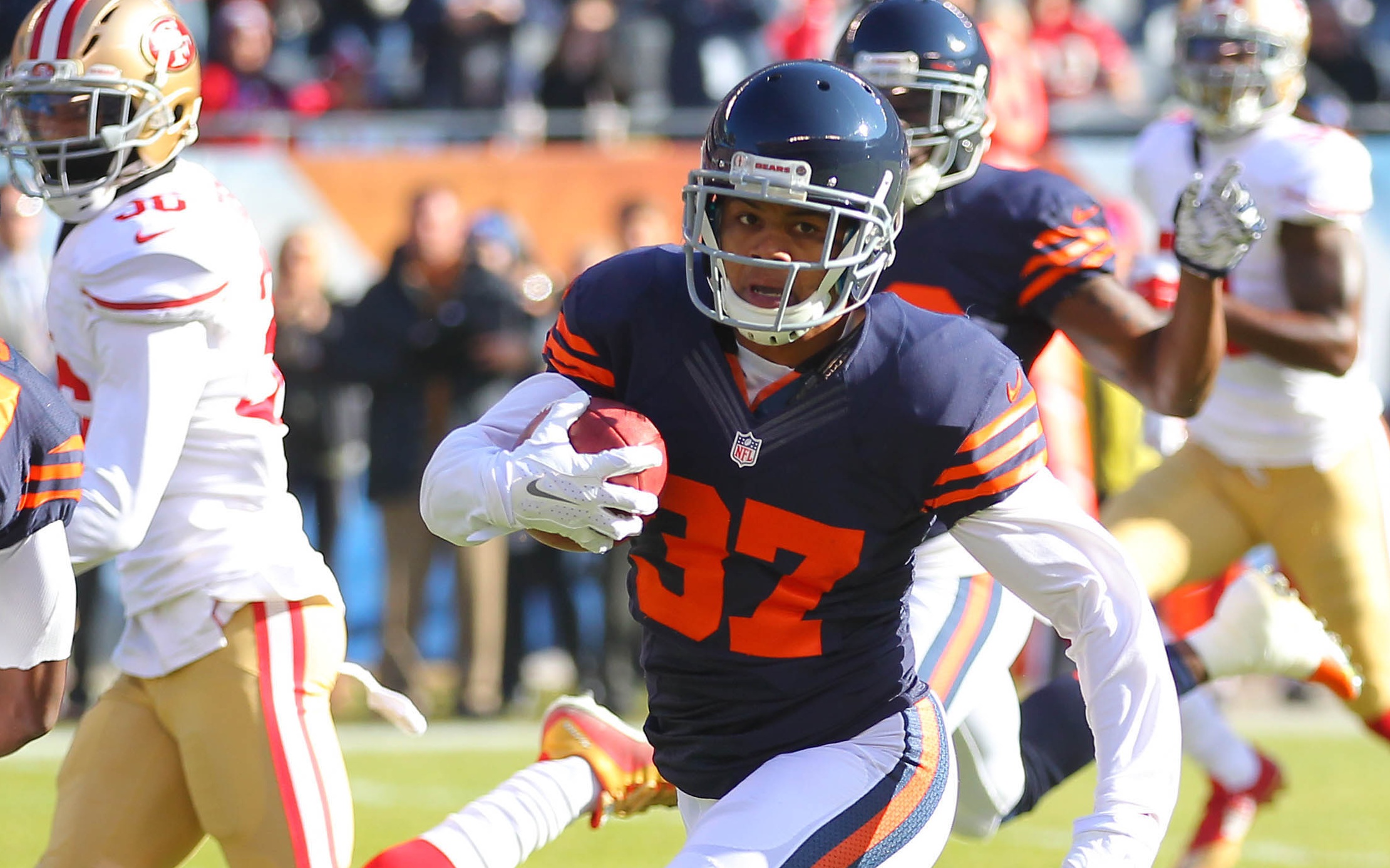 Coming off of a career year with the Chicago Bears, cornerback Bryce Callahan had options on the open market.
After evolving into one of the league's premier slot cornerbacks, Callahan was a coveted free agent in 2019.  Callahan elected to stay with the man that helped him transform in an elite defensive back, though, – following Vic Fangio from the Windy City to the Mile High City.
Now with the #Broncos – former Bears CB Bryce Callahan allowed the league's fewest yards per snap in slot coverage a season ago in Chicago! #BroncosCountry pic.twitter.com/3tg3NNl6Ju

— PFF DEN Broncos (@PFF_Broncos) May 13, 2019
"I've been in his system for four years," Callahan told reporters on Tuesday. "I felt comfortable with it. I felt like I could come here and not start over. I could just get here and start rolling."
Having spent his entire professional career with Fangio, Callahan has gotten to know the 60-year-old NFL veteran pretty well. According to Callahan, what makes Fangio such a great coach is his ability to keep a level head.
"He's never too high, never too lows," Callahan said. "He's a straightforward guy. He puts you in a position to make plays."
As good of a coach as Fangio is, though, according to Callahan – the key to succeeding in this defensive system is diving into the playbook. As Callahan explained, having a firm understanding of your own role as well as your teammates' roles is paramount.
"It makes it a lot easier when you understand other people's positions and you can play off them," Callahan said. "You know how to play your position better."
That knowledge of the playbook and various roles within the defense is also paying off from a versatility standpoint. Callahan has been taking more snaps on the outside throughout OTAs and will likely move around the field more with the Broncos than he previously did in Chicago.
As Callahan sees it, his expertise in Fangio's schemes can only serve to benefit himself and his teammates. "I can kind of help some guys out and make it easier for them," Callahan said.
One of Callahan's new teammates, Chris Harris Jr. – has yet to appear at Dove Valley. But the newest member of Denver's secondary was wise not to speculate on the situation.