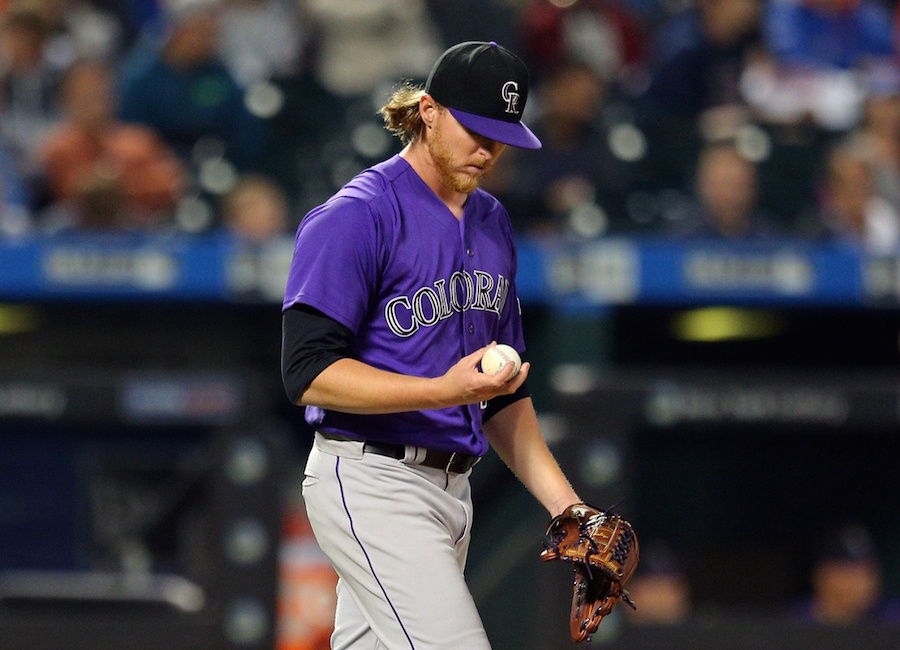 Rockies right-hander Jon Gray suffered his first loss of 2017, allowing eight runs on nine hits and three walks over two-plus innings in a 14-2 loss to the Mets in New York. According to Rockies manager Bud Black, Gray's biggest problem was poor location.
"You look at some of the balls [that were] hit hard, it was location. You know, [Jose] Reyes hit a double; [T.J.] Rivera hit a double; [Michael] Conforto hit a single – hard hit," Black said.
Gray really struggled with his command of breaking pitches, forcing him to rely more on his fastball, which the Mets attacked in the third inning. Gray faced six batters in the third, allowing four hits and a pair of walks without retiring a hitter.
"They had a couple soft hits that were fairly located pitches, that were decent pitches," Black said. "[A] couple 0-2 pitches that were probably not quite where Jon wanted and they found some outfield grass with some bloopers. But they also hit the ball hard and there was a couple walks in there.
"Jon really couldn't string any at-bats together, any pitches together that could get him out of trouble," Black said.
Gray wasn't the only Rockies pitcher who struggled in the first game back from the All-Star break. Of the five arms Black was forced to use in the game, four allowed at least one earned run – three allowed at least two.