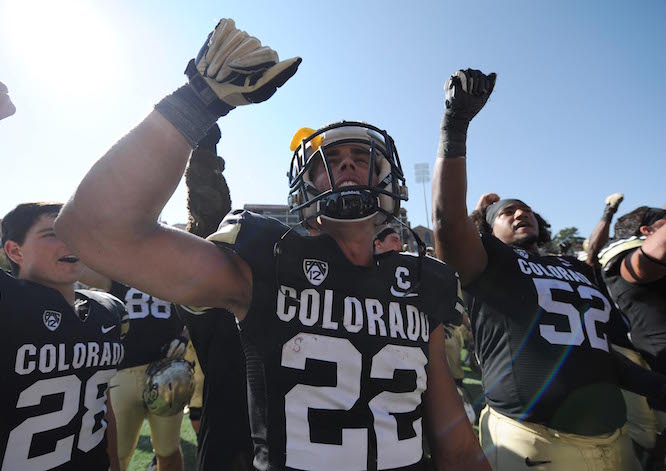 On Saturday night, a big game returns to Folsom Field for the first time in recent memory, as the 3-1 Buffs host Oregon in a nationally televised tilt slated for an 8:00 p.m. kickoff. The showdown is being dubbed the "Silver and Black Attack" by the Colorado athletic department, as they try to drum up interest and support for a game that could be huge for jumpstarting a program that is trying to return to prominence.
To tie into that theme, the Buffaloes announced their uniform combination on Monday via Twitter:
As part of the #SilverAndBlackAttack we are going to join in with this week's uniform choice. #GoBuffs #BeatTheDucks pic.twitter.com/Hl73LS6m7t

— Colorado Football (@RunRalphieRun) September 28, 2015
Black helmet. Black pants. Silver jersey. It's a sharp combo, one that will have the Buffs looking good for their big test on Saturday night.
Now, CU simply needs to take the "look good, play good" concept and make it a reality.