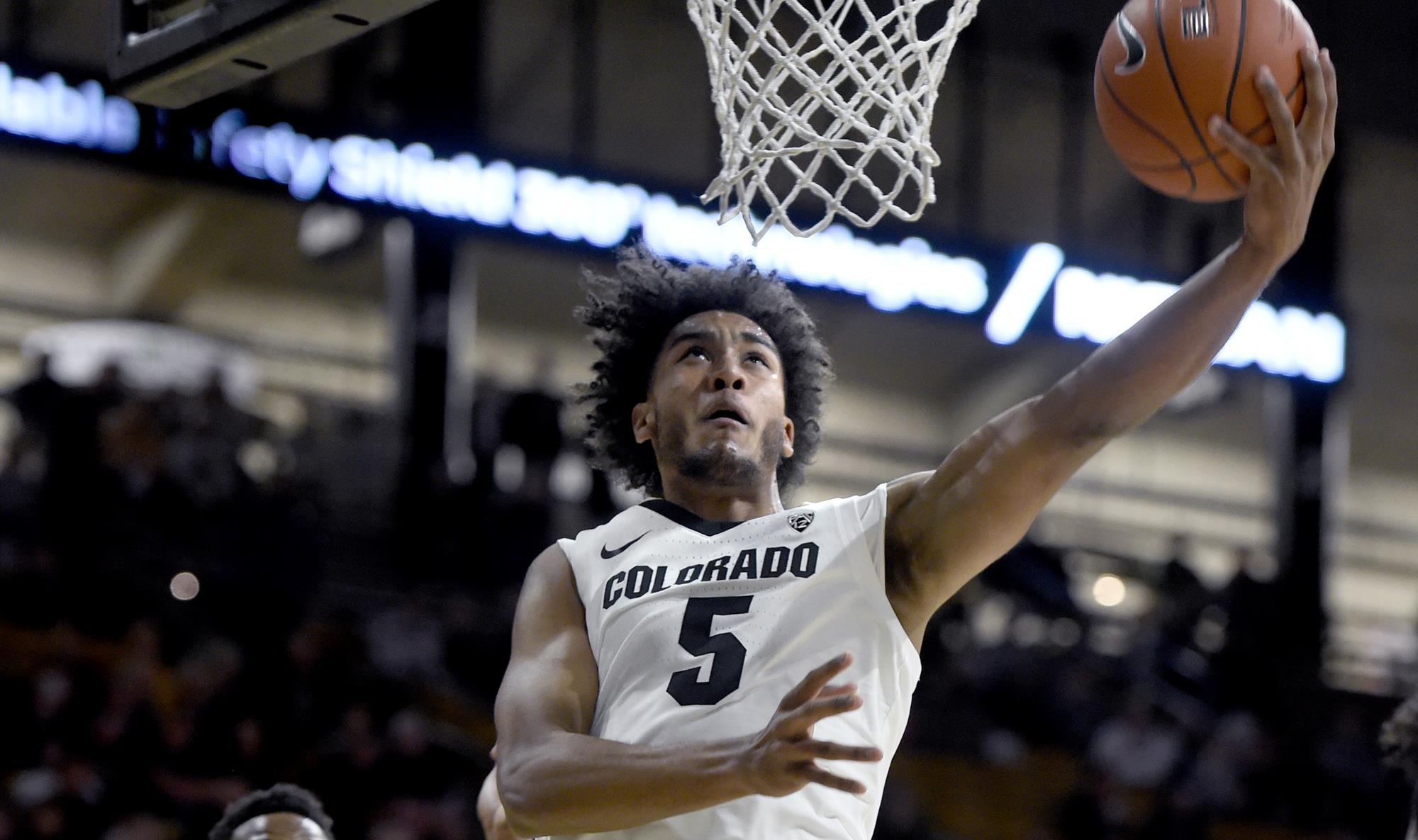 Story by Neill Woelk, CuBuffs.com
Colorado started fast and finished strong Thursday night in its Pac-12 opener, but a difficult stretch in the middle of game proved too much to overcome, as CU dropped a 64-56 decision to Arizona at the McKale Center.
The loss, CU's third in the last four games, dropped the Buffs to 9-4 overall (0-1 in Pac-12) while Arizona improved to 10-4, 1-0. The loss was CU's seventh in as many tries at McKale since the Buffs joined the Pac-12 in 2011-12. Since the beginning of the 2013 season, Arizona is 90-4 on its home floor.
After trailing by as much as 17 in the second half, the Buffs cut the margin to seven, 57-50, with 2:42 still left to play on a D'Shawn Schwartz 3-pointer.
But that was as close as the Buffs could come. Arizona build the lead back to double digits, then held the Buffs off in the final minute.
Sophomore McKinley Wright IV led CU with 17 points and Lucas Siewert added 11, but they were the only Buffs in double figures as Colorado shot just 19-for-53 from the field (35.8 percent). Schwartz had eight points and eight rebounds for CU and Tyler Beyhad 11 rebounds and four points.
Brandon Williams led Arizona with 14 points as the Wildcats shot 25-for-58 (43.1 percent) and Brandon Randolph added 11.
CU was once again plagued by turnovers, committing 17 — including six by Wright — which led to 14 Arizona points. The Wildcats also dominated the game inside, outscoring Colorado 38-18 in the paint.
"We have some offensive woes right now," CU head coach Tad Boyle said. "When you combine 35 percent shooting with 17 turnovers, you put a lot of pressure on your defense. I thought our defense was great in the second half, it really was. But our offensive efficiency is just not very good right now. I've got to do a better job as a coach to get these guys to understand that it's about the execution. When you get good shots you have to be able to stick them in the basket. I don't care if you're in the paint, I don't care if you're wide open from three. You have to be able to capitalize."