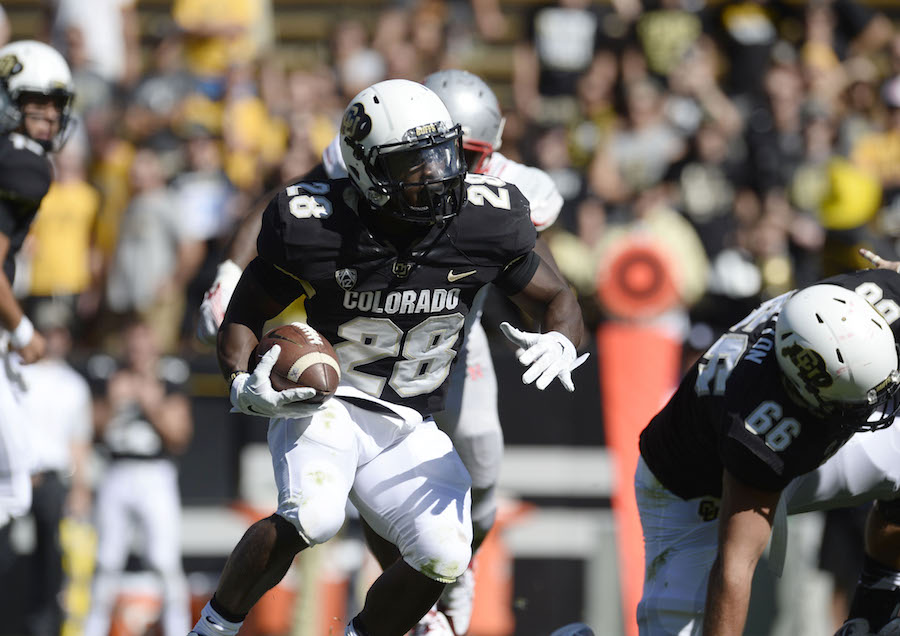 The Utah Utes made a major statement in the Pac-12 over the weekend by running wild on the Oregon Ducks in Eugene to the tune of a 62-20 blowout. The win had CU fans licking their chops, as the Buffs will get a devastated Ducks team in Boulder on Saturday in a nationally televised game.
Coming off a 48-0 win of their own against the Nicholls Colonels, Buffs Nation seems primed for CU to make a statement and show they're well on their way to being back to playing competitive football in one of the toughest conferences in the country.
But Josh Pennock isn't so optimistic about the Buffs chances. He joined Joe Rico and Alex Ramirez on The Final Word (Sundays 10a-12p, Mile High Sports AM 1340) to offer a warning to CU fans getting too excited about this weekend's primetime matchup. Despite the big win by the Utes, Pennock believes CU probably has little chance against the Ducks.
"I'm not sure CU has the same big bodies up front," he says, "and the same strength up front on the defense to put the pressure on whoever plays quarterback for the Ducks – because they have two really good ones."
Pennock does see, however, some similarities between Utah quarterback Travis Wilson and Buffs quarterback Sefo Liufau in their style of play and athletic ability. But Liufau must cut down on costly turnovers, as Wilson has learned to do, if Colorado hopes to have any chance against Oregon.
He cautions Buffs fans to remember that the team they beat in Nicholls State has not won a Division I football game in nearly two years.
Listen to the full analysis, plus some Broncos talk, in the podcast below.
Listen to The Final Word with Joe Rico and Alex Ramirez every Sunday from 10a-12p on Mile High Sports AM 1340 or stream live any time for the best local coverage of what's new and what's next in Colorado sports.