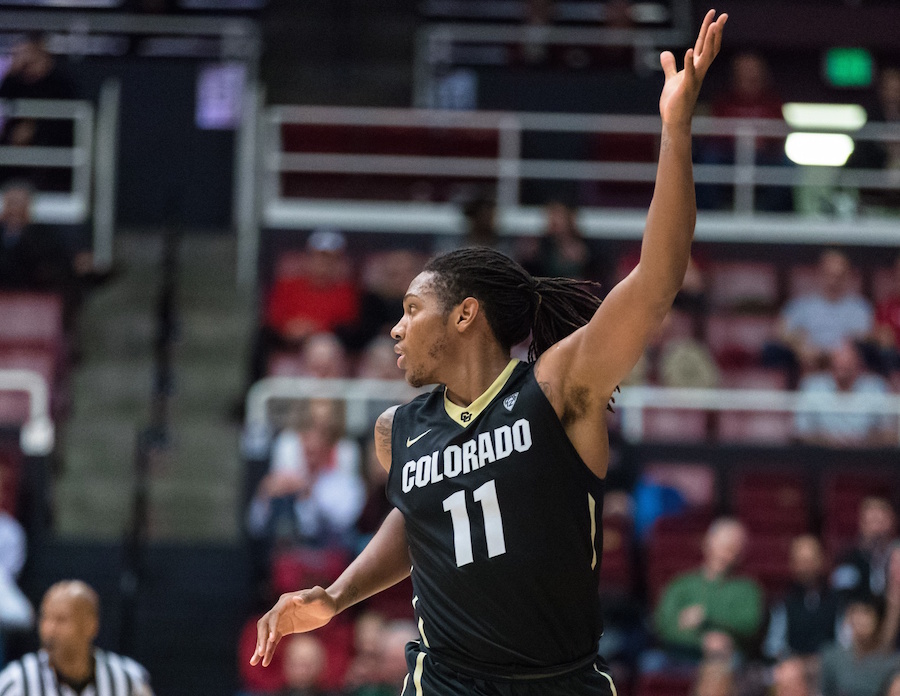 After Colorado basketball notched its first two wins in Pac-12 play last week, the Buffaloes continue to savor the taste of victory as they downed Stanford in Palo Alto on Thursday night, 81-74.
Despite an effort to give away the game, finishing with 23 turnovers, Colorado's (13-10, 3-7) offense proved to be its saving grace throughout the night as they shot 53 percent from the floor compared to the Cardinal's 45.
Seniors Xavier Johnson and Derrick White led the way with 19 points apiece. White shined on all areas of the floor with eight rebounds, eight assists, four blocks and two steals on top of his team-high score.
Freshman Bryce Peters also made the most of his time on the court, contributing 13 points in 14 minutes.
The Buffs gained the advantage early and, after juggling a few lead changes with the Cardinal (11-11,3-7) in the opening minutes, they quickly took over and wouldn't relinquish that lead.
Although the Buffs committed 12 turnovers throughout the half, the Cardinal still couldn't gain any traction. As the half progressed, Colorado kept hitting on offense and managed to go up by as much as 12 points before finishing the half at 41-31.
In the second half, the Cardinal came out determined – at least for a little while. Midway through the last 20 minutes of play, the Cardinal cut Colorado's lead down to just four points, 53-49. But that effort didn't last.
Soon after, the Buffaloes nailed bucket after bucket as they obliterated Stanford's dream of making a comeback on their home court, and eventually led by as much as 15.
By the end, the Buffs sealed their first road victory of conference play, 81-74. They head next to Cal – who earlier on Thursday took down Utah in double- overtime – on Sunday, Feb. 5 at 2:30 p.m. The game will be broadcast on ESPNU.