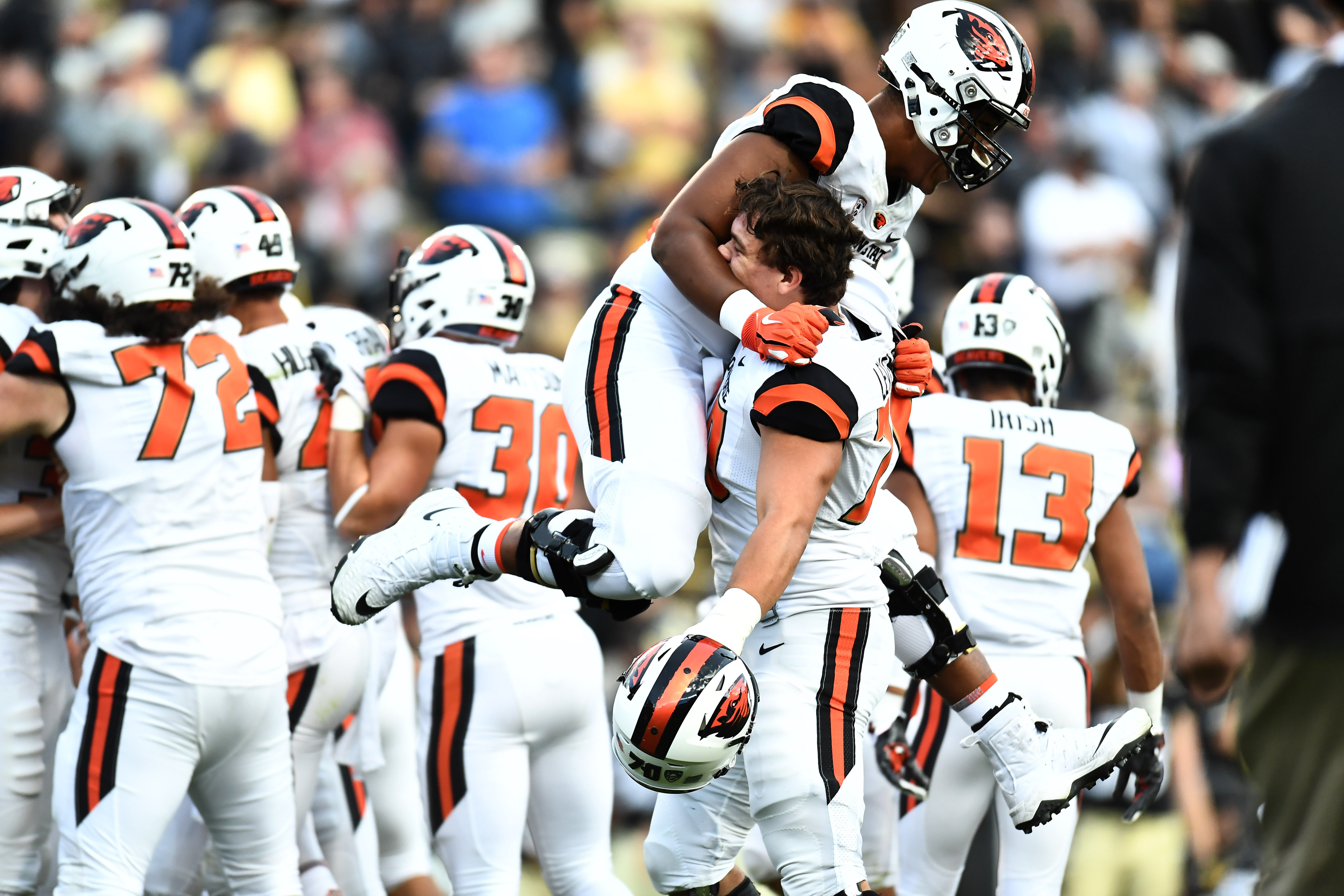 After losing to Oregon State at home Saturday, Colorado football (5-3, 2-3) will have to wait at least one more week to become bowl eligible. The 41-34 loss to the Beavers in overtime, increases CU's losing streak in conference play to three games.
Colorado got off to a fast start Saturday afternoon and led by as much as 28 in the game. The Buffaloes took a 24-3 lead into halftime and on the first play of the second half, running back Travon McMillian rushed for a 75-yard touchdown to increase the home lead to four scores (31-3).
With 8:17 remaining in the third quarter, Oregon State converted on fourth down to score its first touchdown of the game. From that point on, the Beavers scored 25 consecutive points to cut the lead to three (31-28).
Colorado did increase its lead to six points with a field goal in the fourth quarter. With less than two minutes remaining in the fourth quarter, OSU quarterback Jake Lutton was able to lead the Beavers on a nine play, 75-yard drive to tie the game at 34 apiece though.
After the Buffaloes blocked the extra point attempt to keep the game tied, Jack Colletto secured the road victory for Oregon State in overtime with a 1-yard sneak into the end zone.
In the loss, Steven Montez completed 24-of-39 pass attempts for 319 yards and two touchdowns. His leading wide receiver was K.D. Nixon, who finished 13 receptions for 198 yards and two touchdowns.
Following Saturday's home loss, CU will look to rebound at Arizona (3-5, 2-3) on Friday, Nov. 2.