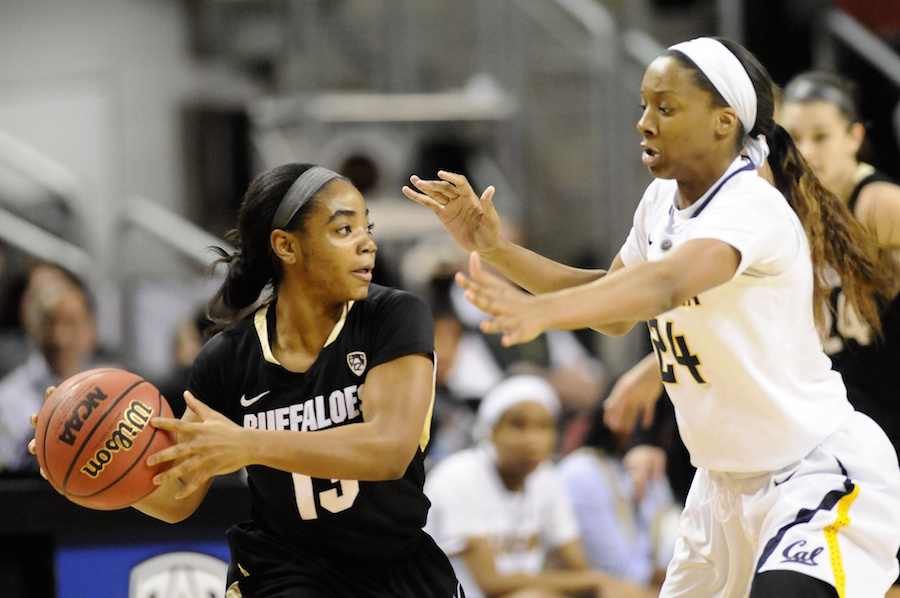 Colorado's women's basketball team slipped five spots to No. 20 in Monday's AP top-25 poll, but nonetheless was part of history with the ranking. The Buffs are one of seven Pac-12 teams ranked in this week's AP top 25, the first time the Pac-12 has ever had seven teams ranked in the AP poll at one time. This week's ranked teams include No. 9 Washington, No. 10 UCLA, No. 13 Stanford, No. 18 Arizona State, No. 20 CU, No. 21 California and No. 22 Oregon State. Oregon, Southern California and Utah are also receiving votes.
The Buffs suffered their first setback of the season on Wednesday, falling 82-75 to Wyoming at the Coors Events Center. The loss snapped a 10-game winning streak in head coach JR Payne's first season. Payne's 10 wins to begin her career are the second most behind Sox Walseth's 12 wins to open his 1980 season at CU.
Colorado is coming off a 7-23 season, making Payne's team's ranking even more impressive.
Colorado (10-1) will open Pac-12 play on Friday at Southern California at 7 p.m. MT in Los Angeles and will play at UCLA on Sunday.