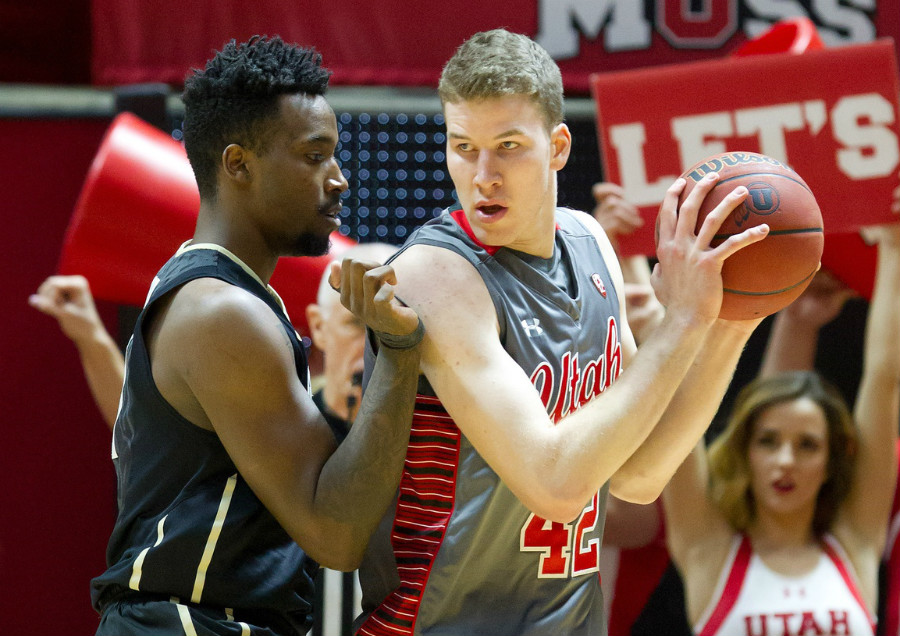 Basketball has allowed Wesley Gordon to do the thing he loves most on a daily basis, and now it's allowing him to travel around the world, too.
In May, it was announced that Gordon would be joining the Pac-12 All-Star Men's Basketball Team in Melbourne, Australia, where he, along with 12 other athletes, would take part in several cultural experiences and exhibition games against the Australia Men's National Team this July.
The team will meet in Los Angeles on July 5 for a three-day training camp before embarking on their journey, which will last from July 9-14. They will partake in two exhibition games against the "Australian Boomers," as they prepare for the Rio 2016 Olympic Games, as well as one additional game against a semi-pro team in the South East Australia Basketball League (SEABL).
The Boomers will be using the games as a final tryout to decide their official Olympic roster. There are notable players on the squad, including Andrew Bogut of the Golden State Warriors, Matthew Dellavedova of the Cleveland Cavaliers, Patty Mills of San Antonio Spurs and Dante Exum of Utah Jazz, so this appears to be a great way to showcase just how good he is against NBA talent.
Gordon was a 2016 honorable mention for the Pac-12 All-Defensive Team and is coming off of a career high in points, rebounds, assists and blocks, as he averaged 7.2 points, 7.6 rebounds, 1.3 assist and 2.0 blocks a game.
The University of Colorado's big man is one of the most important pieces returning to the Buffs next year and this experience should only aid him as he prepares for his senior season.
Not only is it a great experience to be a part of an All-Star team, but he will be given the chance to compete alongside and against some of the best players in the world in front of international scouts. And he knows how big an opportunity it is.
"I get to compare myself basically to the pros," Gordon said, via BuffZone.com. "It will be a good test for me for sure. At this point, every opportunity I get is an opportunity to show what I have. I'm going to make the most of it."
The opportunity to play in front of international scouts could be similar to a showcase as an alternative, just in case the NBA doesn't work out.
2016 PAC-12 ALL-STAR MEN'S BASKETBALL ROSTER
NAME SCHOOL POS. HT. WT. YR. HOMETOWN
Kadeem Allen ARIZONA G 6-3 200 Sr. Wilmington, N.C.
Chance Comanche ARIZONA C 6-11 205 So. Beverly Hills, Calif.
Tra Holder ARIZONA STATE G 6-1 180 Jr. Los Angeles, Calif.
Stephen Domingo* CALIFORNIA G 6-7 217 R-Sr. San Francisco, Calif.
Wesley Gordon** COLORADO F 6-9 220 R-Sr. Colorado Springs, Colo.
Drew Eubanks OREGON STATE F 6-10 240 So. Troutdale, Ore.
Stephen Thompson Jr. OREGON STATE G 6-4 170 So. Los Angeles, Calif.
Dorian Pickens*** STANFORD G/F 6-5 215 Jr. Phoenix, Ariz.
Jordan McLaughlin**** USC G 6-1 170 Jr. Etiwanda, Calif.
Lorenzo Bonam UTAH G 6-4 189 Jr. Inkster, Mich.
Matisse Thybulle WASHINGTON F 6-5 195 So. Issaquah, Wash.
Josh Hawkinson***** WASHINGTON STATE F 6-10 232 Sr. Shoreline, Wash.