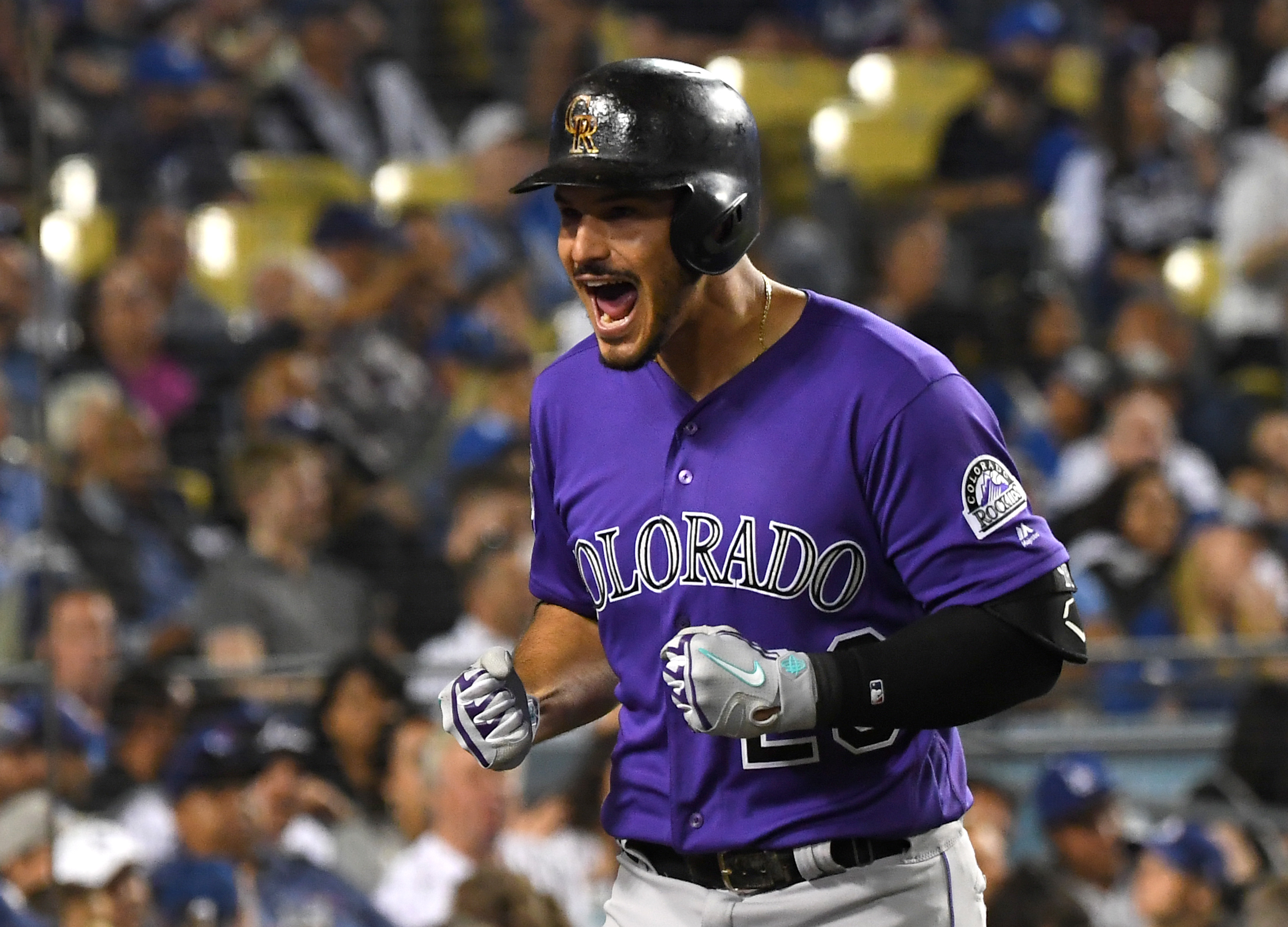 So what. The Rockies were Sweepless in Seattle. But they did swipe two-of-three.
They did sweep the Giants. And they did swipe two-of-three from the Dodgers.
All told, the Rockies – who were practically written off for dead about two weeks ago – have won eight of their last 10. There's not a hole in a lineup that features three All-Stars (Nolan Arenado, who will start at third base, center fielder Charlie Blackmon and shortstop Trevor Story). Heck, since June, even the oft-criticized Ian Desmond is hitting .247 with eight home runs (sounds like a first baseman, doesn't it?).
The starting pitching suddenly looks like the salty staff of a year ago; before Sunday's loss in Seattle, the Rockies starting pitchers posted a 1.10 ERA. During that eight-game stretch, the starters totalled 51 innings pitched and gave up only seven runs. And the bullpen has pulled its weight of late, too. Wade Davis has picked up four saves in his last four chances, and was flawless Saturday night while protecting the Rockies' 5-1 lead in the ninth.
Doesn't this sound a lot like the team we all thought the Rockies had back in March?
Good hitting, a respectable one-through-five pitching staff, and a bolstered bullpen with a should-be dominant closer.
That's exactly what we thought then – and that's exactly what the Rockies have been of late.
The Rox currently sit in third place in the NL West, but the race is far from over. Arizona possesses a four-game lead over Colorado, but the make-or-break point of the season could be on the horizon, though, as Arizona will play Colorado in six of its next nine games. If anything, the impending stretch could keep things interesting.
Why not buy?
In the Rockies' 26-year existence, the playoffs aren't exactly the norm. Four times. That's it. That's all Rockies fans can boast for the past quarter century.
This team, despite its ups-and-downs this season, is what we thought they were (*Dennis Green voice): Pretty damn good. Playoff good. Why not embrace that?
If the Rockies don't go too nuts in terms of acquisitions prior to the July 31 trade deadline, that's okay. We can hope they try to improve, because well, they're a team capable of making the playoffs. They're also not a team that looks like a world champion. They're not the 2017 Dodgers, so it's key for GM Jeff Bridich not to veer too far off the course in search of a championship. Bridich has built an excellent farm system and it should remain intact; only a once in a lifetime trade opportunity (like Jacob deGrom, who appears to be staying with the Mets, or possibly Jose Abreu) should merit consideration of moving someone like farm system star shortstop Brendan Rodgers (and even that's debatable without a long-term plan in place for the new acquisition).
There are other names – not blockbuster names – that could suffice without having to undo some of Bridich's handwork on the farm: Maybe add a lefty like J.A. Happ. At first base, the urgency of late May has subsided greatly; Desmond is playing as well or better than plenty of the first basemen whose names are tied to the deadline. Adding someone like Abreu would be nice, no doubt, but bringing in another option could be handled more cautiously.
Being buyers as August looms not only means the Rockies are betting on themselves, it's a move that may or may not be meaningful to Nolan Arenado, who openly expressed his frustration with losing prior to the Rockies most recent hot streak. If there's a shot in hell at signing Arenado, it will be because he believes the organization both can win, and is willing to gamble on winning. Signing Arenado to a monster contract may not be in the cards, but if Bridich wants to at least keep that a possibility, going all in this summer wouldn't be the worst move, even it results in missing the playoffs. Does Arenado care if Brendan Rodgers is a Rockie in 2020? Perhaps, but probably not; Trevor Story is playing better than the NL's All-Star starting shortstop Brandon Crawford (and it's not really even close).
Baseball is a fickle game. And the Rockies are a fickle team. As followers of the local nine, all we can ask – generally – is for meaningful baseball in August.
Thus, buy, Mortimer. Buy.