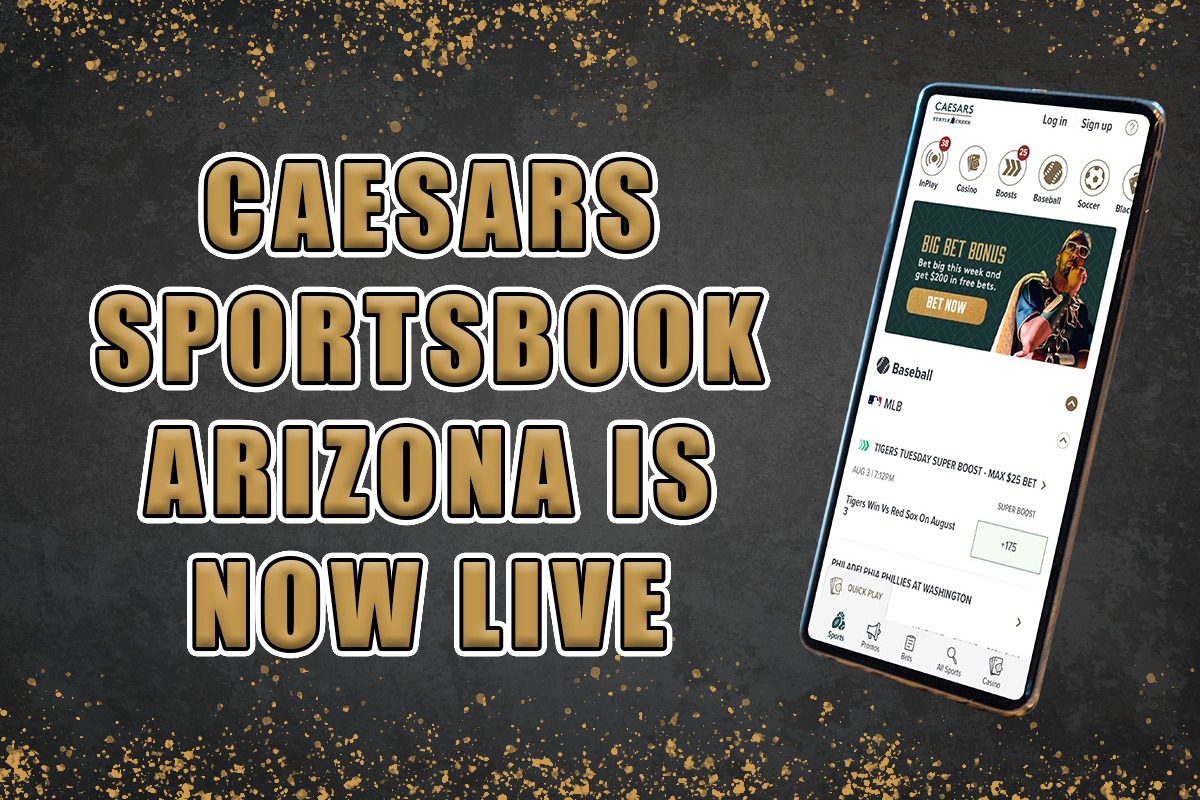 Here we go Arizona sports fans. Sports betting is officially live in the state and Caesars Sportsbook Arizona is leading the charge into football season with a massive new-user promo.
Caesars Sportsbook Arizona is offering all new users a $5,000 risk-free first bet. This is the top risk-free bet on the market and it's a big reason why Caesars Sportsbook Arizona is going to be making some noise this football season.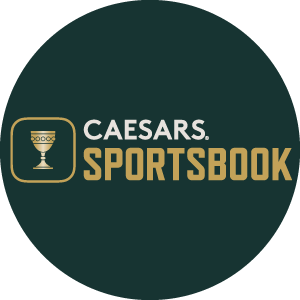 Caesars Sportsbook
CAESARS SPORTSBOOK ARIZONA
GET THE APP
Are you ready for some football? The college football season is already underway and the NFL begins with the Buccaneers and Cowboys tonight. In other words, Arizona chose the perfect time to launch sports betting.
Cash in on the Week 1 games by using Caesars Sportsbook Arizona's massive $5,000 risk-free first bet. It's the largest risk-free bet on the market and no other sportsbook even comes close.
Click here to register an account with Caesars Sportsbook Arizona and claim your $5,000 risk-free first bet.
Caesars Sportsbook Arizona's $5,000 Risk-Free First Bet
If you are looking for the most bang for your buck, look no further than Caesars Sportsbook Arizona. Most sportsbooks end up offering risk-free bets in the neighborhood of $500 to $1,000.
Yeah, Caesars Sportsbook Arizona makes those risk-free bets look small by comparison. For what it's worth, new users don't need to wager $5,000 on their very first bet. They simply have the option to wager any amount up to $5,000 risk-free.
Any bet that loses will be refunded in site credit up to that $5,000-mark. There is a one-time playthrough requirement for site credit before users can withdraw that money as cash.
This promo puts the power in the hands of the user.
How to Claim This Caesars Sportsbook Arizona Promo
First things first, new users will need to begin the registration process on Caesars Sportsbook Arizona by clicking here. Once you input some basic information to create an account, the next step is depositing funds to play with.
PayPal, bank transfers, credit cards, and debit cards are all popular forms of depositing funds. We recommend depositing the amount that you plan to place on your risk-free first bet.
Lastly, find the game that you want and place your wager. This risk-free first bet is applicable to any market on Caesars Sportsbook Arizona.
NFL Week 1 is Here
It's no coincidence that Arizona is launching sports betting on the same day that the 2021 NFL season begins. Football is the most popular sport to bet on in America and Arizona is going to cash in on this big moment.
Arizona bettors can get it started when the Buccaneers and Cowboys kick things off tonight. Or, if you don't love that game, there is a full slate of NFL action on Sunday.
The Cardinals are slight underdogs on the road against the Titans on Sunday. Tennessee is laying three points to Kyler Murray and the rest of the Cardinals.
It's the best time of the year for football fans and thankfully, Arizona sports betting is officially live.
Click here to register an account with Caesars Sportsbook Arizona and claim your $5,000 risk-free first bet.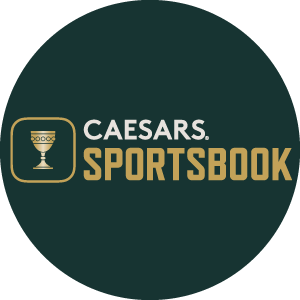 Caesars Sportsbook
CAESARS SPORTSBOOK ARIZONA
GET THE APP