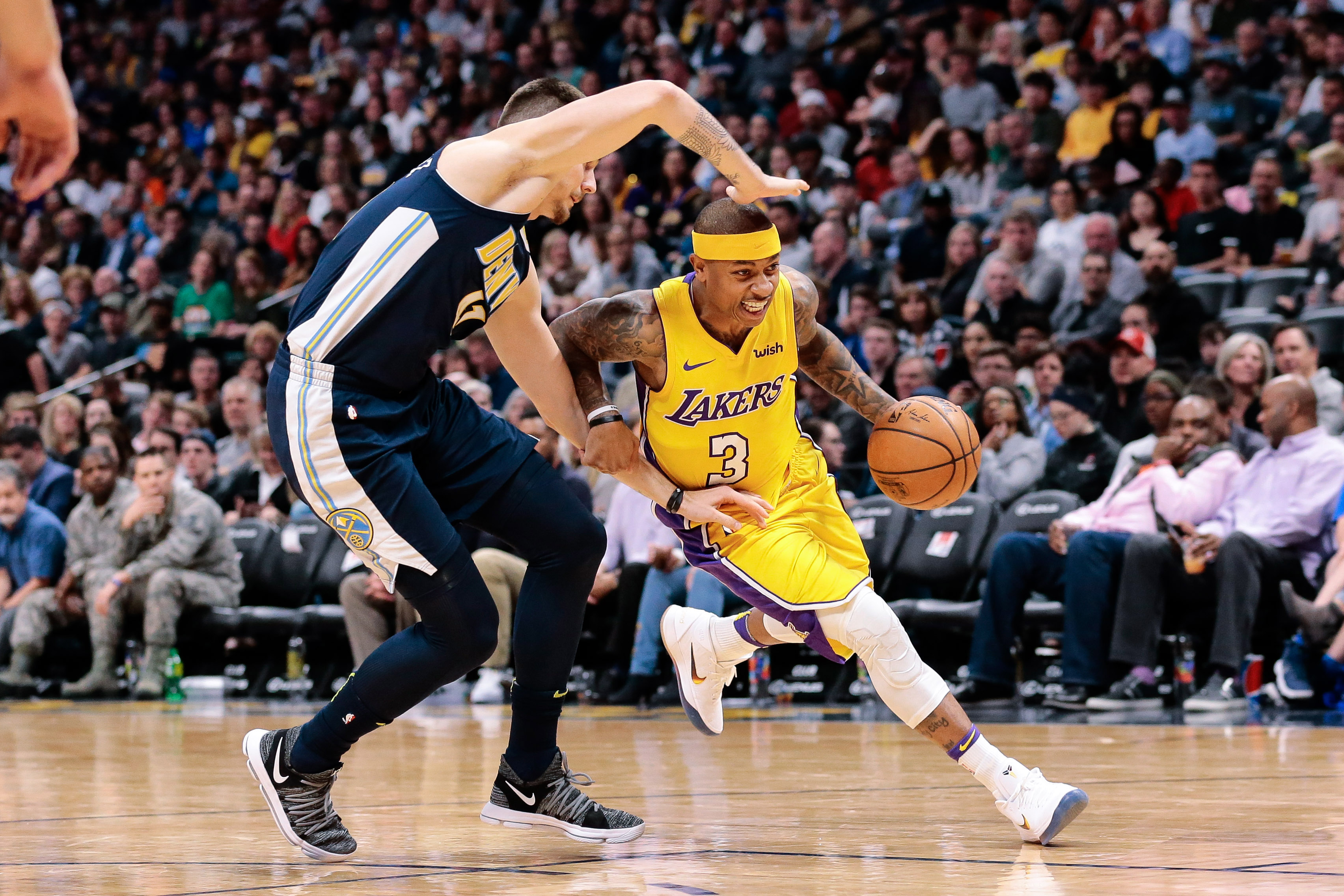 While everyone in the NBA world is fixated on who will field the best starting lineup, it is possible that one of the things that is not being focused on enough is how strong closing lineups are for each team. The Golden State Warriors set the blueprint just a few years ago on how important it is to have different lineups for every situation, but ever since implementing a unit dubbed 'The Death Lineup', other teams have been searching for their own variation.
We are now just days away from media day and about a week-and-a-half away from seeing the 2018-19 Denver Nuggets roster take the floor for their first preseason game of the year. With Denver having most of their players returning — with the hopes of being healthier than last season — the starters seem to be set with the only difference from last year being Will Barton sliding into the starting small forward role vacated my Wilson Chandler.
There are still questions that remain for Malone to find answers for; specifically about where the Nuggets can find some defensive production, how minutes will be distributed, and who will fill out the bench unit. Denver has enough quality players to provide multiple lineups depending on situation, but the most important question that must be answered is who will close out games for the Nuggets with the game on the line.
Last year, Denver continued to be a high-powered offense yet again as they finished sixth in the league in offensive rating. The year prior, they finished in fifth after having the best offense in basketball for the last four months of the season. One of the biggest reasons for the dip was the change in fourth quarter scoring between the two seasons. In the 2016-17 season, Denver was the eighth-best fourth quarter team in the league at 26.5 points a game. Last year, they dropped down to the 23rd-best offense in the final quarter and struggled to find ways to close out games. That drop could be due to Denver not having a closer.
Multiple players took turns at taking game-winning shots and there were a few successful attempts that led to wins. Take Will Barton's performance when he took down Chicago early in the season with a late-game reverse layup, or Gary Harris' game winner to beat Oklahoma City in February. Jamal Murray also had a couple games that he closed out including the matchup against Milwaukee when Murray grabbed a steal with just seconds left on the clock and got fouled attempting a three-point shot. He then hit three clutch free throws with the season on the line to win the game. Unfortunately, there was no consistency and there were many games when Denver failed to execute in late-game situations and a reason for it was not having a go-to player or line-up.
Now, it is time for the Nuggets to find their version of 'The Death Lineup'.
For many teams, when the game is on the line, they have a closer of sorts; someone who they can give the ball to and they can go get a bucket. Denver was a bit different last year. While Jokic is Denver's franchise player, there were too many times when the offense did not run through him late in games. That fact led to head coach Michael Malone relying on whoever had the hot hand to close games. Many times, it was Barton who stepped into that role with mixed results. He was the Nuggets' best creator for those situations, but a few games did not go as expected. Now, with the acquisition of a proven closer like Isaiah Thomas, will Malone feel the need to give Thomas a chance to close games, or will he continue relying on the hot hand?
Typically, the lineup that starts the game ends the game, but Denver has a unique situation. Thomas' late-game success in the past — success that earned him the nickname "King of the Fourth" after leading the entire NBA in fourth quarter scoring with 684 points in 70 games for the Boston Celtics only two seasons ago — will force Malone to make a difficult decision. Does he go with Thomas, who has the ability to singlehandedly carry the team on the offensive side of the ball, or does he stick with a more traditional lineup? Having a closing unit that is strong on both offense and defense is key in today's NBA and Thomas has been pegged as a defensive liability due to his size his entire career. If Thomas does close games in Denver, that would force a starter out of the game.
A lineup of Thomas, Murray, Harris, Millsap and Jokic might just be the perfect blend of madness to work. With this lineup, they can still produce on the offensive end, but they balance some offense with some semblance of defense as well. Murray and Thomas will be one of the smaller backcourts you'll see, but hopefully Harris and Millsap will be enough to have a passable defense to close games.
Another interesting lineup to close games would be Thomas, Murray, Harris, Barton and Jokic. If Thomas is able to regain his form and get back to playing at an All-Star level, or anything remotely close to it, this lineup poses a threat as one of the most lethal offensive units in the league. Surrounding Thomas with scoring weapons and perimeter playmakers while having Jokic manning the middle would provide incredible amounts of space and open shots. On the other hand, a lineup featuring four guards and Jokic will have plenty of issues on defense.
With the Nuggets having high expectations this season, closing games out is going to be even more important than it has been in Malone's first few years in Denver. The Nuggets need to find their variation of a 'Death Lineup' and, if Thomas can get back to the fourth quarter assassin he was not too long ago, he could be an important piece of that unit.