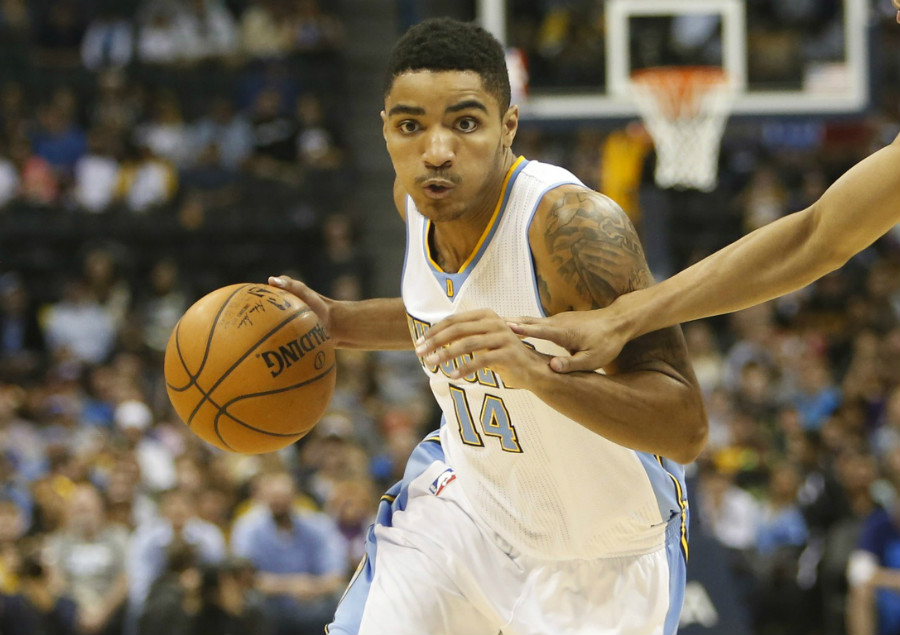 Now that the Denver Nuggets' season has come to a close, it's time to consider where the team goes from here. One of the most important questions revolves around Gary Harris' ability to be Denver's long-term starting two-guard.
The most intense version of the Harris debate is about how high his ceiling actually is. To many, he's undersized and lacks the mindset of a score-first shooting guard. For most of his career, Harris has shown that he passes up three-point shots and can get outmuscled in the post by bigger guards. While these deficiencies are certainly issues that must be addressed, I do tend to align myself with the side that believes they are correctable.
If Gary Harris wants to mold himself into an above-average, two-way shooting guard, then he should follow the path of Bradley Beal.
Beal and Harris were both regarded as undersized shooting guards with silky smooth jump shots, along with "bulldog" defensive mentalities, coming out of college. Likewise, both had deficiencies in ball handling and did not possess "explosive" athleticism, while having trouble being able to create shots for themselves as well as others.
And statistically, they look fairly similar.
It's also important to note that Harris is doing this as the 19th-overall pick, while Beal was selected third overall by the Washington Wizards.
Nuggets fans should be hopeful that Harris will take a similar trajectory to the one Beal has taken — minus the injuries — these last few years. While Beal has barely upped his usage percentage, he is scoring more than three points per game while shooting the same percentages.
Where things get really interesting is how the two players got their shots. This is where Harris needs to learn from Bradley Beal.

You can see the immense jump in shots unassisted for Beal, which means that he's developed from a spot-up shooter to a guy who can create on his own. What that type of a shift has done for the Wizards as a whole is staggering: It has given John Wall a "spacer" on the court, opening up the lane for the rest of the offense.
And yes, the shine has worn off of Beal, especially in the last year, but that's not due to a lack of talent; it's a matter of staying healthy, and so far that has not been an issue for Harris and the Nuggets.
The Wall-Beal backcourt is eerily similar to the Nuggets duo of Emmanuel Mudiay and Gary Harris. If Harris were able take that kind of pressure off of Mudiay, it would give the young point guard a lot more space to be himself.
This means that Harris is going to have to work long, tedious hours to improve his ball handling; it will help drastically when driving to the rim and creating his own space on the perimeter. If he can pack on a few pounds of muscle, too, then the Nuggets may be looking at their shooting guard of the future.
While him and Beal are similar, I do think that Harris has a higher upside. Harris is slightly larger and has an extremely high basketball IQ. He also has more bounce in his shoes and a better game driving to the basket. If Harris can harness all of these traits, then watch out. Along with Mudiay, the Nuggets could potentially have one of the most dynamic backcourts in the NBA.