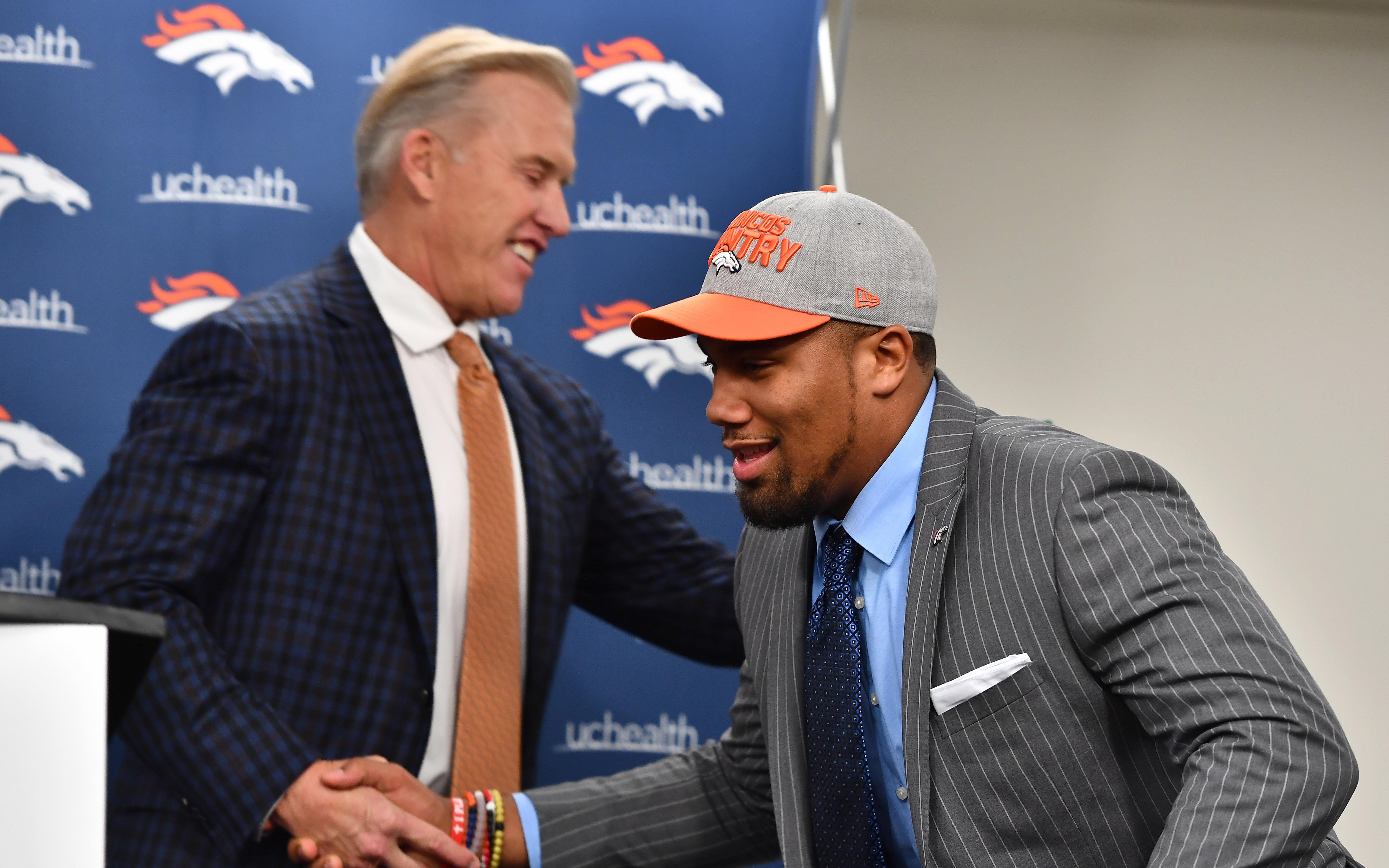 The more the shellshock of John Elway stepping "up" and away from the personnel decisions with the Broncos and the clearer it becomes just how perfect a time it was for a new GM.
George Paton made a second big move of his tenure today, cutting Jurrell Casey to save the Broncos nearly $11.9 million toward the salary cap. He also cut A.J. Bouye this offseason, saving Denver a total of $23.6 million. All told, Paton has nearly $48 million to play with, and with any hopes, he'll be able to find more by restructuring Von Miller's contract.
Certainly, there are no shortage of free agency moves Paton can make when just considering his team; signing Justin Simmons is at the top of that list, with Shelby Harris close behind and more.
Then there's other teams' free agents, possible trades — like for a superstar quarterback maybe — and the draft.
As the Broncos put all their ducks in a row this offseason, it'll become clearer which positions Paton will address and when. With the No. 9 overall pick, Denver is in a spot too low to get one of the top four quarterbacks this year, but high enough to get an instant starter. Many point to cornerback as the best combination of position of need as well as value at that No. 9 spot. And, it could be either Patrick Surtain II or Nick Fairley, or Paton could go another direction.
Part of the fun of having a new GM is no one knows for sure what will happen next.
Unlike under John Elway. At least, over time, his trends became a bit clearer. Elway was at his absolute best when the Broncos had top-5 picks, landing Von Miller in his first draft and Bradley Chubb at No. 5 in 2018. Elway also liked to gamble in the first three rounds, taking players like Paxton Lynch, Shane Ray, Carlos Henderson and Adam Gotsis.
But, while he gambled early, Elway also found true talents late, as undrafted free agents.
In all honesty, Elway's drafting was similar to his entire time as the team's GM; complicated. He turned the team around from its worst point to Super Bowl losers, and then world champions in a mere five years.
And, there's no doubt his drafting — along with signing Peyton Manning and other key free agents — helped.
That's where we get to the heart of this piece. While Elway was the best in the NFL in the draft from 2011-2016, they have been eighth-worst the last four years according to Wins Above Replacement. That, per Pro Football Focus' Timo Riske.
Riske's great piece first plots WAR Expected over the last four drafts, with the Kansas City Chiefs leading the way thanks to Patrick Mahomes' incredible play. It's a similar tale for the Houston Texans, who were brought up to fourth by Deshaun Watson. But, then Riske looks at which teams are the most consistent in terms of players performing at the highest levels, with the Indianapolis Colts leading.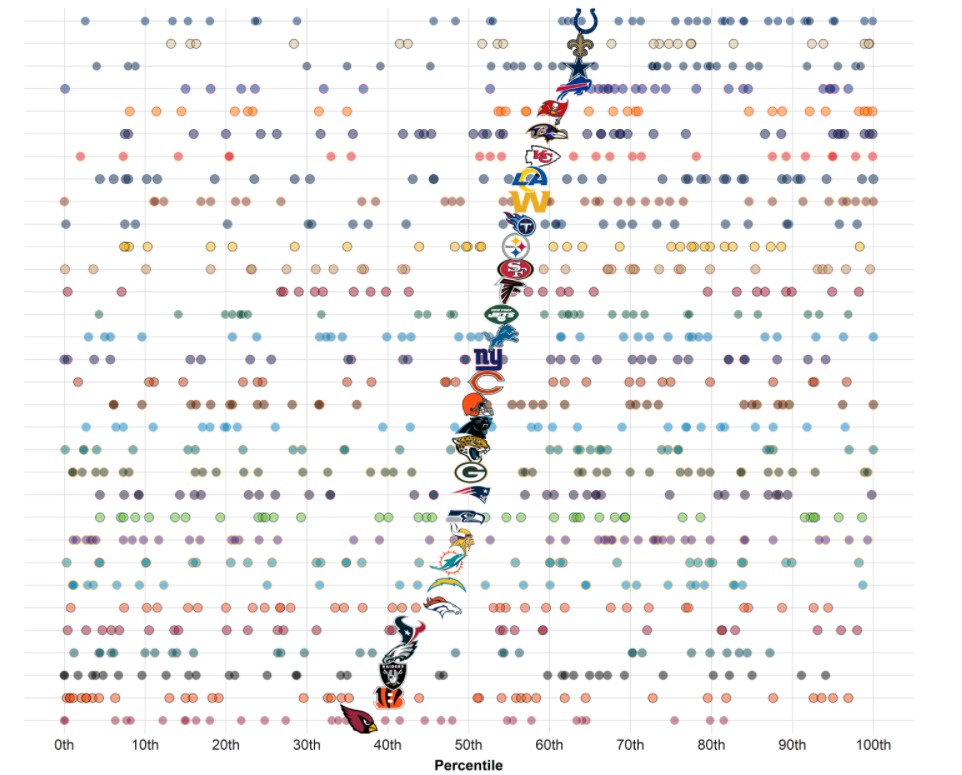 Down at 27th is the Broncos, with only two draft picks playing at the 90-plus percentile and more players under the 50th percentile than above it. He gets even more in-depth by weighing players by round and then by position as well, with Tampa Bay leading, followed by New Orleans and Dallas. Tampa is lifted by Chris Godwin, Antonie Winfield Jr., Jamel Dean and more.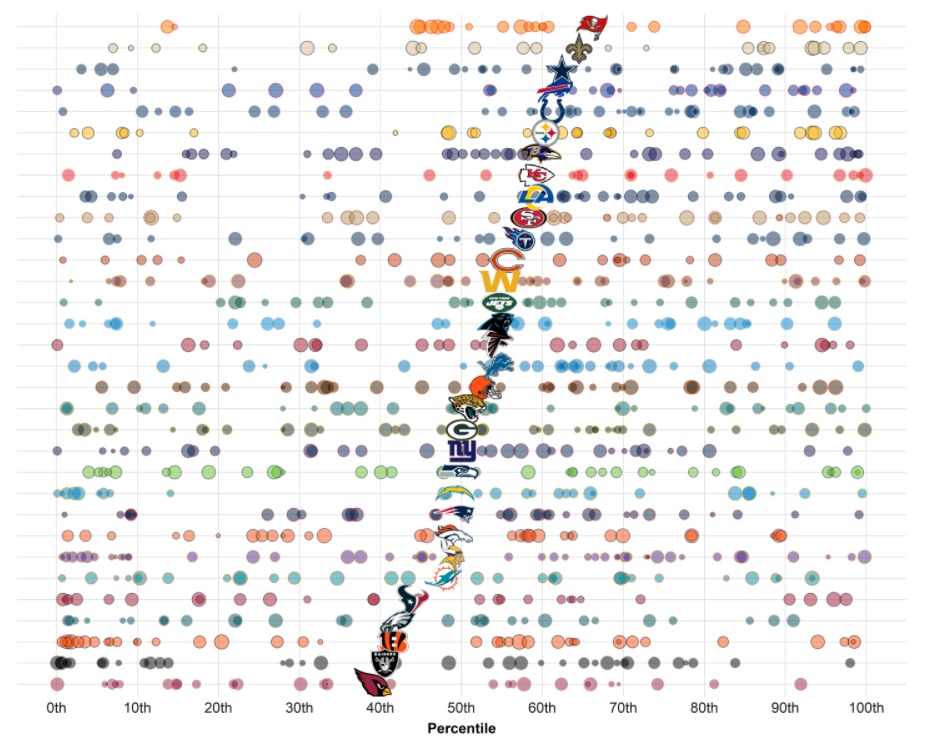 Unfortunately, the Broncos are again way down the list, at 25th over the last four years.
"On the other side of the spectrum, John Elway's Broncos rank first from 2011 through 2016 — which explains the Super Bowl title in 2015 — but Denver hasn't had much draft success in recent years," Riske explained.
None of Denver's draft picks over the last four years break the 90th percentile, but three of those four near 90 are likely Garett Bolles, Courtland Sutton and Bradley Chubb.
Simply, the Broncos aren't devoid of talent, but Elway's too many gambles over the years didn't always pan out. Paton would do well to gamble less and take a somewhat talented roster to the next level, and hopefully, back into the playoffs soon.
That takes place starting on April 29, 2021 and Denver, for now, has the 9th overall pick. Then, they have eight more picks, including three picks in the seventh round.