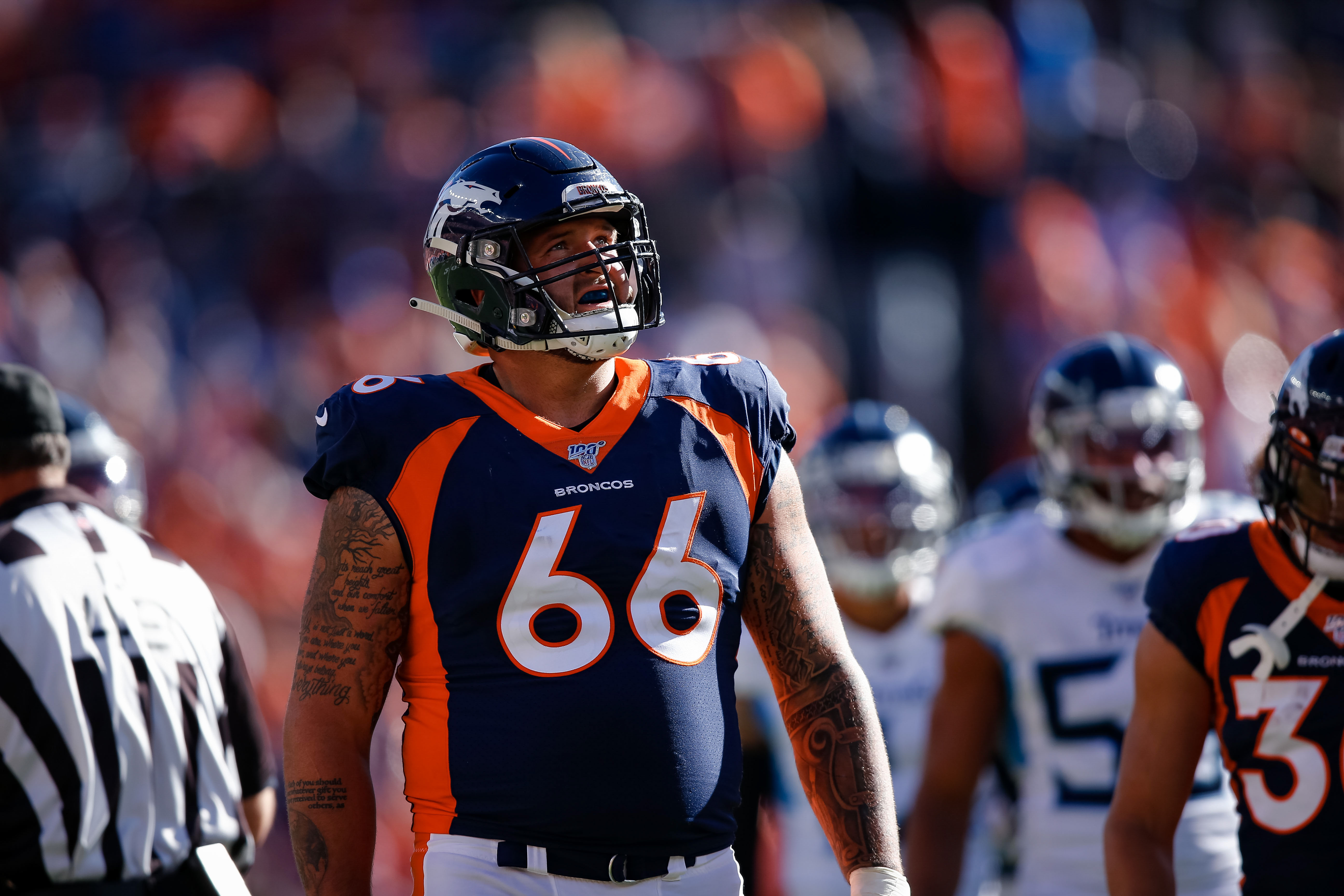 Winning in the NFL has centered around dominating the trenches. Regardless of who wins the quarterback battle, the Denver Broncos' offense will only go as far as the offensive line takes them.
Early returns on the offensive line are positive as Denver's mix of linemen dominated the Minnesota Vikings throughout last week's preseason matchup.
Pro Football Focus graded out the Broncos offensive line as the NFL's best in Week 1 of the preseason.
Highest-Graded Pass Blocking Units from Week 1 of the preseason:

1. Broncos – 93.3
2. Jaguars – 82.0
3. Saints – 80.9
4. Bears – 80.6

Check out all the preseason grades here ⬇️https://t.co/WjGrExGNLM pic.twitter.com/EVbrB5OrL6

— PFF (@PFF) August 16, 2021
For the offense to be successful, the team must reduce the load likely-starter Drew Lock or challenger Teddy Bridgewater will carry this season.
Training camp observations indicate the team will rely heavily on the running game and play-action passing. That style of offensive game-planning is only successful with quality offensive line play.
Unfortunately, Pro Football Focus ranks the Broncos offensive line 21st overall heading into the 2021 season.
However, Steve Palazzolo at PFF also believes this group can make a significant jump.
"The Broncos look solid across the board [at offensive line], and they should improve upon their 2020 ranking with better play in one or two spots," Palazzolo admitted in the rankings.
The emergence of stud tackle Garett Bolles and the expected third-year jump from guard Dalton Risner significantly raises all boats for the Broncos' offensive line. Meanwhile, Graham Glasgow is an underrated veteran being pushed by the talented Netane Muti.
New addition Bobby Massie is competing with upstart Calvin Anderson at right tackle. It is safe to assume, both players will be an upgrade from the less-than-stellar play the team got from the position last season.
Lastly, center Lloyd Cushenberry III has benefited from the push of rookie Quinn Meinerz and veteran Barett Jones. After gaining extra muscle this offseason, he has shown an improved anchor and push in the run game.
The Broncos' offensive line, especially their ability to run has been a consistent positive for the team during camp. For this team to compete, this group must continue to show progress week-in-week-out.
Last week in Minnesota this team established an identity upfront with dominant play. With improved talent and depth, look for offensive line coach Mike Munchak's group to carry their momentum through the preseason and into their week one matchup with the New York Giants.