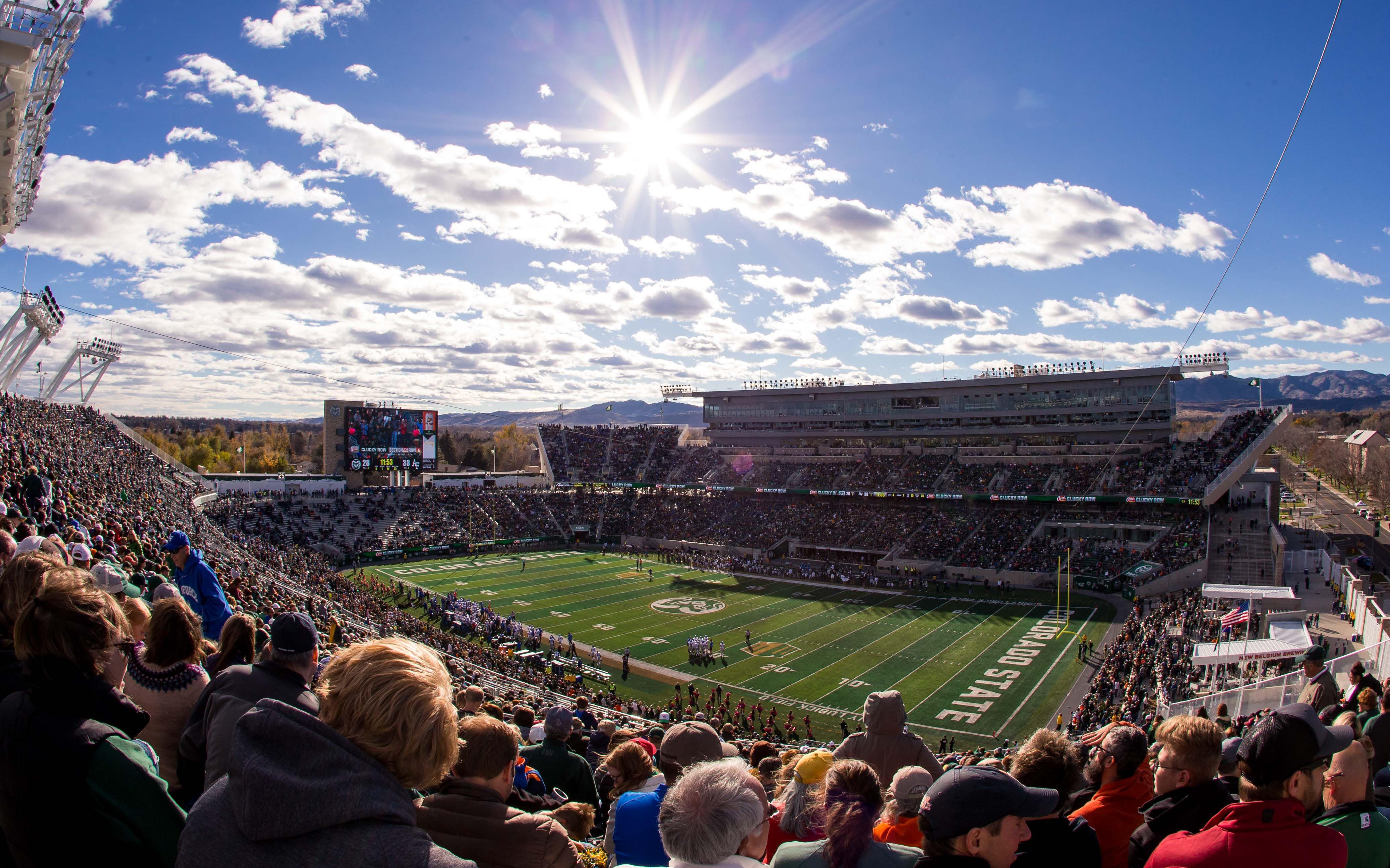 Sonny Lubick Field at Canvas Stadium has been turning heads for well over a year, and it's continuing to get national recognition.
Yesterday, Popular Mechanics put out their top 25 list of the best stadiums in the country, and there was Canvas Stadium — home of the Colorado State Rams — on the list. The only question: Is their building No. 22 or No. 4 in the nation?
As it turns out, if you look up the site on mobile, CSU and Canvas are ranked at No. 4, but if you open the piece on a desktop, the Rams' home is "only" 22nd-best:
— Rich Kurtzman (@RichKurtzman) July 26, 2018
Either way, landing in a top 25 list is great recognition; Hughes wouldn't have come close to making this list.
Here's the site's writeup up Canvas:
One of the newest structures in college football, Colorado State's home opened in 2017. The 41,000-seat venue brought football back to campus. Designers mixed in Colorado sandstone to give the building a native look.
That's true, the sandstone is superb, and it not only gives an earthiness to the structure, it also ties it into the rest of the university.
Here are a few more interesting factoids about Canvas Stadium and what makes it one of the most state-of-the-art stadiums in all of college football:
It's the only stadium in the nation at the college level to feature the hallway next to the OCR Field Club where the players enter and exit the playing field. It's similar to that of the player entrance/exit at AT&T Stadium, home of the Dallas Cowboys of the NFL.
The video board is 50.5'x84′, which is the largest in the Rams' Mountain West conference.
The New Belgium Porch is another unique way for fans to take in the game from nearly field level, sipping on great beers from the local juggernaut of a company who has done so much for the city.
There's a 9,100 square foot weight room located in the middle of the players' lounge, and near coaches' offices as well. It's arguably the best in the nation.
Another note: The $57.7 million naming rights deals secured for the stadium are the second most in all of college football.
Colorado State opened the new stadium — before it was named Canvas for the credit union — with a sellout crowd of 37,583 fans, which was the third-largest crowd in Colorado State football history, in Aug. 2017. The stadium's second season kicks off this Aug. 25 with the Hawaii Rainbow Warriors coming to Fort Collins.
My review of Canvas Stadium back in March, 2017 as Joe Parker was nice enough to put up with the media for a few hours and let us stroll around.