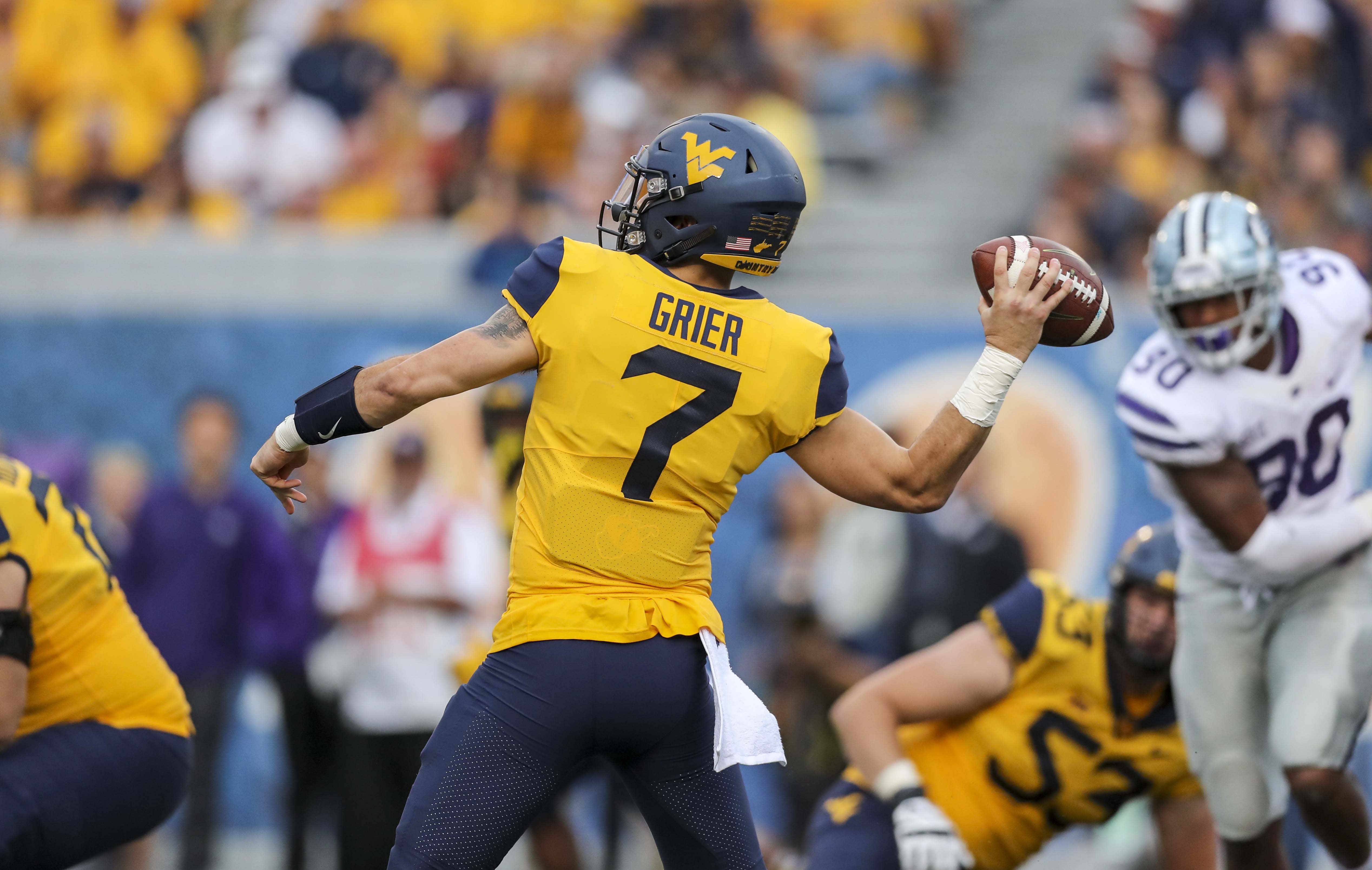 Connor Cape, voice of the Colorado Rapids and host of "The Connor Cape Show" on Mile High Sports AM 1340 | FM 104.7, makes his favorite NCAA football picks every week. Feel free to reach him on Twitter at @MileHighCape to tell him how great he's doing… or if he missed by a country mile. Again.
***
One-third of the way through the college football season, and we're not doing too terribly. But this is where conference play begins in earnest, and as we see every year, craziness always follows. Should you find yourself standing in a book; a roll of twenties burning a hole through your pocket and indecision crawling all over, fear not; these are your Week 5 picks for college football Let's get to it… It's picking time!
Ranked vs. Ranked
No. 25 Texas Tech (+3.5) vs No. 12 West Virginia – 10:00 AM MT – ESPN2 – AT&T Jones Stadium
We recently saw Kliff Kingsbury take his defense on the road to Oklahoma State and leave Stillwater with a victory over a ranked team. Long known for his prowess as a defensive coach, it's not surprise to see the Red Raiders shut down high-powered offenses week after week. Expect nothing different this weekend with the Mountaineers in Lubbock. The longest conference road trip for WVU, plus a salty defensive opponent, spells trouble for Will Grier and Co.
PICK: Texas Tech (+3.5)
No. 4 Ohio State (-3) at No. 9 Penn State – 5:30 PM MT – ABC – Beaver Stadium
The over/under here is 70. I think the under is equally as wise a play as Bucks -3, because all you need is a couple stalled drives on either end of the half to help you out. But the reason for OSU -3 is this: Dwayne Haskins is going to outplay Trace McSorley. Ohio State is one of those teams buried in off-the-field distractions that only tighten their bond on the field, and they play lights-out for 12 games because the gridiron is their escape. Remember, none of the noise is due to anything a single player has done or hasn't done.
PICK: Ohio State (-3)
No. 7 Stanford (+5.5) at No. 8 Notre Dame – 5:30 PM MT – NBC – Notre Dame Stadium
Stanford found the kind of win Saturday in Eugene that programs go recruiting cycle after recruiting cycle without experiencing. On the road, dead to rights, a miraculous fumble, and a never-say-die attitude went a long way. Now we know the Cardinal have all the belief they'll ever need to go shut down a sluggish a Notre Dame offense that can't decide on a quarterback. Maybe this will be Bryce Love's true breakout game for the 2018 Heisman, but I wouldn't bet on it against the Irish defense. Luckily, Stanford can cover without him being transcendent.
PICK: Stanford (+5.5)
No. 20 BYU (+17) at No. 11 Washington – 6:30 PM MT – FOX – Husky Stadium
BYU is good. Washington hasn't blown out FBS-level competition in 2018. This line feels almost too good to be true, honestly. Expect the Cougars to hang around within striking distance all game. The Huskies have had opportunities in all their games to put teams away — really bury them — and Jake Browning has yet to deliver the goods. Tanner Mangum has been in school for what seems like a decade, so you know he has the experience to keep his squad focused for 60 minutes.
PICK: BYU (+17)
No. 19 Oregon (-1.5) at No. 24 Cal – 8:30 PM MT – FS1 – Memorial Stadium
I'm not a believer in the Golden Bears just yet, despite their perfect 3-0 start to the 2018 campaign. What I am a believer in is Mario Cristobal's coaching style. He's a motivator. He's the perfect person to lead a team that just blew a game like the Ducks lost to Stanford. This week is all about getting your team off the mat and playing their next game angry. I think Herbert leads the Ducks' offense to the end zone over and over in an effort to exorcise the demons who've surely been haunting them all week.
PICK: Oregon (-1.5)
Top 25
Virginia Tech (+4.5) at No. 22 Duke – 5:00 PM MT – ESPN 2 – Wallace Wade Stadium
You're probably sitting there looking at your computer, tablet or smart phone, wondering why I am picking a team that just lost to a winless FCS team — the same team that just lost its starting quarterback for the year due to injury. So I'll clue you in on my thought process: Bud Foster. A top-five defensive coordinator and a program with deeper resources and more talent than Duke, this is the type of game the Hokies should outright win, but we do have respect for what Duke has done in 2018… just not enough to think the Blue Devils can cover.
PICK: Virginia Tech (+4.5)
South Carolina (+1) at No. 17 Kentucky – 5:30 PM MT – Kroger Field
South Carolina has one loss; a thrashing at home to the Georgia Bulldogs. Kentucky has zero losses and a mighty fine notch on their belt after downing Mississippi State last weekend. The Wildcats are good, but this is a classic let-down game situation. Running high after the massive victory over the Bulldogs, Kentucky expended a lot of emotion. South Carolina on the other hand, are just trying to get back into the running for the East.
PICK: South Carolina (+1)
Other Matchups
Colorado (-9.5) vs UCLA – Sept. 28, 7:00 PM MT – FS1 – Folsom Field
Colorado might not be as good as we think they are. It feels like an eternity since they triumphed in Lincoln over their rivals. Since the five-point victory, Nebraska has lost at home to a good Troy team and been blown out by Michigan. Maybe the Buffs should've won that game more easily than they did. But it's all going to be fine because the Bruins are a special kind of terrible and Chip Kelly needs time. He'll get it, and he'll get plenty of losses throughout.
PICK: Colorado (-9.5)
Catch The Connor Cape Show every Tuesday through Thursday from 8p-10p on Mile High Sports AM 1340 | FM 104.7 or stream live any time for the best local coverage of Colorado sports from Denver's biggest sports talk lineup. Download the all-new free Mile High Sports Radio mobile app for Apple or Android.