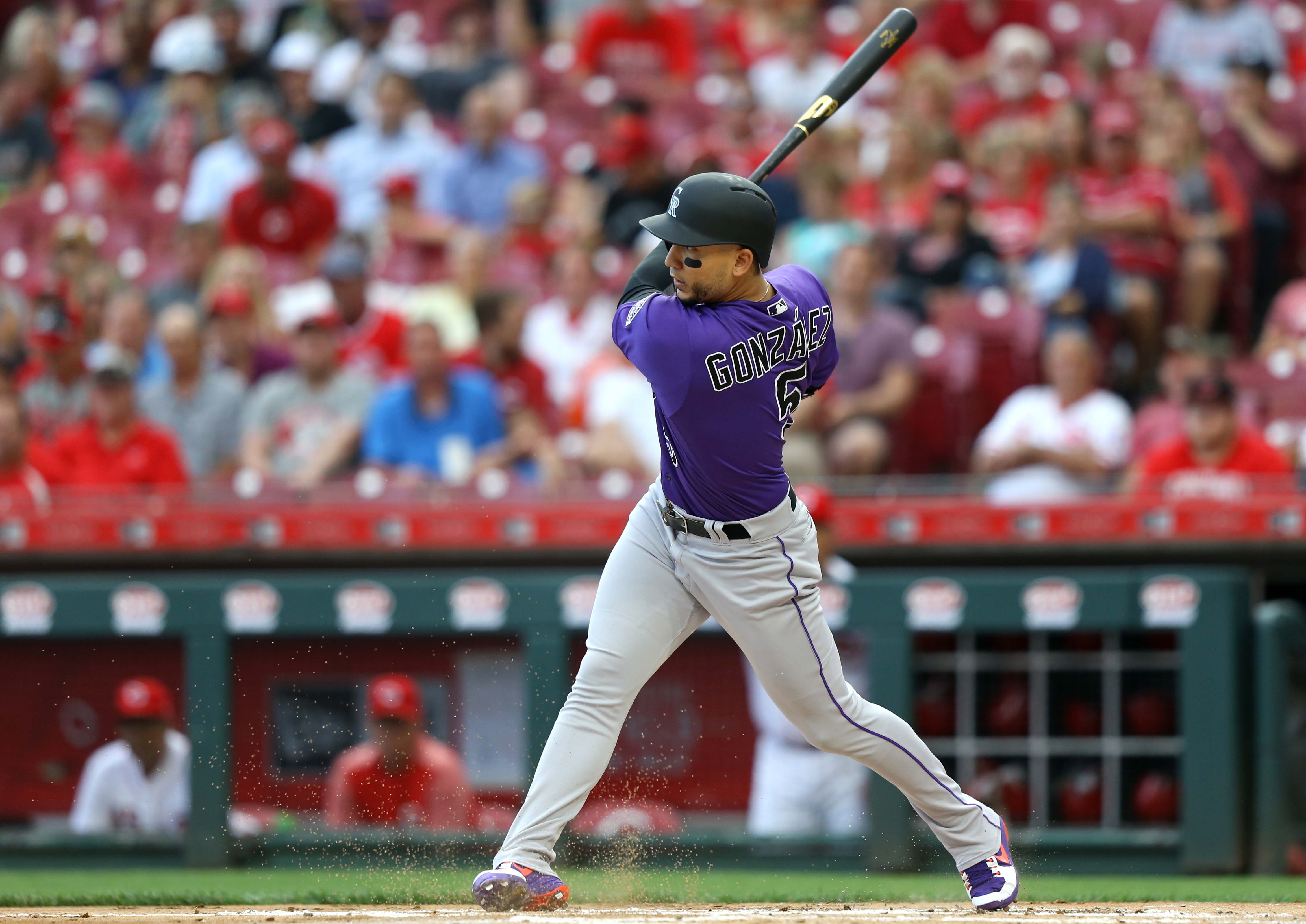 Carlos Gonzalez has been warming up for a while now – maybe you hadn't noticed.
While Gonzalez is still hitting only .264 on the season, a deeper look at the numbers can be revealing:
Over the last 30 days, Gonzalez is hitting a robust .328.
Over the last 15 days, he's hitting .368.
On the season, he's hitting .325 with runners in scoring position… including a 473-foot bomb against the Cincinnati Reds in their series opener Tuesday.
Host Shawn Drotar (Host, "Mornings at 5280′") and guest Doug Ottewill (Editor-in-Chief, Mile High Sports Magazine) discuss the impact that a hard-hitting 'CarGo' makes on the Rockies' lineup, and wonder if this really is his final season in Colorado.
Brought to you by Tap XIV (tapfourteen.com) on Blake Street in Denver.
Follow Shawn Drotar on Twitter: @sdrotar
Follow Doug Ottewill on Twitter: @dottewill
AMP users: Click here to listen.