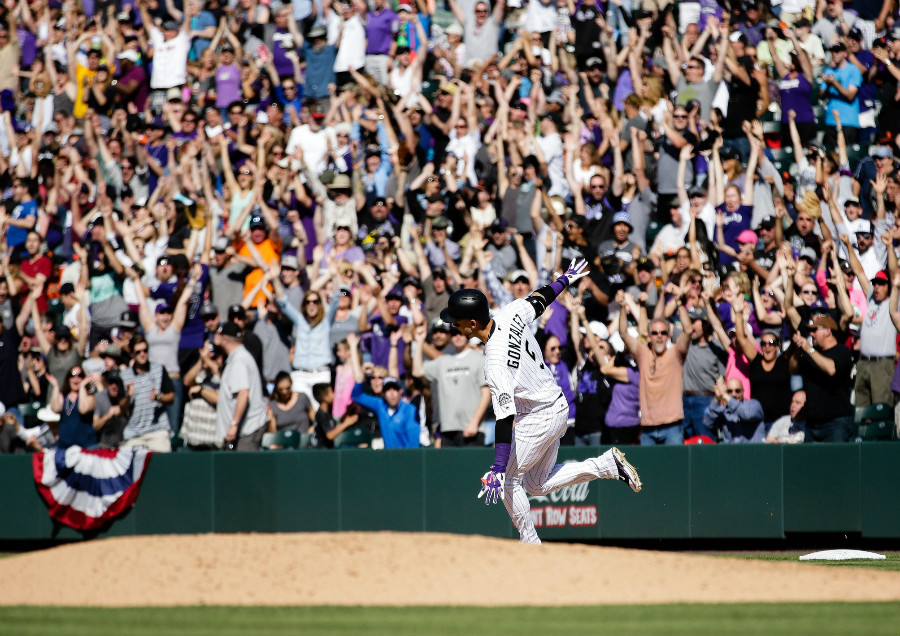 The Colorado Rockies blew a late lead Saturday, but while the bullpen floundered, Carlos Gonzalez soared.
Coming into the game manager Walt Weiss had the utmost confidence in the ability of his slugger to find his sweet stroke soon enough.
"I think he's there," Walt Weiss said in reference to when CarGo would breakout. "He looks much better to me in the box … I think he's in a good place."
Well, Walt was right as CarGo blasted a no-doubt home run in the seventh to give the Rockies the lead. The lead did not hold; however, it was a big positive for Gonzalez.
#CarGo launches a 2-run shot to center!#ROCKIES LEAD 5-4! pic.twitter.com/LR5ohkHwHL

— Colorado Rockies (@Rockies) May 28, 2016
For CarGo, this was a big step in the right direction as he only had one RBI in the month of May coming into the game. He managed to put together his fourth multi-hit game of the week as well.
"He's been outstanding" said manager Walt Weiss in reference to CarGo. "He's done an outstanding job for us."
As for CarGo, this was just another day in the office.
"It's just baseball, you know?" said CarGo. "I hit that ball pretty good, and I knew as soon as I hit it."
Gonzalez is currently hitting .294 on the year with seven home runs and 17 RBIs.