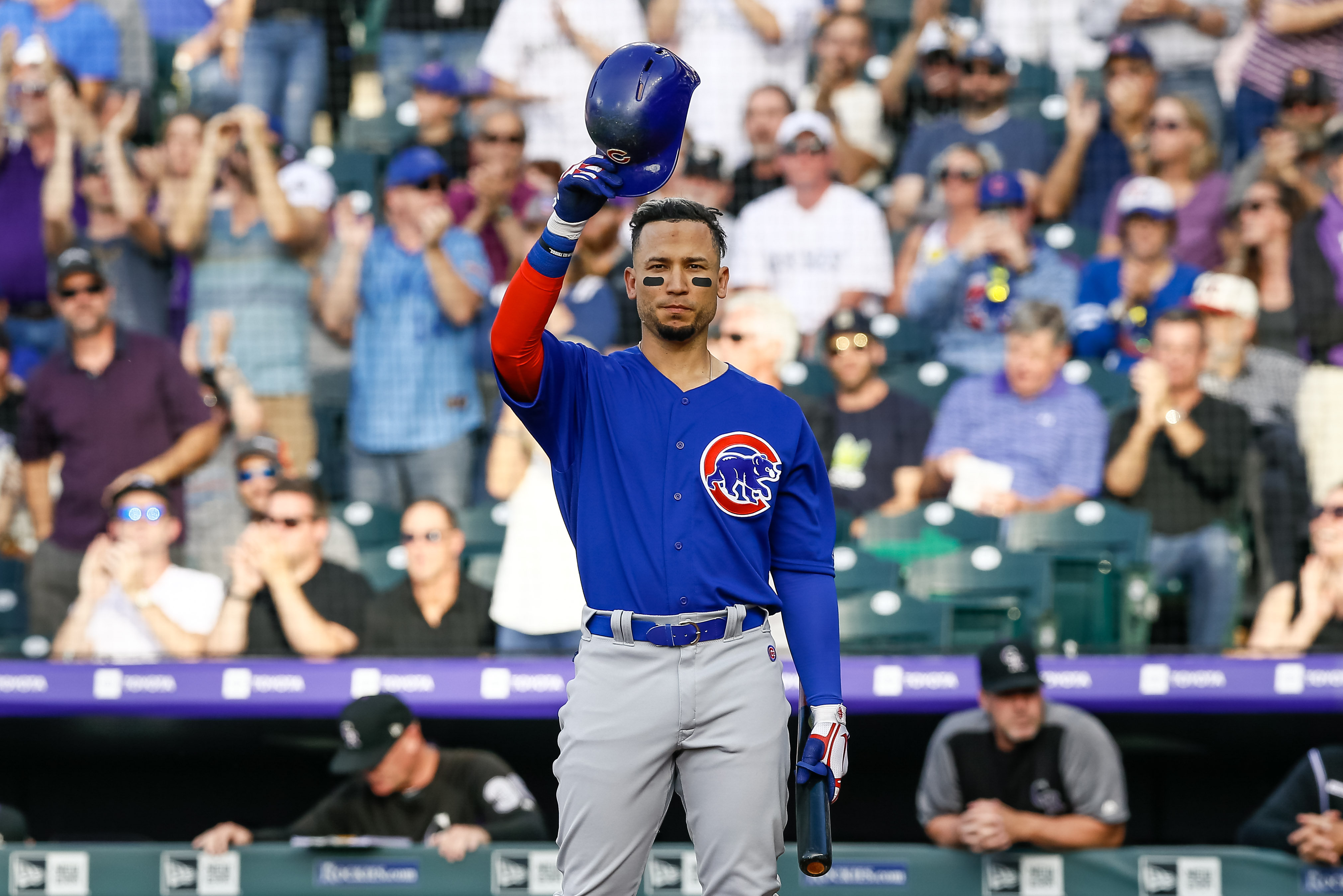 The experience was weird. For Carlos Gonzalez, not going straight into the Rockies clubhouse was strange. Being a part of another organization, while playing in his former home was also abnormal.
In his first at-bat, the club's former standout stepped to the plate. Soon after, Tony Wolters walked halfway to the mound. He wasn't calling a sudden mound meeting. The delay was enacted purely to honor Gonzalez and let him bask in the moment.
"I saw a lot of guys on the other side (cheering)," Gonzalez said. "That was sweet because I have so much respect for every single person on that roster, the entire organization, the fans, the ownership, everybody. It was nice that they gave me a little break so I could enjoy what the fans did (for) me."
His time playing with the Rockies was a spectrum of highlight-worthy moments.
In 2010, it was a walk-off home run against the Chicago Cubs – his new team – to complete the sixth cycle in franchise history. Spanning his entire tenure, a trio of Gold Gloves was the culmination of more diving plays in the right-field grass than one can recount. 
Across a decade with the club, Gonzalez experienced the best and worst of the franchise. Multiple trips to the playoffs as well as a two of the three losingest seasons in Rockies' history encapsulated the roller coaster that was playing at 20th and Blake.
In all, he slashed .290/.349/.516 with the Rockies, belted 227 home runs and represented the franchise in three All-Star games.
The outfielder, lovingly known as "Cargo," by the Rockies' fanbase was a special player and person. The crowd let him know he wasn't forgotten.
"You can always imagine how it's going to be," Gonzalez said. "(The ovation) was definitely better than I thought… they showed their support, showed their appreciation over the years and it's gonna be something that's going to stick in my head for my entire life."
Greeting Gonzalez is his opening at-bat back home was a familiar face.
German Marquez, also a native of Venezuela, shares a special connection with his former right fielder. The two FaceTime still, pulling for each other even when their uniforms boast different colors.
The two have enjoyed a long-lasting friendship that spanned their entire time together with the Rockies. Facing one another in a regular season game, while odd, was a grand experience nonetheless.
"It (was) a great feeling," Marquez said. "I shared (two years) with Carlos. He was a good person, a good teammate and I got a smile from him and I feel happy for him."
Gonzalez went 0-for-2 with a walk against Marquez, with his special night culminating in a hitless effort in four chances. 
His new team lost, but the moments spent standing in his all-too-familiar spot in right field, with the out-of-town scoreboard at his back, were noteworthy.
Results were merely a portion of the ability Gonzalez brought to the Rockies when he spent 10 years in Colorado.
Early in the year, amongst their worst start in franchise history, it constantly appeared the Rockies were searching for a leader. In Gonzalez, they had a pillar for the club to lean on in times of strife.
"I think our guys know how important Cargo was, the guys who were here and even the guys that were with Cargo prior (to the Rockies), realized what a great teammate he was and the leadership aspect (that Gonzalez brought)," Manager Bud Black said.
Now, other clubs are relying on Gonzalez. The Cleveland Indians and Cubs, both contenders in their respective divisions, brought the veteran in to lead their younger players.
They've been given a sampling of the prowess that the slugger brings to a clubhouse.
"I hold (Gonzalez) to a higher standard," Ian Desmond said. "I always kind of looked up to him as a peer. He's a heck of a player, it's not easy to do the things he did here for a long time."
The dismissal of Gonzalez due to a lack of space on the roster was an emotional one for many. Nolan Arenado, Trevor Story and the aforementioned Marquez all voiced a desire to keep the outfielder.
For a three-game set in June, they get to once again have him home. The winding path is simply part of the bigger plan in Gonzalez' eyes.
"I'm playing against them now, but it was meant to be that way," Gonzalez said. "Everything happens for a reason (and) I'm extremely humble and thankful for getting the opportunity to live what I live today."