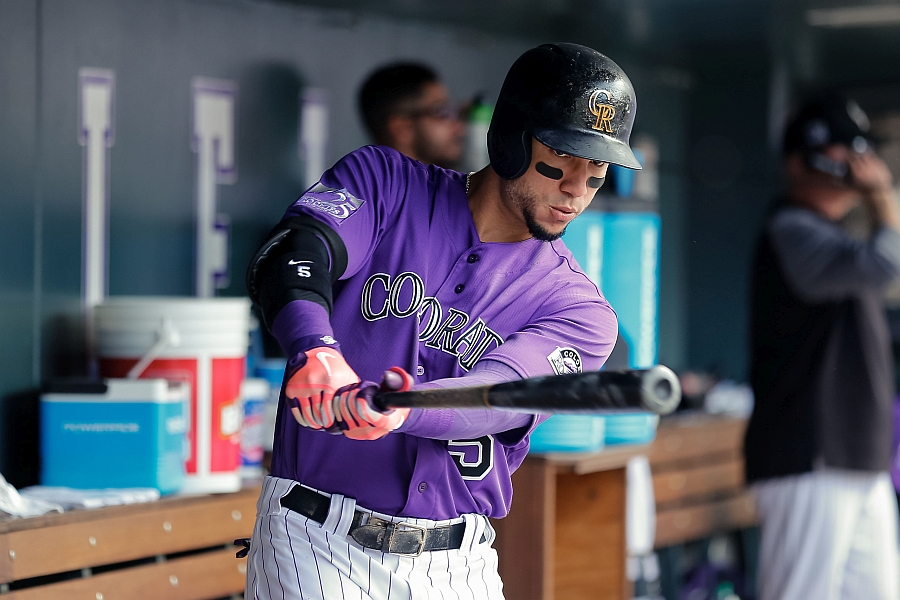 With only the final weekend of the regular season remaining, the Colorado Rockies find themselves in uncharted waters; holding a narrow lead in the NL West lead.
The Rockies' longest-tenured player — outfielder Carlos Gonzalez — knows what that means. "There will be a lot of distractions and tension; a lot of fans, a lot more media in the club house — but it's the beauty of the game," Gonzalez told Eric Goodman and Les Shapiro of Mile High Sports AM 1340 | FM 104.7 on Tuesday. "We get together in the club house and say 'we have been through this all year long,' it doesn't make any difference."
The final three games of the season will come against the Washington Nationals, a team that was expected to be in the mix for the National League pennant, but finds themselves playing out the string instead. Gonzalez knows that, despite that, they can't look past any opponent; suggesting that the Rockies focus more on what they're doing, rather than who they're playing.
"You just have to slow down. I mean, at the end of the day, you are playing the same games — and I always tell the young guys, 'the deeper you go, the hairier it's going to get,'" Gonzalez said. "But at the end of the day, we have to take care of business and we've got to play the game, concentrate on the things that we can control and see what happens at the end."
The former All-Star, Gold Glover and free-agent-to-be understands that these are the moments that can change a career. "You want to be in those tough spots; that's what makes you grow as a player. If you try your best and execute it, and it doesn't work, you show up the next day and try again."
Fortunately the Rockies find themselves in control of their own destiny — and in what's sure to be a raucous and rowdy Coors Field. "I think we have to play the game with a lot of energy. I think the fans are going to help a lot," Gonzalez explained. "At the end of the day, you can look up at the score board and see what happens with [other contenders], but we have to take care of business first and concentrate on our games."
Click here to listen to the full interview with Carlos Gonzalez.
Catch Afternoon Drive with Goodman and Shapiro every weekday from 4p-6p on Mile High Sports AM 1340 | FM 104.7 or stream live any time for the best local coverage of Colorado sports from Denver's biggest sports talk lineup. Download the all-new free Mile High Sports Radio mobile app for Apple or Android.