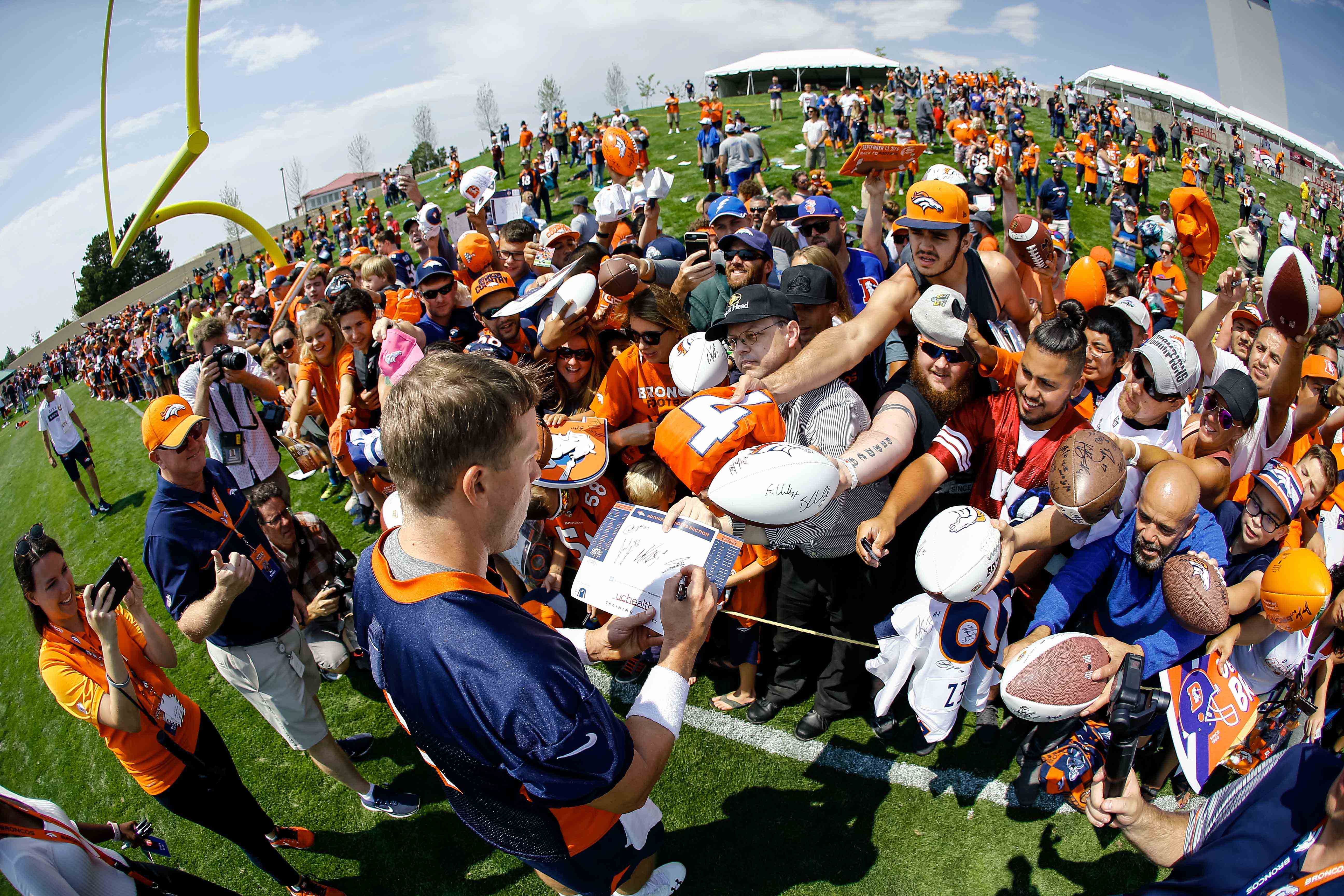 Case Keenum has been one of the brightest stars throughout the Denver Broncos training camp, but his biggest strength may not be his arm.
Listen to Keenum mic'd up below. Hearing the way that Keenum interacts and and uplifts his teammates is something that the Broncos needed more of last year and it is something that will pay immediate dividends this year when the going gets tough.
How has @casekeenum earned the trust of his teammates?

Let his Mic'd Up answer that for you ? pic.twitter.com/Ge47PwTKcC

— Denver Broncos (@Broncos) August 7, 2018
The confidence and endless positivity is just radiating off of Keenum on a daily basis at training camp and it seems to be changing the future outlook of the Denver Broncos two biggest weaknesses — their offensive production and confidence.
Last year, it never felt as if the Broncos would be able to put together a ten-play drive that would eat up the clock. There was a dark cloud hanging over the offense every time they took the field regardless of if it was Trevor Siemian, Brock Osweiler, or Paxton Lynch holding the keys to the offense. Keenum, who has been nearly perfect all training camp as a passer, is changing that perception and the confidence level of the Broncos offensive unit has exponentially grown.
If Keenum can get the Broncos offensive unit on the same page, it will have more to do with Keenum's leadership abilities rather than his throwing arm. Yes, Keenum is being paid to throw touchdowns and lead the Denver offense up and down the field, but if Denver sneaks their way back into the playoffs, a big reason why will likely be the cohesion that Keenum brought to the offense through his leadership.